Fall 2021 Honorary Degree Recipients
UVic honours community leaders
UVic will award three honorary degrees that recognizes notable achievements in scholarship, research, teaching and public service. This fall's recipients include:
Timothy Brook
Honorary Doctor of Letters (DLitt)
Wednesday, November 10 at 10:00 a.m.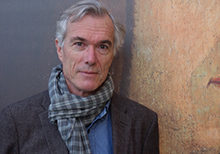 Timothy James Brook is a writer and scholar at the forefront of innovative research on China's historical legacy. His widely read Vermeer's Hat: The Seventeenth Century and the Dawn of the Global Age was awarded the Mark Lynton Prize from the Columbia School of Journalism, among other accolades.
Brook, who lives on Salt Spring Island, has published thirteen books, nine of which have been translated into Asian and European languages. He has received multiple awards, including the Wallace K. Ferguson Prize from the Canadian Historical Association and an honorary doctorate from the University of Warwick, and has held both Guggenheim and Getty fellowships.
Brook is the Republic of China Chair at the University of British Columbia after a career spanning the University of Alberta, the University of Toronto, Stanford University, and the University of Oxford, where he served as the Shaw Professor of Chinese.
Arran & Ratana Stephens
Honorary Doctor of Education (DEd)
Wednesday, November 10 at 2:30 p.m.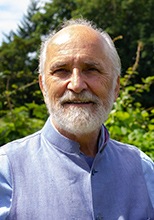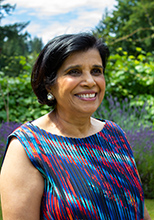 Arran and Ratana Stephens are partners in life and business as highly successful and socially conscious entrepreneurs. In 1971, they founded the organic supermarket LifeStream in Vancouver. In 1985, they started up Nature's Path, which became the first-ever certified organic food manufacturer in North America and one of the continent's largest organic cereal, granola and snack producers.
The world-class company now employs more than 700 people and distributes in over 50 countries worldwide. The organic sector has grown exponentially over the years. Still, Nature's Path remains family-run and committed to being environmentally sustainable, socially responsible, and financially viable. The business has frequently been named one of Canada's best employers.
Their corporate ideals embrace a model that is good for the planet and for human health—including promoting plant-based and non-GMO products. Nature's Path has donated more than $40 million to various community and environmental causes, including the Jane Goodall Institute, Vancouver General Hospital and St. Paul's Hospital. The two have won many awards, together and as individuals, including most recently the Order of British Columbia, which honour their business excellence, inspirational leadership and philanthropy.