Spring 2021 Honorary Degree Recipients
UVic honours community leaders
UVic awarded seven honorary degrees that recognized notable achievements in scholarship, research, teaching, the creative arts and public service.
This spring's recipients include:
Josh Blair, Honorary Doctor of Laws (LLD)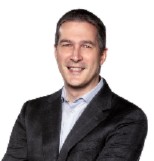 Josh Blair is dedicated to delivering meaningful outcomes across his many endeavours. He is the co-founder and CEO of Impro.AI, a high-tech company enabling the benefits of executive coaching to be brought to employees at all levels of organizations. He is also a partner at Esplanade Ventures, a venture capital firm empowering entrepreneurs to deliver technology-based healthcare breakthroughs.
Blair is the chair of TELUS International, a global leader in the delivery of digital customer experience solutions. Additionally, he is the vice chair of Carebook Technologies, an innovative digital health company, and a board member at Neighbourly Pharmacy, Canada's third largest national pharmacy operator.
Blair has held key roles in supporting several societal organizations, such as Canada's Health and Biosciences Strategy Table. As a distinguished alumnus (Engineering), he is a strong champion for the University of Victoria, including having served on the President's 2018 to 2023 Strategy team.
Blair's remarks to the Class of 2021
Barry Gough, Honorary Doctor of Laws (LLD)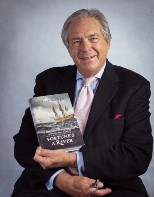 Barry Gough, one of Canada's leading historians, is the author of many prize-winning and critically acclaimed histories dealing with the Royal Navy and the British Empire. Gough's works include Fortune's a River: The Collision of Empires in Northwest America (Harbour, 2007), which won the John Lyman Book Award for best Canadian naval and maritime history. His Pax Britannica (2015) won the Mountbatten Maritime Award for literary excellence. He is a Fellow of the Royal Historical Society, Fellow of King's College London and Life Member of the Association of Canadian Studies. He has been awarded a Doctor of Letters for distinguished contributions to Imperial and Commonwealth history. In 2016, he was named Honorary President of the BC Historical Federation. A 1957 graduate of Victoria College (which preceded UVic), he received a UVic Distinguished Alumni Award in 2019.
Gough's remarks to the Class of 2021
Eric Metcalfe, Honorary Doctor of Fine Arts (DFA)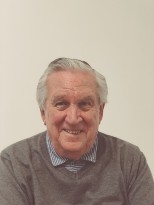 Since the 1960s, Eric Metcalfe's practice has epitomized the avant-garde in Canadian art. His work has crossed disciplines of painting, drawing, sculpture, ceramics, printmaking, installation, performance, music and video. It is often associated with the international Fluxus movement, which explored the intersection of artistic disciplines, media and contemporary culture. His achievements include an Audain Prize for Lifetime Achievement in Visual Arts and the Governor General's Award in Visual and Media Arts. Metcalfe graduated with distinction from UVic's Visual Arts program in 1971 and was an active part of Victoria's early modern art scene. During this time, he developed the persona of Dr. Brute, a performance alter-ego who dominated his art practice for several years. In 1973, Metcalfe co-founded the Western Front, a pioneering artist-run centre in Vancouver, which quickly established itself at the cutting edge of multi-disciplinary art.
Metcalfe's remarks to the Class of 2021.
Teresa Petrick, Honorary Doctor of Science in Nursing (DSN)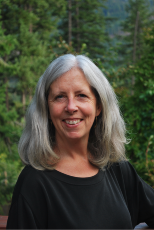 Teresa Petrick has led an outstanding career as a nurse, nurse educator and administrator, helping to extend the reach of high quality nursing-education programs. Her enduring contributions include vision and leadership for the successes of the University of Victoria and College Partners Collaborative Nursing Program and to the integrity of academic partnerships with institutions and the communities they serve. Petrick was among the core group of educators who shaped nursing education according to a vision of health promotion, critical theory and primary health-care perspectives. Petrick has provided exemplary leadership and vision for a model for nursing education that has stood the test of time in British Columbia and beyond. Her career achievements exemplify a commitment to partnerships and health through access to high-quality education programs, student-centeredness and mentorship. 
Petrick's remarks to the Class of 2021.
Bruce Poon Tip, Honorary Doctor of Laws (LLD)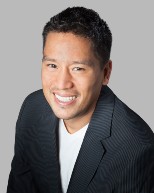 Bruce Poon Tip is a global leader in sustainability and social entrepreneurship. He is the founder of G Adventures, a travel pioneering company that is an advocate for sustainable tourism and environmental activism. Mr. Poon Tip transformed his company from a small home-based business to a global enterprise serving more than 150,000 tourists each year. He also founded the non-profit Planeterra Foundation, which helps communities affected by tourism reap its benefits, protect the environment and develop social solutions to business challenges. Poon Tip has received many awards for business leadership and entrepreneurship, including being named Canada's Most Admired CEO in the category of Social Entrepreneurship. He has given talks on entrepreneurship around the world, including at TED events, the United Nations and the World Bank. He is the author of two best-selling books, including Looptail and Do Big Small Things. 
Poon Tip's remarks to the Class of 2021.
Marvin Storrow, Honorary Doctor of Laws (LLD)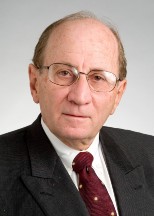 Marvin Storrow, QC, is a leading member of the British Columbia bar with a national reputation for outstanding advocacy and a lifelong record of public service. His contributions to the development of Indigenous law in Canada are unparalleled, with his precedent-setting advocacy leading to many important Supreme Court of Canada decisions. Having started his career as a City of Vancouver prosecutor, he has held leadership positions in many BC institutes and foundations and been a consistent advocate for improvements in legal aid. He worked as litigation counsel for most of his career while passionately advocating for the marginalized and disadvantaged. Storrow has also been a role model and mentor to many young professionals. He has received numerous awards, including his recent appointment to the International Court of Arbitration for Sport in Lausanne, Switzerland—an honour few Canadians have received.
Storrow's remarks to the Class of 2021.
Pauline van den Driessche, Honorary Doctor of Science (DSc)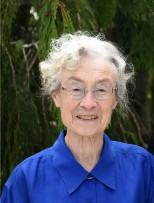 Pauline van den Driessche is an internationally renowned scientist and UVic professor emerita who has made significant contributions in different areas of mathematics. Her early work on differential-difference equations and Hopf bifurcations is widely known and is still cited. She is internationally recognized for the depth and breadth of her work in linear algebra and was among the earliest researchers in combinatorial matrix analysis.
van den Driessche a leading international scientist in mathematical epidemiology, including achievements in the application of new mathematical methods for studying the dynamics of disease. Her contributions have had a tremendous impact in applied mathematics and revolutionized the understanding of disease dynamics. Her work applies to topics such as multi-city disease dynamics, HIV/AIDS control, and West Nile virus outbreak predictions. She has left her mark on mathematics and been an inspiration to students, colleagues and scientists.
 van den Driessche's remarks to the Class of 2021.