Green buildings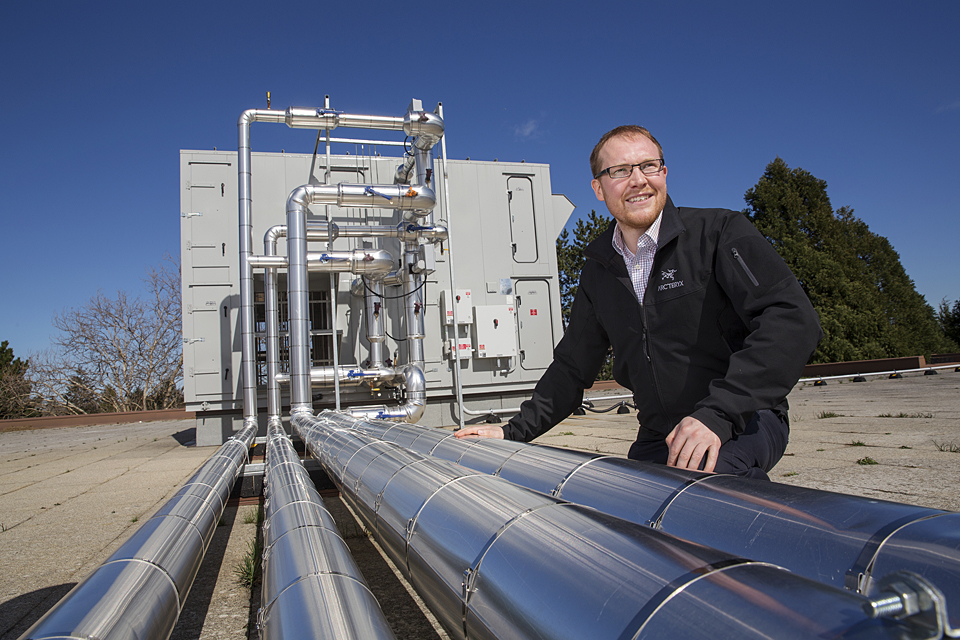 Vision
A campus where all facilities are built or renovated to meet current green building standards and act as physical tools of education for both the campus and broader community.
Sustainability action plan goals
Ensure all new buildings and major renovation projects achieve the standard of LEED Gold or equivalent certification
Utilize sustainable green building practices for all renovation and building construction projects that are below the threshold for mandatory LEED Gold or equivalent certification
Utilize sustainable operational and building maintenance practices in all campus buildings and facilities
Develop systems that provide for the reduction, measurement and reporting of construction and demolition waste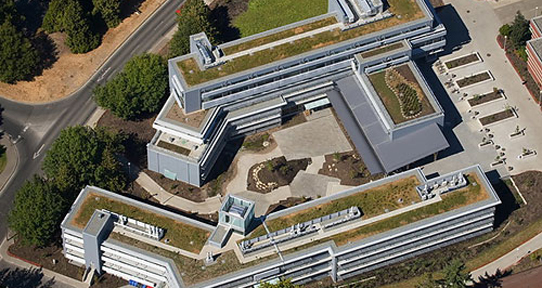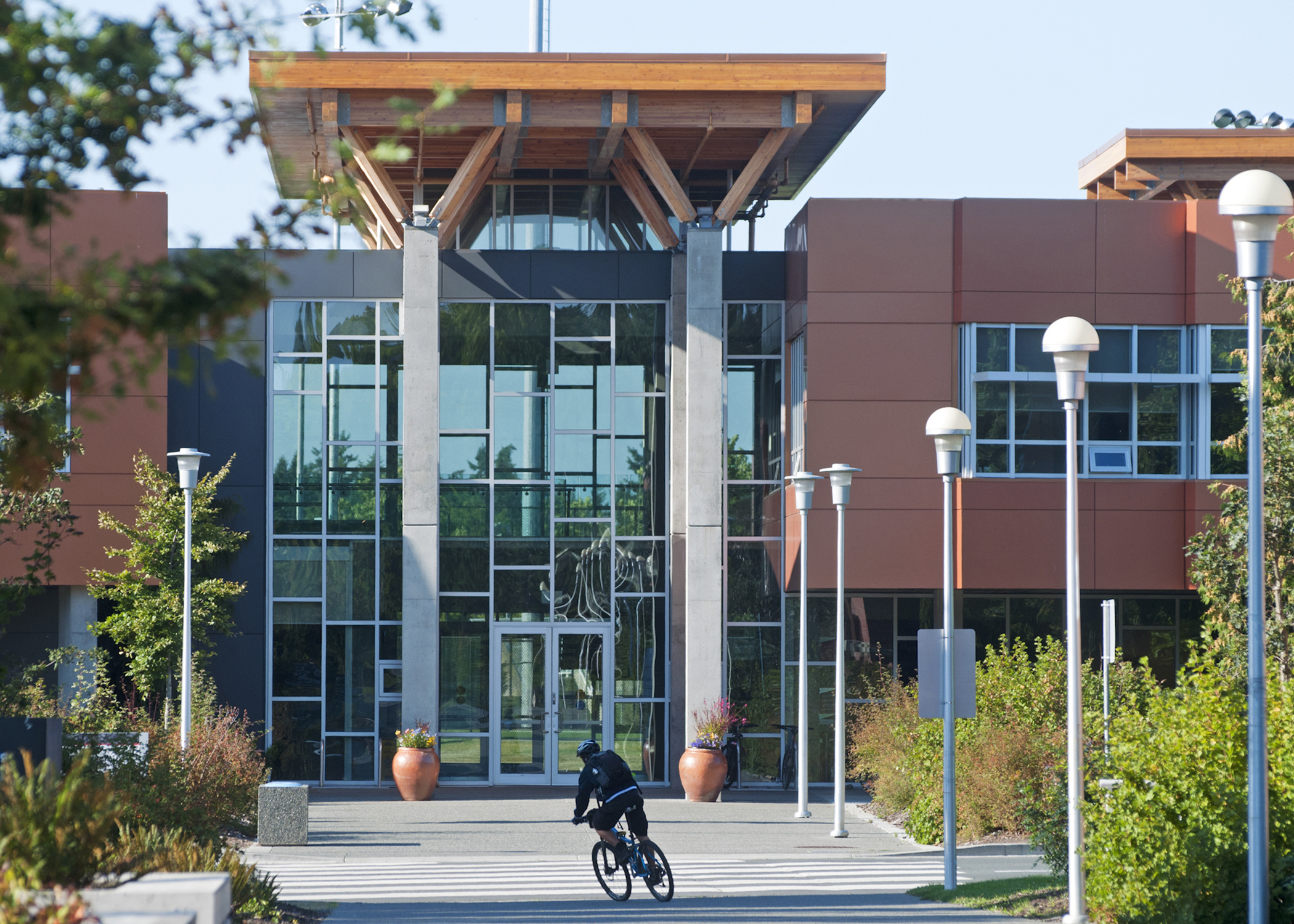 In the spring of 2006, UVic adopted sustainable development guidelines to assist decision making related to sustainability in new buildings and renovations.  These guidelines essentially provide options for meeting the academic mission of the university in a manner that is socially, economically and environmentally sustainable.
The guidelines promote green buildings, which emphasize responsible construction and building practices, feature recycled materials and renewable resources, minimize impacts on natural areas, accommodate more floor space within a smaller building footprint, utilize systems that emphasize water and energy conservation and efficiency, and enhance indoor environmental air quality.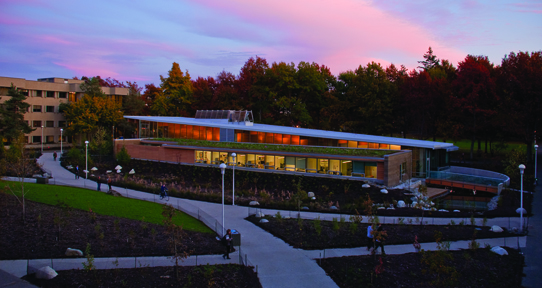 Green building features
All UVic buildings built since 2006 include features such as:
Erosion and sediment control plans
Construction waste reduction plan that is designed to increase the amount of material reused and recycled and reduce the amount of waste sent for landfill disposal
Stormwater management approach using rainwater capture and on-site retention pond
Compact, efficient building with modest footprint
Natural ventilation system
Low-E reflective glazing to minimize heat gain on the south facade
Occupancy sensors in classrooms
Treated waste water re-use for toilets and urinals
Energy-efficient lighting
Green power investments to off-set building energy consumption
Green cleaning system
Water-saving plumbing fixtures, such as low-flow toilets and sensor faucets
Carpet made from recycled material
Sheet goods flooring made of marmoleum
On-site bike parking
Use of concrete with high fly-ash content
Use of permeable paving for access driveways
Centralized recycling stations
Native plant landscaping
No ozone-depleting refrigerants as part of the mechanical refrigeration plant
Cyclist shower and change room facilities
Close proximity to transit
Use of locally sourced building materials (especially concrete and fill)
Salvaging of topsoil to be used for other grounds projects
Use of permeable paving
Buildings constructed after 2009 will integrate additional green features as outlined in the LEED (Leadership in Energy and Environmental Design) rating program.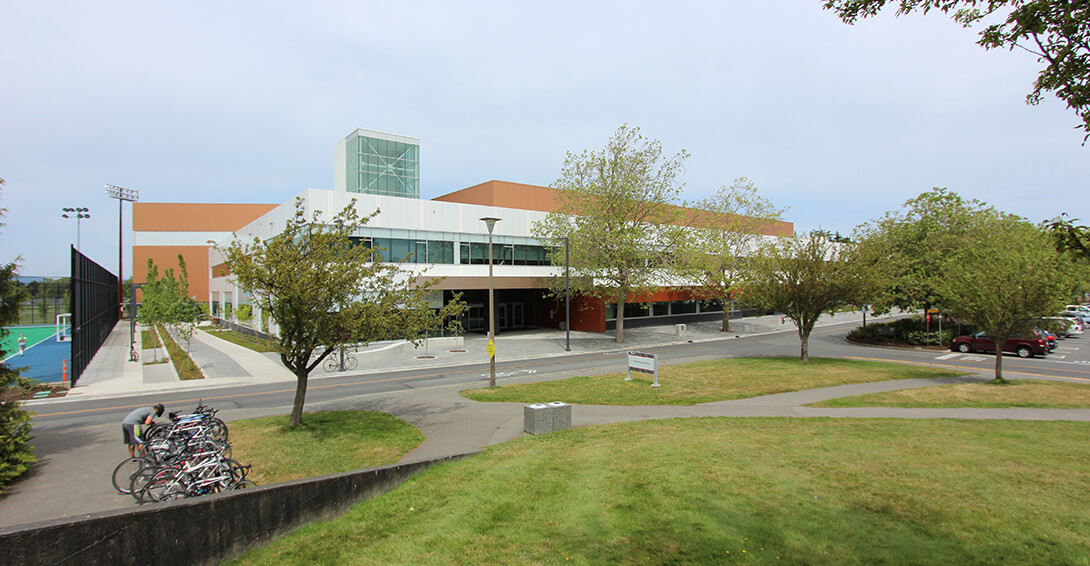 Several UVic buidlings feature green roofs - roofs designed to support soil and plants.
The David Turpin Building has two green roofs and several patio gardens with sumac and maple trees, strawberries, roses and lawns of native meadow mix.  Grey water is used for watering.
The Engineering & Computer Science Building has a small (330 square meter) green roof and light-coloured gravel ballast (1200 square meters) was installed on the rest of the roof to reduce absorption of solar radiation by the building as well as minimize the heat island effect and reduce the cooling load within the building.
The First Peoples House has a green roof and storm retention pond.