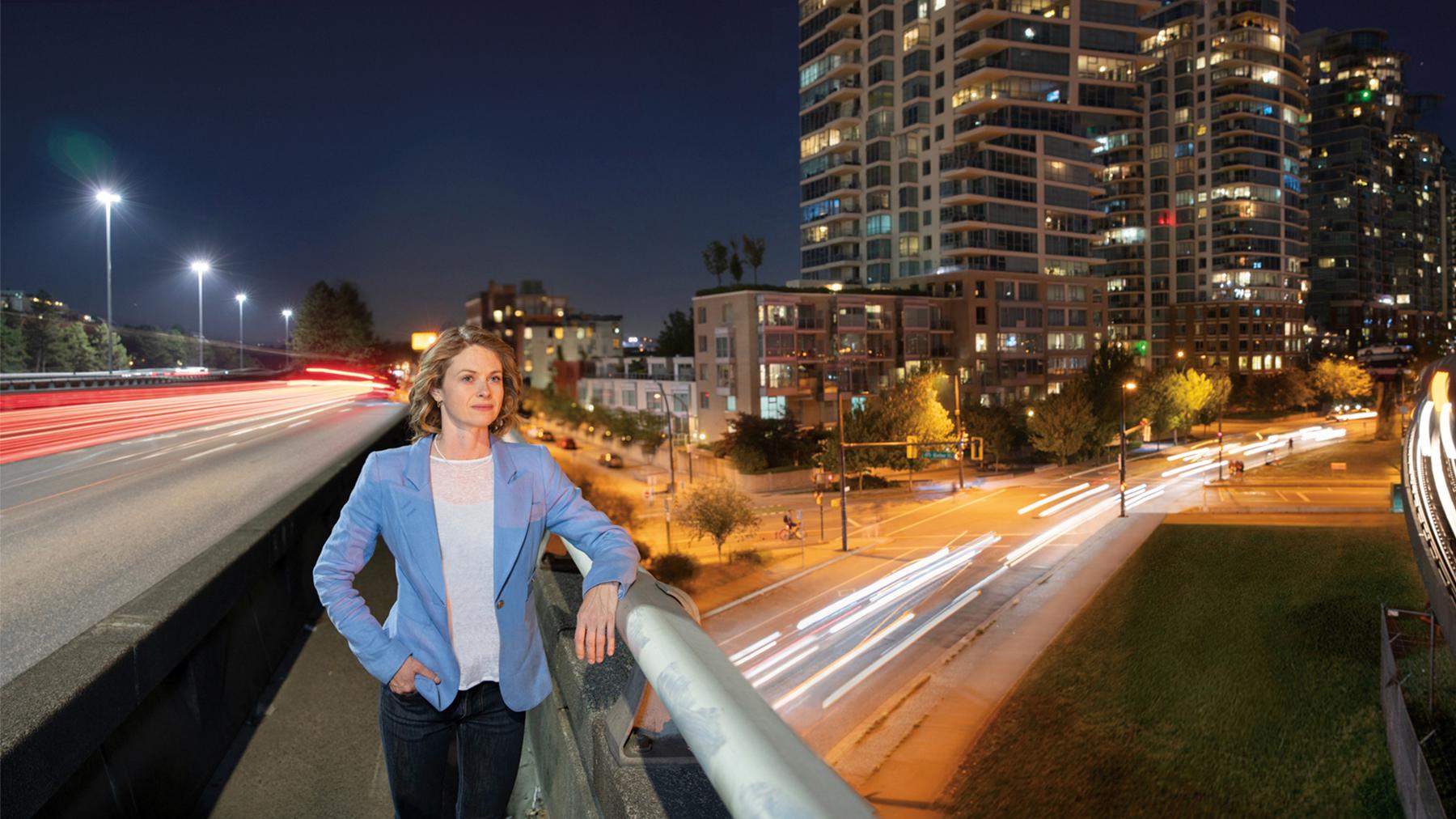 Engineering & Computer Science Campaign
Advancing innovation. Building inspiration.
The world is changing rapidly. The only way forward is to adapt and grow. We need engineers and computer scientists to drive innovation and help solve the world's most urgent issues. And right now, we don't have enough of them. The Engineering and Computer Science Campaign at the University of Victoria is going to change that.
We're investing in new buildings to help teach more students. These buildings will give the next generation of engineers and computer scientists the space to build a more resilient and sustainable future for us all. We invite you to join the campaign. With your support, we will expand our engineering and computer science facilities to produce the leaders of tomorrow.
Building inspiration
Our new buildings will serve as a living lab for experiential learning, research and industry partnerships.
We're planning a six-storey extension to the existing Engineering and Computer Science Building. It will include instructional, research and computer labs, first-year design studios and more. An adjacent High-Bay Structures Research Lab will feature a three-storey space equipped for the unique work of civil engineers. It will include a gantry crane, a large shake platform and other state-of-the-art engineering facilities.
Our vision is to construct world-leading green buildings that are at the forefront of new design. These facilities will be regenerative and resilient, as well as technology demonstrators. They'll combine passive house design features, a mass timber structure, heat pumps, and green and solar roofs.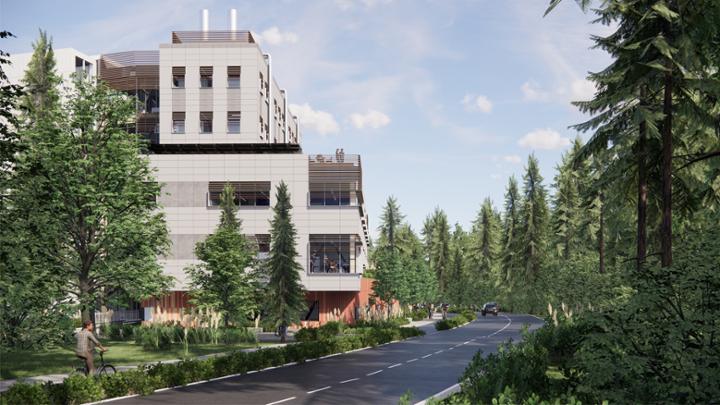 "Through the expansion of our engineering and computer science facilities, we are leading by doing—advancing green building design and construction, fostering innovation and technologies to create new jobs and prosperity for the province, and deepening our commitment to climate action and sustainability on a local, national and international level."
Dr. Kevin Hall, President, University of Victoria
Project updates
In the Fall 2020 we consulted with more than 1,100 community members about the project. Informed by these conversations, our designs have evolved. We now hope to get construction underway soon.
Engineering for the future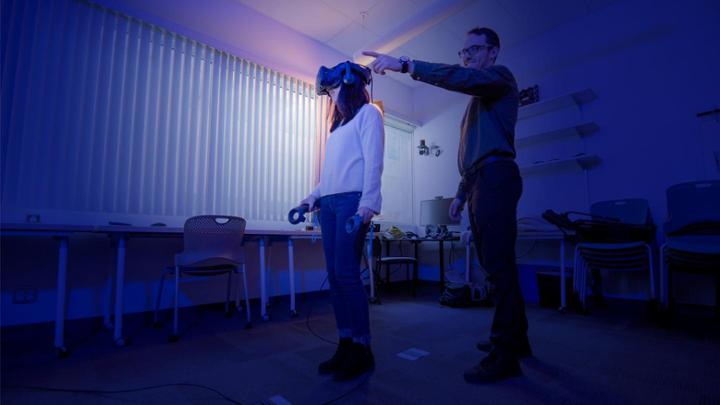 Our faculty has doubled the number of undergraduate students over the last decade. And, we will continue to grow. Thanks to generous funding from the Province of British Columbia, our enrolments can increase by 500 new undergraduate degree spaces by 2022-23. 
Over the last 36 years, UVic's Faculty of Engineering and Computer Science has established itself as a leader in engineering and computer science education in Canada. Our successes include:
consistently ranked in the top 20 among Canada's 40+ engineering schools
greenest civil engineering program in the country
first biomedical engineering program in Western Canada
home to the only accredited software engineering program in BC
100+ faculty members teaching more than 3,000 students
Leading by doing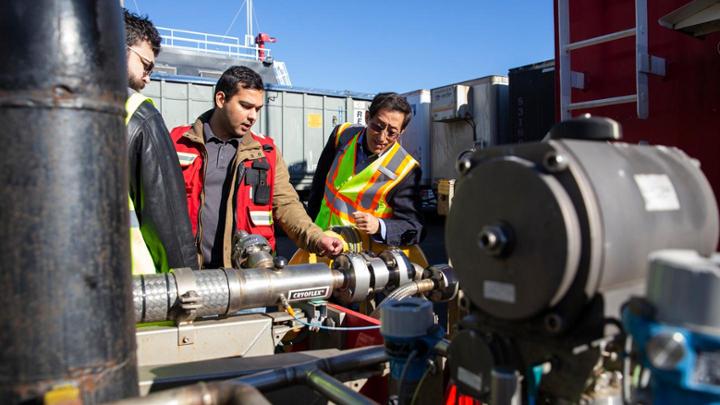 We recognize our responsibility to contribute to the economic and social well-being of our community.
Our expansion campaign will enable us to educate more engineers and computer scientists. We can help address the 

lack of a deep talent pool, which is 

limiting

the advancement of the technology industry in British Columbia—the fastest growing driver of our provincial economy.
Our alumni are a significant force in the 900+ technology firms on Vancouver Island.
The start-up companies launched by our students and graduates employ over 1,200 people in British Columbia.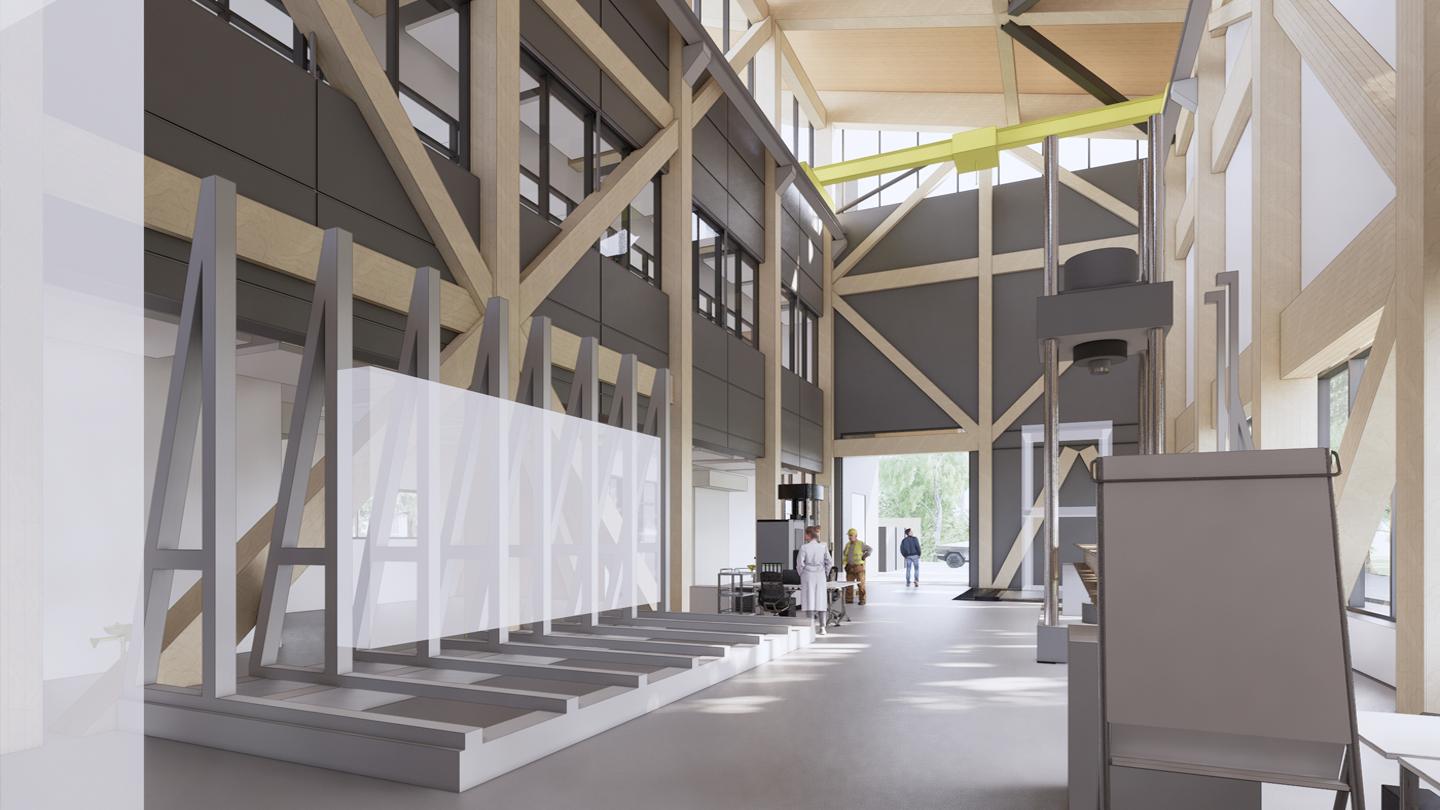 "These new spaces will foster excellence across our engineering and computer science disciplines. Through this expansion, we'll increase our capacity to educate the next generation of thought leaders who will imagine and create a sustainable future."
Dr. Mina Hoorfar, Dean, UVic Faculty of Engineering and Computer Science and Computer Science

The Centre for Innovation in Regenerative Buildings
Our new Centre for Innovation in Regenerative Buildings will enable research that will position UVic as a leader in green building design. It will act as a hub for the regional construction industry and as a major node in the network of building research and development centres across Canada.
The Centre will provide the infrastructure to test, pilot, and demonstrate new designs, products and processes across a wide range of building systems. We'll advance developments in built environments that focus on climate and seismic resilience and cultivate international leaders in the emerging green economy.
Make an impact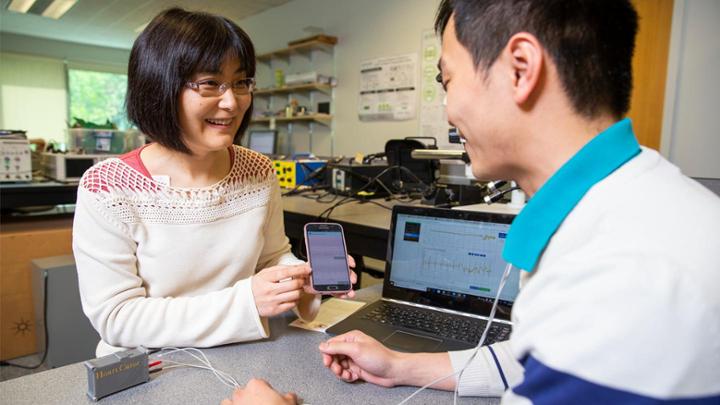 Through this expansion, we'll increase our capacity for next generation engineering. Canada's economic future is tied to clean and sustainable growth, and our students and graduates will lead the way.
We invite you to join the Engineering and Computer Science campaign. With investment from our community we will expand our facilities to produce the leaders of tomorrow.
To learn how you can be involved, please contact:
Anne-Lise Loomer
Senior Development Officer
250-514-5173

Territory acknowledgement
We acknowledge and respect the lək̓ʷəŋən peoples on whose traditional territory the University of Victoria stands, and the Songhees, Esquimalt and W̱SÁNEĆ peoples whose historical relationships with the land continue to this day.