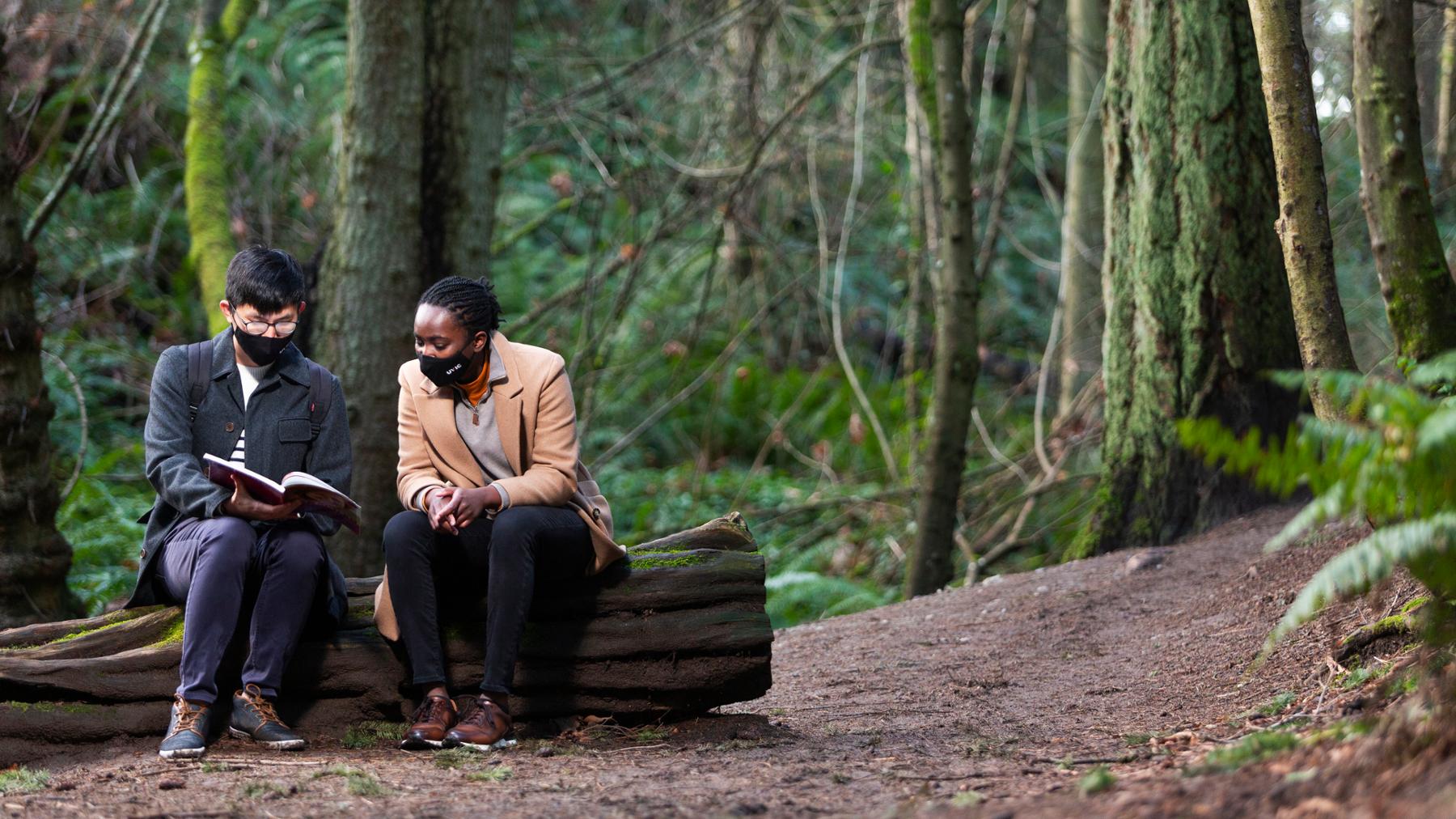 Equity action planning
UVic's institutional Equity Action Plan (EAP) will be developed through an equity-centred design approach. Together we will honour and leverage the hard work that has historically and is currently being done. We will identify and address work that still needs to be done as we advance equity throughout our campus community.
As we develop the EAP, we will expand on the advancements made through the UVic Employment Equity Plan . Our work will deepen our institutional commitment to finding and addressing systemic barriers to equity, diversity and inclusion. Embedding anti-racism and anti-oppression initiatives and actions will also be an important part of the process.
The EAP will provide UVic with a set of universal goals to advance and embed equity, diversity, inclusion and anti-racism. The plan will also offer guidance for different groups and constituencies within the UVic community as they develop targeted strategies to work towards the universal goals.
Developing the Equity Action Plan
Our process is grounded in the understanding that systems of inequity are products of design. Therefore, they can be re-designed. 
Combining the best of equity work and design thinking, we will create an action-oriented plan. This process starts with understanding the root causes of inequity. From there, it pushes us to build solutions with a focus on creating a new reality where equity, diversity, inclusion, anti-racism and justice for all are centred.
Equity-centred design allows us to test solutions before we finalize the plan. The action-oriented nature of this process will let UVic leverage the most effective tools, resources and knowledge available. This will result in a plan that centres the expertise and experiences of the most marginalized to enact transformative systemic change.
Reflection & Challenge Committee
Leading the co-creation of the EAP, the Reflection and Challenge Committee (RCC) will:
Frame the challenges and illuminate opportunities for equity, diversity, inclusion and anti-racism initiatives for UVic
Identify a desired future for UVic to work towards
Contribute to the design, testing, refinement and implementation of solutions 
Committee eligibility requirements
UVic faculty, staff, or student
Access to technology to participate in virtual meetings 
Available 4-6 hours per month over an 18-month period 
Available for initial training in May and June
To reduce barriers to participation and in gratitude to RCC members for sharing your experiences, we'll provide an honorarium for your time.
All members of the RCC will commit to a process of mutual interest, mutual respect, open-mindedness and openness to personal change.
Applications for the RCC are now closed.

Questions?
If you want to know more about the RCC selection process, or have questions about the Equity Action Plan, send us an email.
Territory acknowledgement
We acknowledge and respect the lək̓ʷəŋən peoples on whose traditional territory the University of Victoria stands, and the Songhees, Esquimalt and W̱SÁNEĆ peoples whose historical relationships with the land continue to this day.