Transfer and Mature Student Welcome
Friday, August 30, 2019
If you're a new undergraduate transfer or mature student, join us on August 30th for your official orientation program. The day-long event will introduce you to campus, your faculty, academic expectations, support services and your fellow students. 
Meet other new students and begin developing friendships
Explore campus and learn your way around
Get tips for success inside and outside the classroom
Learn about campus resources and supports
Become a part of Vikes Nation
---
Program
Transfer and Mature Student Welcome will take place on Friday, August 30th from 10:15 a.m. to 5 p.m. 
| | |
| --- | --- |
| Event | Description |
| Welcome ceremony | Join the entire class of incoming transfer and mature students to celebrate this major milestone- you're starting your studies at UVic!  |
| Workshops and activities | Learn the skills and knowledge you need to succeed as a UVic student by attending workshops and activities that interest you.  |
| BBQ lunch | Grab some food and spend some time getting to know your fellow students. Vegan and gluten-friendly options will be available for those who selected them when registering.  |
| Information fair | Learn about the opportunities, supports and resources available on campus by visiting a number of interactive booths on the quad. Bring your questions! |
| Transfer & mature  student specific campus tours  | Learn how to navigate campus and about the supports and resources available to you as a transfer and/or mature student. Campus tours will be led by current students, so you'll also learn some inside tricks for navigating life on campus.  |
---
Academic Sessions
In addition to attending Transfer and Mature Student Welcome, all transfer and mature students are invited to attend an academic presentation specifically for students in their faculty. These presentations will be held during the New Student Welcome event for first-year university students on Tuesday, September 3, 2019. 
| | | |
| --- | --- | --- |
| Faculty | Time | Location |
| Business* | 1 p.m. - 2 p.m. | Bob Wright Centre, Room 150 |
| Education | 2 p.m. - 4:30 p.m.  | David Lam Auditorium |
| Engineering & Computer Science | 1 p.m. - 2:30 p.m. | Engineering & Computer Science Building |
| Fine Arts | 1 p.m - 3:10 p.m. | Phoenix Theatre |
| Human and Social Development- Child & Youth Care | 12 p.m. - 1 p.m. | Human & Social Development Building, Room A240 |
| Human & Social Development- Health Information Science Students | 12 p.m. - 1 p.m. | Cornett Building, Room A221 |
| Humanities | 12:10 p.m. - 1:15 p.m. | Student Union Building, Cinecenta Theatre |
| Science | 12:20 p.m. - 1:20 p.m. | University Centre, Farquhar Auditorium |
| Social Sciences | 3 p.m. - 4 p.m. | David Turpin Building, Room A120 |
*Note: If you are enterering the 3rd year of the Business program, your academic presentation will be held as part of the LINK orientation program. You will receive more information about LINK orientation via email. 
Registration
Transfer and Mature Student Welcome is for all new undergraduate transfer and mature students. Online registration will close on Thursday, August 28.
Online registration for Transfer and Mature Student Welcome is now closed. Late registration will take place beginning at 10:15 a.m. in the Bob Wright Centre.
UVic Orientation is committed to making our events as accessible and barrier-free as possible. If you have any accessibility needs in order to participate in our events, please provide details when you register and/or contact us at orientation@uvic.ca.
---
Other orientation programs
While Transfer and Mature Student Welcome is the main orientation program for transfer and mature students, we also offer a number of programs targeted to specific populations. You are encouraged to register for and attend any additional programs that may be applicable to you. 
Residence Move-In and Orientation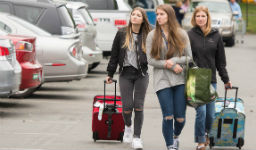 Friday, January 3, 2020
For students living in residence, Residence Orientation will help you get to know your neighbours, introduce you to your residence community and help you learn your way around your new home. 
International Student Welcome
Friday, January 10, 2020

Our International Student Welcome program introduces you to UVic staff, faculty and current students who will provide advice on living and learning in Canada.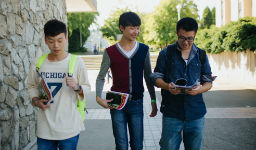 Week of Welcome for Indigenous Students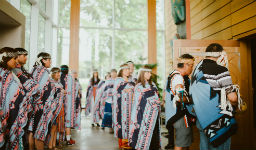 To be determined

Self-identified Indigenous students are encouraged to come learn more about tailored campus supports, meet other Indigenous students and get answers to common questions.