Six degrees of inspiration
Honorary degrees—the university's highest academic honour—will be presented to six exceptional individuals during spring Convocation ceremonies.
Convocation ceremonies will be webcast live. 
Joy Kogawa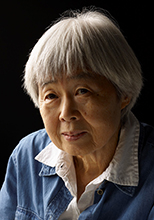 Honorary Doctor of Letters
June 12 at 2:30 p.m.
Joy Kogawa wrote the classic novel Obasan, a semi-autobiographical account of Japanese Canadians sent to internment camps at the BC village of Slocan during World War II. The Literary Review of Canada places Obasan among the most important books in Canadian literature for its depiction of racism against Japanese Canadians. Its themes of dislocation and loss initiated public discourse and played a pivotal role in the redress movement that led to the official apology offered by the federal government in 1988. Kogawa's other works include Itsuka (a sequel to Obasan), multiple collections of poetry and children's books.
Timothy Vernon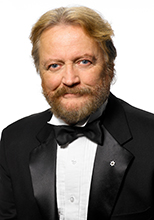 Honorary Doctor of Music
June 13 at 2:30 p.m.
Timothy Vernon is the founding artistic director of Pacific Opera Victoria (POV), considered one of the city's cultural treasures. A multi-faceted conductor and interpreter of a wide-ranging orchestral and operatic repertoire, he is also an admired teacher, mentor and arts leader. Since POV started some 30 years ago, Vernon has shaped the company into what it is today: renowned for the quality of its (often challenging) productions and for bold programming that can range from Handel to contemporary works. Partnerships between POV and the UVic Libraries include the 2011 production of Mary's Wedding which drew hundreds of people to campus.
Brian Lo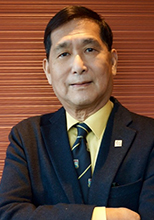 Honorary Doctor of Laws
June 14 at 2:30 p.m.
Brian Lo enjoyed a 36-year career in the banking industry—mostly with CIBC's Vancouver Chinatown and downtown branches—creating links between the corporate sectors of BC and Asia. He joined CIBC in 1972 after immigrating from Hong Kong but wasn't credited for his previous management experience. He began the Canadian portion of his career as a trainee, rising through the ranks before heading CIBC's Asian corporate banking division. A member of the university's board of governors from 1995 to 2001, Lo spearheaded the UVic Asia Partners Fund and helped form partnerships with post-secondary schools in Asia.
Christina Munck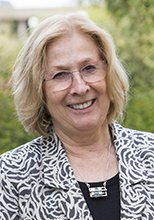 Honorary Doctor of Science
June 15 at 10 a.m.
Christina Munck is co-founder and vice-president of two conservation organizations that are making a significant impact on our understanding of the BC coastal environment through community-based research. She and her husband, Eric Peterson, created and funded the Tula Foundation in 2001, applying an entrepreneurial approach to non-profit, global ventures including health care programs in Guatemala and environmental programs in B.C. In 2009, they created the Hakai Institute for interdisciplinary research in collaboration with Indigenous communities. Its focus is on sustainability and conservation issues on the central coast. Munck and Peterson are also key supporters of UVic's Environmental Law Centre and the Environmental Law Centre Clinic.
Murray Farmer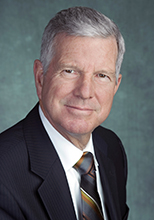 Honorary Doctor of Laws
June 15 at 2:30 p.m.
Murray Farmer is a community, business and volunteer leader as well as a proud alumnus and supporter of the university. Farmer graduated from UVic in 1968 with his Bachelor's degree in economics, was president of Farmer Industries Group, and was UVic chancellor from 2009 to 2014 after previously serving as a member of the board of governors. His volunteerism and philanthropic efforts in Greater Victoria have had a significant impact on numerous organizations. At UVic, the Lynda and Murray Farmer Walk of Excellence at CARSA recognizes the couple's support of active living programs and varsity athletics.
Paul Nicklen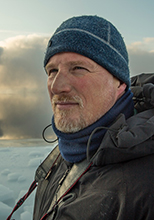 Honorary Doctor of Science
June 16 at 10 a.m.
Paul Nicklen creates stunning wildlife photography—often in extreme conditions at the North and South Poles—to bring attention to the impacts of climate change. A UVic biology alumnus, Nicklen discovered scuba diving and photography during his undergraduate studies. He first gained acclaim as an assignment photographer for National Geographic magazine where his contributions to more than 16 feature stories illustrate the delicate balance between wildlife and their ecosystems. Nicklen's interest in protecting the world's oceans led him to co-found SeaLegacy, an online source of visual storytelling that bridges scientific data and human emotion. His Instagram account has more than 3 million followers.
Photos
In this story
Keywords: honorary degrees, convocation, graduation
People: Paul Nicklen, Murray Farmer, Christina Munck, Brian Lo, Joy Kogawa, Timothy Vernon