UVic names spring honorary degree recipients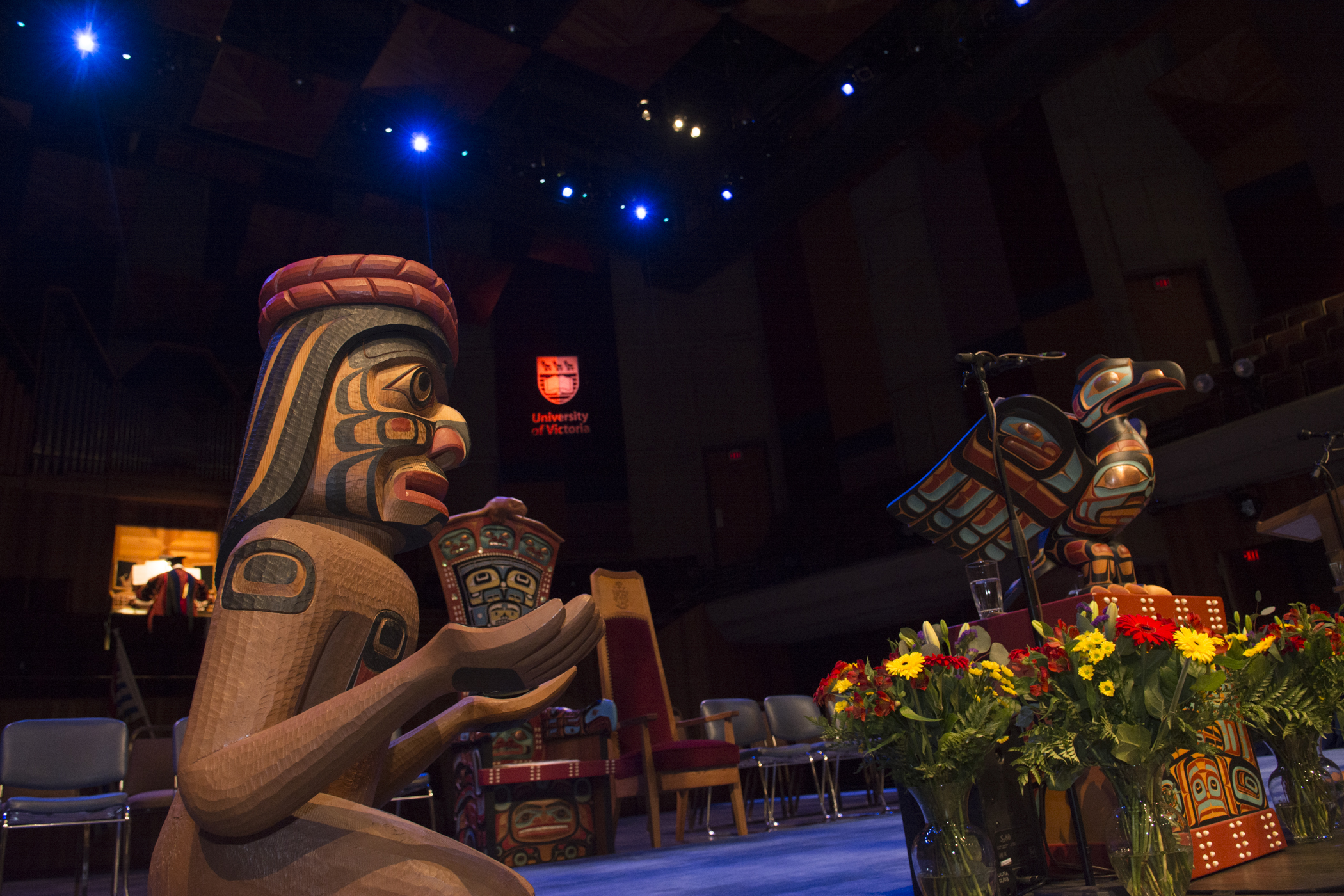 Acclaimed nature photographer Paul Nicklen will be among the recipients of the University of Victoria honorary degrees during spring convocation ceremonies in June in the University Centre Farquhar Auditorium.

Community leader Murray Farmer, author Joy Kogawa, Canada-China relations builder Brian Lo, conservation research supporter Christina Munck, and Timothy Vernon, director of Pacific Opera Victoria will also receive the university's highest academic honour.

Paul Nicklen, Honorary Doctor of Science (DSc), June 16 at 10 a.m.

Nicklen's stunning images, often featured in National Geographic, bring attention to the impact of climate change on wildlife and ecosystems. Nicklen, a UVic alumnus, is also co-founder of SeaLegacy, a group of photographers, filmmakers and media experts who use visual storytelling to bridge scientific data and human emotion. His Instagram account has more than three million followers.

Murray Farmer, Honorary Doctor of Laws (LLD), June 15 at 2:30 p.m.

Murray Farmer's contributions to the quality of life in Victoria include his community and business leadership and extensive volunteer efforts. A member of UVic's 1968 graduating class, he served as UVic chancellor from 2009 to 2014 prior to his six years on the board of governors. He was an early proponent of Ocean Networks Canada at UVic, and the NEPTUNE and VENUS ocean observatories.

Joy Kogawa, Honorary Doctor of Letters (DLitt), June 12 at 2:30 p.m.

Joy Kogawa's classic novel Obasan—a semi-autobiographical account of Japanese Canadians sent to internment camps at Slocan during World War II—is considered by the Literary Review of Canada to be among the most important books in Canadian literature. Obasan had a pivotal role in the redress movement that led to the official apology offered by the federal government in 1988.

Brian Lo, Honorary Doctor of Laws (LLD), June 14 at 2:30 p.m.

Brian Lo's 36-year career in the banking industry (mostly with CIBC's Vancouver Chinatown and downtown branches) built bridges between the corporate sectors of BC and Asia. As a member of the board of governors from 1995 to 2001 he helped to strengthen UVic's presence in Asia through fundraising and new partnerships with Asian educational institutions.
 
Christina Munck, Honorary Doctor of Science (DSc), June 15 at 10 a.m.

Christina Munck is a co-founder and vice-president of two conservation organizations that are making a significant impact on our understanding of the coastal environment through non-profit, community-based research. She and her husband, Eric Peterson, created and funded the Quadra Island-based Tula Foundation and the Hakai Institute. Their interests in sustainability and conservation extend to UVic where they are contributors of the Environmental Law Centre and the Environmental Law Centre Clinic, Canada's first curricular concentration in environmental law and sustainability.

Timothy Vernon, Honorary Doctor of Music (DMus), June 13 at 2:30 p.m.

The founding artistic director of Pacific Opera Victoria, Timothy Vernon has earned the admiration of audiences by virtue of his artistic vision. Under Vernon, POV has become one of the city's cultural treasures. The company is renowned for the quality of its (often challenging) productions and for bold programming that can range from Handel to contemporary works.
High-resolution photographs are available to media upon request.
-- 30 --
Photos
Media contacts
Jeanie Gunn (Manager, Convocation and Events) at 250-472-5668 or jmgunn@uvic.ca
Mike McNeney (Alumni Communications) at 250-721-7642 or mmcneney@uvic.ca
In this story
Keywords: honorary degrees, convocation, graduation
People: Paul Nicklen, Murray Farmer, Christina Munck, Brian Lo, Joy Kogawa, Timothy Vernon