Grad's research a breakthrough in dementia risk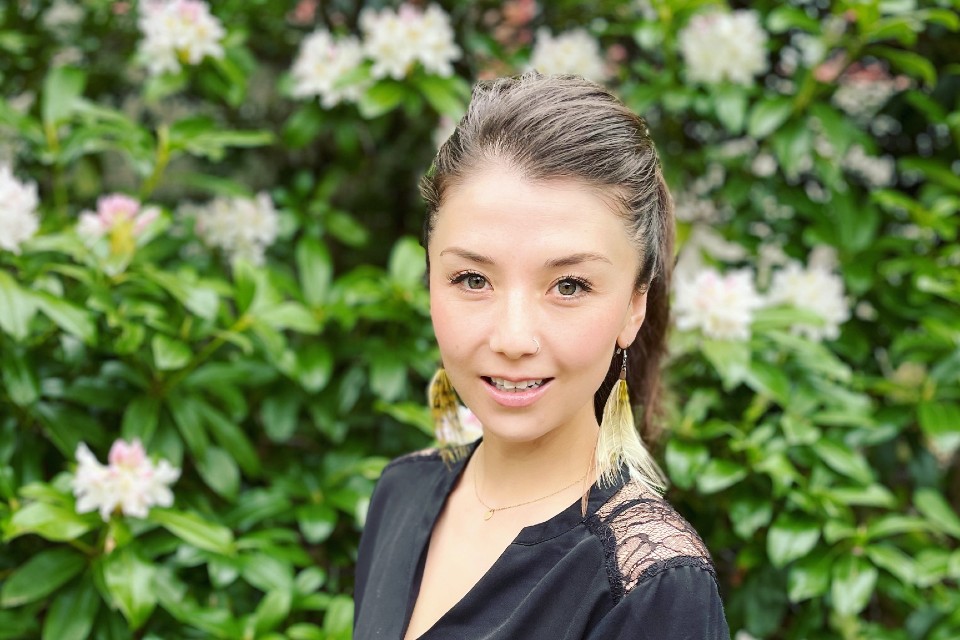 Tomiko Yoneda, who graduates with a doctorate in psychology this June, is finding tantalizing clues to healthy cognitive aging—research that has been recognized by one of the two UVic Governor General's Gold Medals awarded during convocation.
The second gold will go to Andrea Mellor, a PhD graduate from UVic's interdisciplinary social dimensions of health program who collaborated with Indigenous urban youth on a graphic novel.
Early detection of cognitive decline and dementia is a passionate occupation for Yoneda, and a primary focus in her PhD work at UVic. During her graduate research, Yoneda identified personality traits that could point to a greater risk of developing dementia. She says that people with a high level of conscientiousness and a low level of neuroticism are less likely to develop mild cognitive impairment as they get older.
A deeper understanding of risk factors, protective factors and early indicators of cognitive decline is what drives Yoneda in her work. Also, seeing firsthand the people living with dementia and their caregivers provides strong motivation for Yoneda to keep going with her research projects.
Throughout her time at UVic, Yoneda is grateful for the multi-year fellowships from both the Alzheimer Society Research Program and the Social Sciences and Humanities Research Council, as well as several scholarships from UVic's Institute on Aging and Lifelong Health and the Department of Psychology.
"I also feel incredibly thankful to have been a part of the iLifespan lab—Scott Hofer has always been incredibly enthusiastic and generous in funding research assistant work, research materials and activities (e.g., national and international conferences) throughout my degree," says Yoneda.
Equal praise is given to Yoneda's supervisor Andrea Piccinin, who was an exceptional mentor during her graduate training.
"Dr. Piccinin provided steady encouragement to pursue my research interests, as well as her thorough and insightful feedback," says Yoneda.
Throughout her degree, Yoneda's favourite campus memory is walking or running through Mystic Vale and the alumni trails. As an avid outdoor explorer, she enjoys biking, camping and making beach forts with her six year-old son.
Yoneda will continue to pursue her passion for research and teaching as a post-doctoral researcher at Northwestern University.
"I truly love teaching and researching, and hope to continue along this academic path in the future."
Photos
In this story
Keywords: convocation, dementia, research, psychology, aging, graduate research
People: Tomiko Yoneda
Publication: The Ring