Scientists link 2021 BC floods to human-induced climate change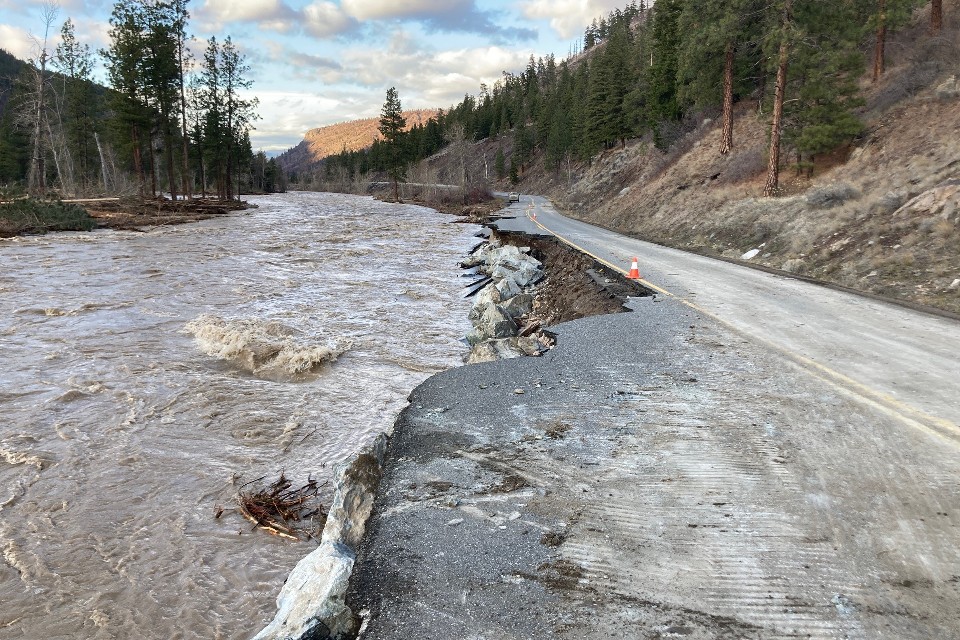 The rain and flooding that struck southwestern BC in November were devastating and deadly—they were historic.
And human-induced climate change has made it much more likely that this type of disaster will happen again, according to a report from the University of Victoria's Pacific Climate Impacts Consortium (PCIC), in collaboration with scientists from Environment and Climate Change Canada (ECCC).
The powerful atmospheric river that made landfall on Nov. 14, 2021 led to floods and landslides that killed five people and cut off all road and rail routes between Metro Vancouver and the rest of Canada—the costliest natural disaster in the province's history.
The study, which has not yet been peer-reviewed, is titled "Human Influence on the 2021 British Columbia Floods." The paper examined historical data and states that atmospheric river events of this magnitude are approximately one-in-10-year events in the current climate of the region, and they've been made at least 60 per cent more likely by the effects of human-induced climate change.
And while the two-day precipitation total is considered a one-in-50-to-100-year event, the probability of similar rainfalls has been increased by roughly 50 per cent by human-induced climate change.
Using multiple simulations with a hydrological model—i.e., comparing streamflows around the Fraser River based on different temperatures—the researchers estimate that the probability of extreme streamflow events such as those that caused damage in multiple BC communities has been increased by human-induced climate change to between two to four times their probability in the 1950s.
The goal of the report, conducted by a team of 14 researchers, is to understand how last fall's "compound extreme event" happened and what role human-induced climate change played, and to motivate efforts to increase climate resiliency because of the prospect of more frequent such events in the future.
"The lesson from this is that infrastructure such as roads, culverts and bridges that was designed in the 1970s and 1980s considering the climate at the time is now exposed to greater climate hazards than it was designed for," says co-author Francis Zwiers, who is director of PCIC.
"We need to adapt the infrastructure to reduce the risk of damage," Zwiers says. "We also need to take into account how climate will continue to change over the lifetime of the infrastructure."
PCIC is a regional climate service centre at UVic that conducts studies on the impacts of climate change and climate variability in the Pacific and Yukon region, with its work providing climate stakeholders the information they need to develop plans for reducing the risks associated with climate change.
ECCC scientists Nathan Gillet and Greg Flato are adjunct professors from UVic's School of Earth and Ocean Sciences.
Photos
In this story
Keywords: community, Indigenous, international, sustainability, research, environment, climate, community, Pacific Climate Impacts Consortium
People: Francis Zwiers, Nathan Gillett, Gregory Flato