Mojada updates Medea at the Phoenix
- John Threlfall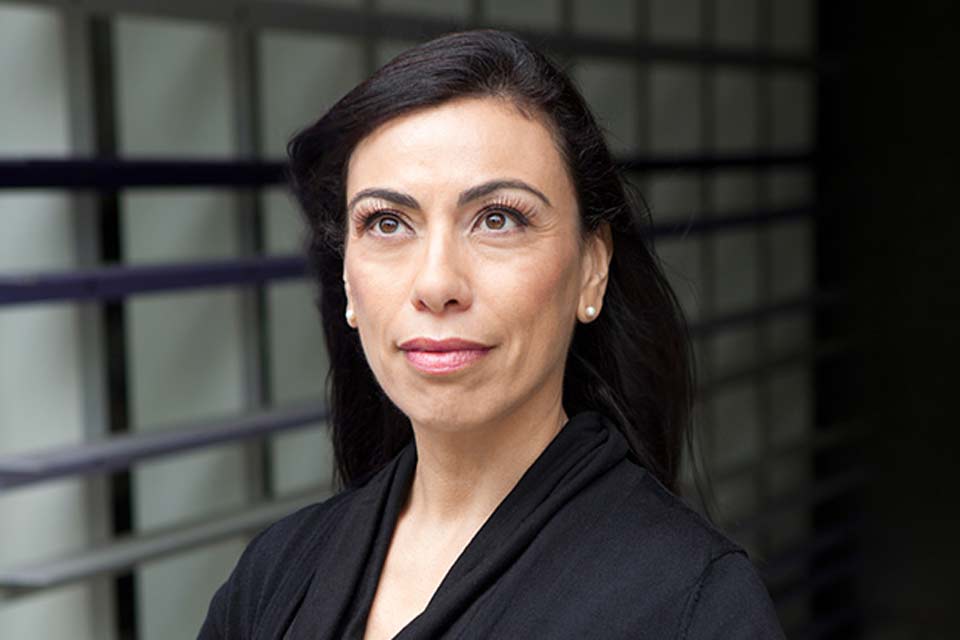 While the Phoenix Theatre's season opener Spring Awakening had its origins in a play which debuted in 1906, their closing production Mojada takes its inspiration from even further back in theatrical history: Euripides' Medea, first produced nearly 2,500 years ago. 
Yet Mojada is as modern as today's headlines, blending the ancient Greek family tragedy with Mexican folklore and the bitter reality of America's immigration system.  
"All stories are universal, but what makes them so universal are the specifics," explains guest direct Carmen Aguirre. "Mojada is very specifically set in contemporary East LA with undocumented Mexican folks—but its theme of exile and the violence of assimilation makes it universal."
If Aguirre's name rings a bell, it may be from her international bestseller and CBC Canada Reads winner Something Fierce: Memoirs of a Revolutionary Daughter. However, you may also know her as a busy actor, playwright and Siminovitch Prize finalist, who is both artistic associate of new play development at Ontario's Stratford Festival and a core artist with Vancouver's acclaimed Electric Company Theatre (co-founded by former classmate Kevin Kerr, current chair of UVic's writing department).
As a director, Aguirre is thrilled to be offering the Canadian premiere of Mojada—indeed, it was her first choice of production when she was approached about directing at the Phoenix. (Ironically, she has written her own adaptation of Medea, whose debut has been repeatedly delayed due to COVID.)
"I love directing because it's ultimately your vision, your interpretation of a script," she says. "How do you communicate your ideas to the actors, the design team and, most importantly, to the audience? My approach—certainly for this script—is to really focus on the text with the actors."
Written by her friend, LA-born Chicano playwright Luis Alfaro, Mojada has already engaged audiences in LA, Off-Broadway and at the Oregon Shakespeare Festival. "Luis specializes in adapting Greek tragedies and setting them in East LA with Mexican characters," she explains. "'Mojada' translates as 'wetback', a racial slur against Latinx folks, which actually refers to undocumented people who have had to cross the Rio Grande river into the US from Mexico . . . thus they have a 'wet back'."
Co-founder of the Canadian Latinx Theatre Artist Coalition (CALTAC), Aguirre is a fierce proponent for Latinx cultural representation—which was also the subject of her second memoir, Mexican Hooker #1 and My Other Roles Since the Revolution.
There are three Latinx folks involved in this project, and the actor playing Medea is Mexican, so they absolutely understand who these characters are and what they've been through. The other actors in it are also racialized folks who, while not Latinx, do come from immigrant families, so they understand issues around exile and assimilation."

—Guest Director Carmen Aguirre
No stranger to directing theatre students ("they're so excited, so open and work so hard!"), Aguirre is also pleased to see positive developments in theatre schools since her days in Vancouver's Studio 58 in the early '90s.  
"There have been big changes in regard to what's acceptable for students these days," she says. "We never had anything like an intimacy coordinator, for example . . . now, a director has to really be in tune with the care needed to keep their actors safe. And when I was in school, everyone was white—the playwrights, the faculty, the designers, the directors . . . all white. We had a student body of about 50 people, and less than 10 percent were racialized folks. That was really challenging for me."
For an artist who has based her career on making positive change in the industry she loves, Mojada offers the chance to bring so many of her passions together: a timely story, engaging script, strong cast, talented designers and a director who isn't afraid to tell it like it is.   
"I took the opportunity to bring the research to them—breaking down the story, giving them historical background and cultural context . . . my cast understands what a great opportunity this is to work on such a great script," she concludes.
Mojada runs March 16-25 at UVic's Phoenix Theatre. Tickets range from $16-$30 via 250-721-8000 or in person at the Phoenix Box Office.
Photos
In this story
Keywords: theatre, arts, immigration, racism, community, student life
People: Carmen Aguirre
Publication: The Ring