International Women's Day: #ChooseToChallenge
Fine Arts, Humanities, Science, Engineering, Social Sciences, Education, Human and Social Development, Medical Sciences, Graduate Studies, Peter B. Gustavson School of Business
- University of Victoria

A challenged world is an alert world and from challenge comes change. So let's all choose to challenge.  
On March 8, 2021, UVic joins the world to celebrate International Women's Day, a global day recognizing the social, economic, cultural and political achievements of women. The day also marks a call to action for accelerating gender parity. We come together to celebrate women's achievements and rally for women's equality.
At UVic, more than 55 per cent of our students, faculty, and staff are women. Across campus, our faculty are using their voice to make change.
---
Kate Moran, Ocean Networks Canada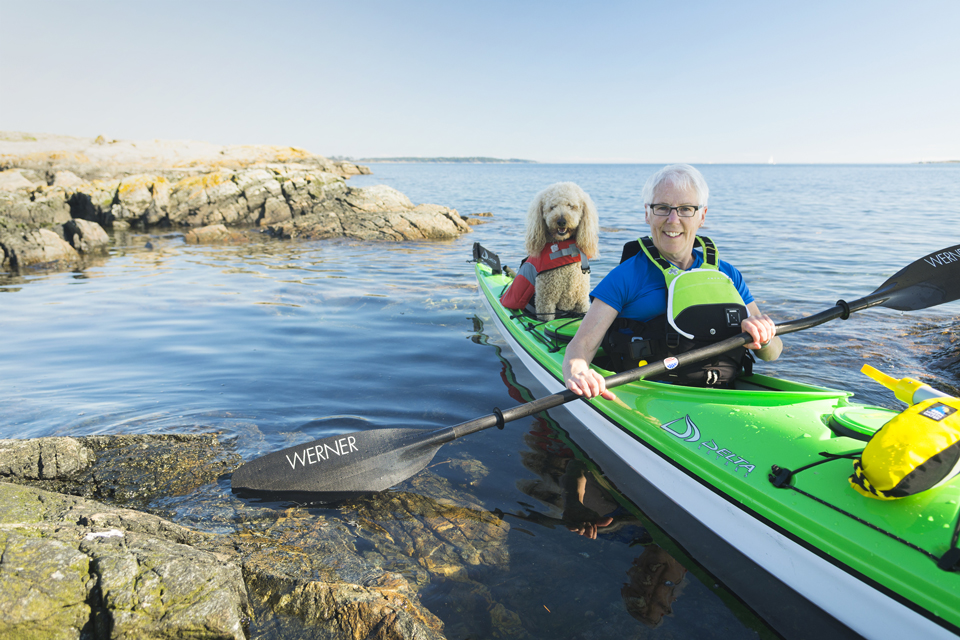 Long-standing gender stereotypes are pushing women and girls away from science-related fields, and there is still work to be done to achieve full and equal access to and participation in the sciences. At Ocean Networks Canada, we celebrate and empower women and girls who are leading scientific innovation and we call for action to remove the barriers that hold them back.
—Moran
Kate Moran, president and CEO of UVic's Ocean Networks Canada, explains why Canada is well-positioned for success and leadership with a growing blue economy—the next great wave of economic innovation.
---
Marie-Ève Tremblay, Division of Medical Sciences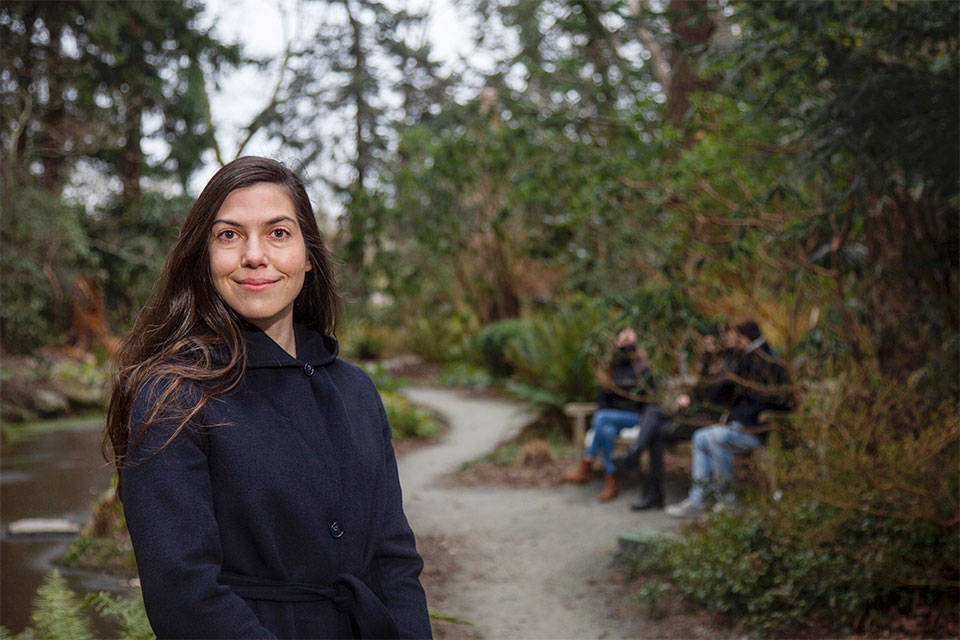 Marie-Ève Tremblay, associate professor in UVic's Division of Medical Sciences, is on the leading edge of understanding exactly what causes our brain's immune cells to change so drastically and how this affects our cognitive function.
---
Sarah Hunt, School of Environmental Studies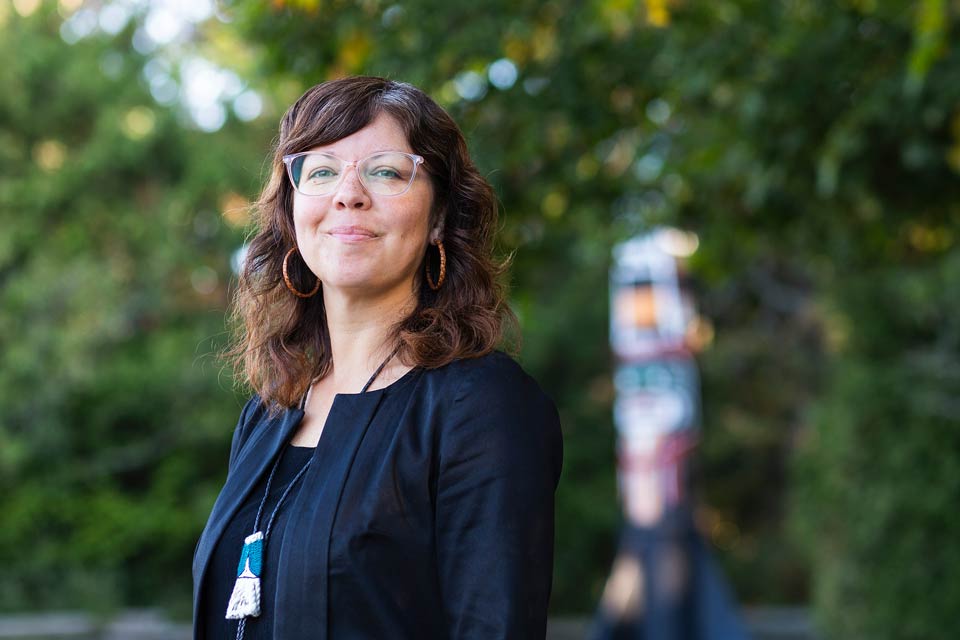 I work closely with Indigenous grad students to support them in designing graduate research that addresses the needs of their own communities. I'm also committed to supporting Indigenous student leadership and believe in the power of student resistance movements in transforming colonial institutions—much of my own activism started here when I was an undergrad involved with the Native Students Union.
—Hunt/Tłaliłila'ogwa
Sarah Hunt/Tłaliłila'ogwa, Canada Research Chair in Indigenous Political Ecology, discusses her research, her return home, and what it's like to be a role model for Indigenous students.
---
Cecilia Benoit, Sociology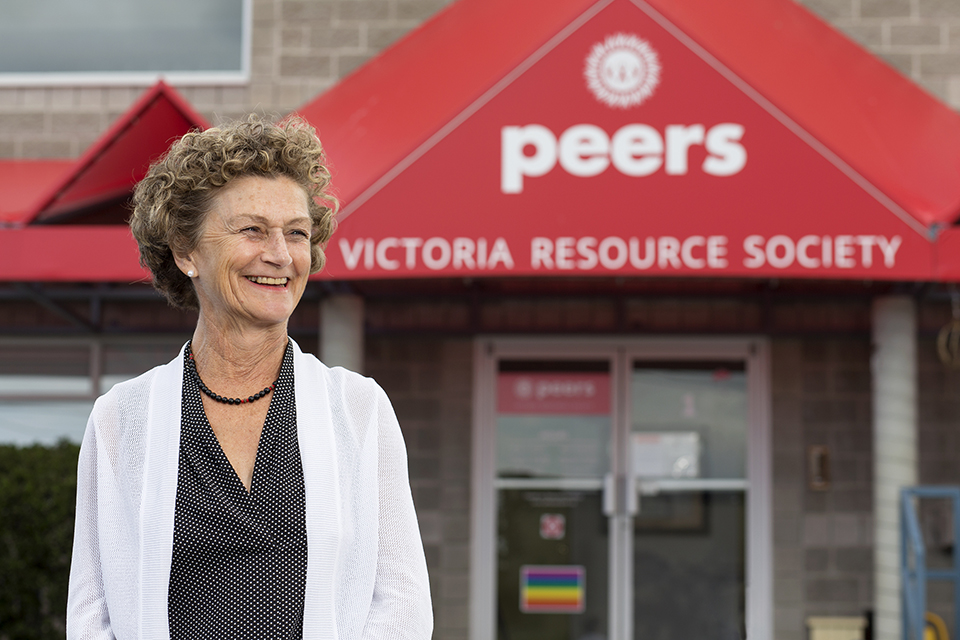 Gender is a fundamental factor because it mediates access to key resources: knowledge, money, power, prestige and social connections. My research places gender on equal footing with other important factors determining health outcomes, including Indigeneity, race and socioeconomic status.
—Benoit
Cecilia Benoit, a scientist with the Canadian Institute for Substance Use Research and professor emerita with the Department of Sociology, was awarded the 2020 Killam Prize in Social Sciences from the Canada Council for the Arts.
---
Basma Majerbi, Business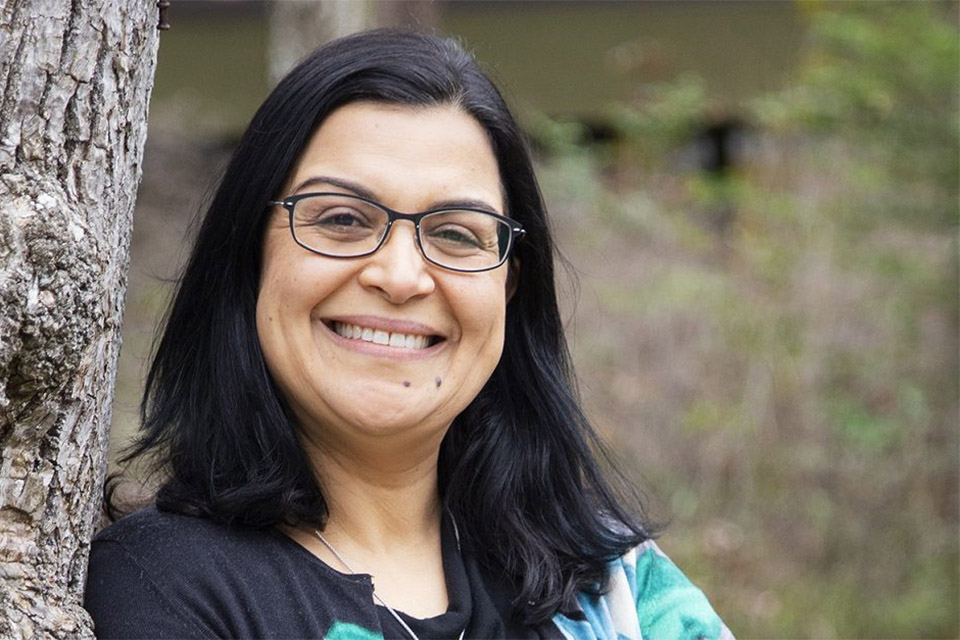 The Peter B. Gustavson School of Business is one of the only business schools in the world to be carbon neutral. Associate Professor Basma Majerbi talks about her work in carbon footprint tracking at UVic and her other current projects.
Read the story in the Peter B. Gustavson School of Business blog
---
Theone Paterson and Brianna Turner, Psychology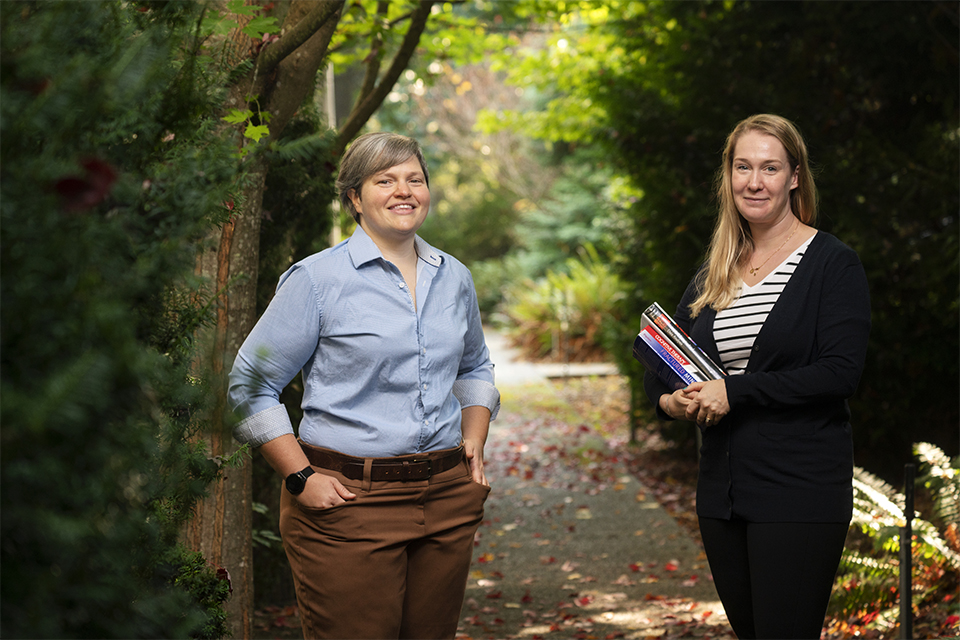 Depression and anxiety have been on the rise in Canada since start of pandemic. UVic researchers Brianna Turner, assistant professor and clinical psychologist, and Theone Paterson, assistant professor and clinical neuropsychologist, are working with a global team of scientists to understand the different impacts and improve the mental well-being of communities in Canada.
---
Elizabeth Vibert, Humanities
UVic historian and writer Elizabeth Vibert, who studies colonial histories and has a special interest in South Africa, has closely examined how a women's farm in a village in N'wamitwa can serve as an exceptional example of social resiliency and viable alternatives to export-oriented agriculture. A documentary, The Thinking Garden, gives Canadian audiences a chance to think about how women in this small South African village have faced the challenges of climate change and poverty and gained a measure of control over their lives through a unique farming collective.
Watch a short video about Vibert's work on Youtube
---
Rachel Cleves, History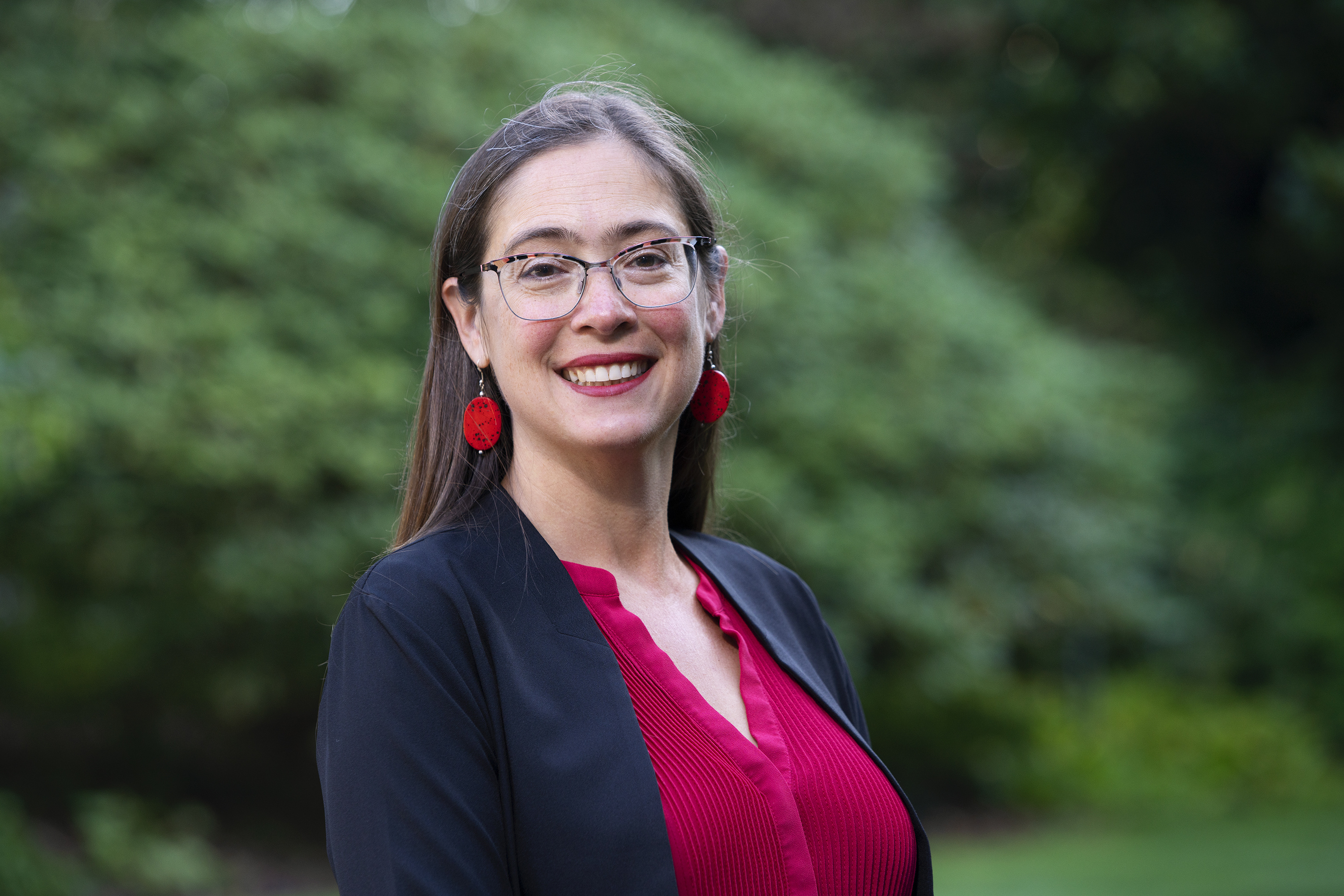 A lot of my work is dedicated to promoting diversity and equity.
—Cleves
Rachel Cleves, an internationally recognized cultural historian, focuses on histories of gender, childhood, emotion, food, sexuality and violence in 18th to 20th century America and Europe. She is the first UVic humanities scholar admitted as a new Royal Society of Canada college member.
---
Charlotte Loppie, School of Public Health and Social Policy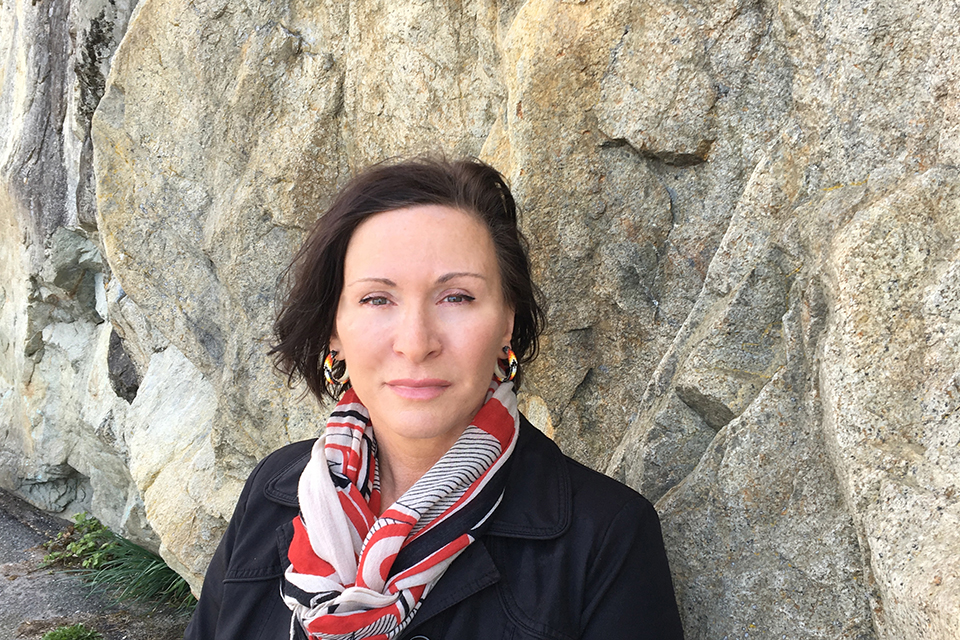 Named as one of Victoria's most inspiring changemakers for 2020, Charlotte Loppie, a Mi'kmaq/French Acadian scholar, was recognized by Leadership Victoria in 2020 for making lasting positive change in health and wellness as an internationally recognized Indigenous health researcher. Loppie is a professor with UVic's School of Public Health and Social Policy. Her research interests include Indigenous health inequities, HIV/AIDS, barriers to accessing the social determinants of health, racism and cultural safety.
Read the story in Douglas Magazine or watch the interview led by Mark Crocker, executive director of Leadership Victoria.
---
Edōsdi—Judy Thompson, Indigenous Education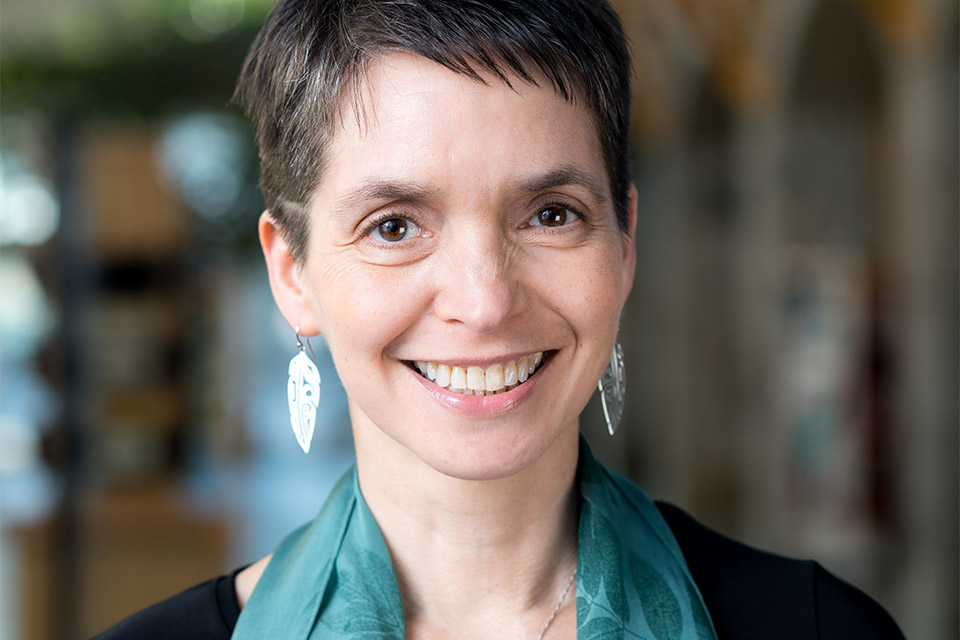 For more than 25 years as a student, educator and researcher, Edōsdi—Judy Thompson has built relationships with Indigenous communities, developed courses and programs to indigenize curriculum, decolonize teaching and provide supports for Indigenous learners. Edōsdi, whose name means "someone who is a teacher" in the Tahltan language, was named a 3M National Teaching Fellow in 2020.
---
Katherine Elvira, Chemistry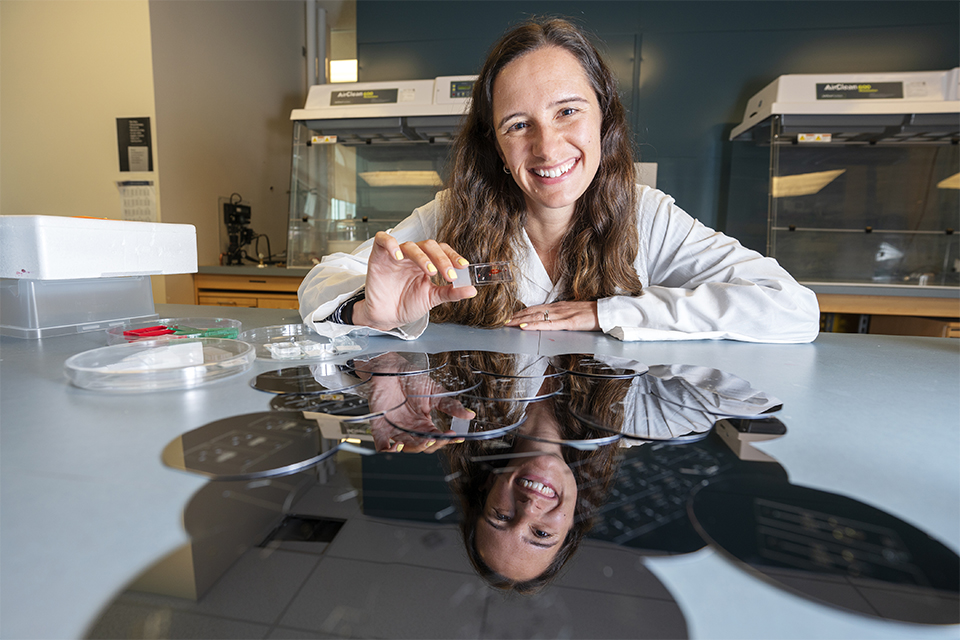 Elvira's "lab on a chip" research creates miniaturized laboratories the size of a postage stamp that could one day transform how scientists test potential drug treatments and diagnose disease. When combined with Elvira's bespoke creation of artificial cells for use in those miniaturized labs, the UVic assistant professor is in search of new discoveries in how new materials and techniques can be applied to health sciences—which led to her selection in 2017 as Canada Research Chair in the area. Elvira is a mentor to  students and health sciences companies.
---
Kelly Richardson, Visual Arts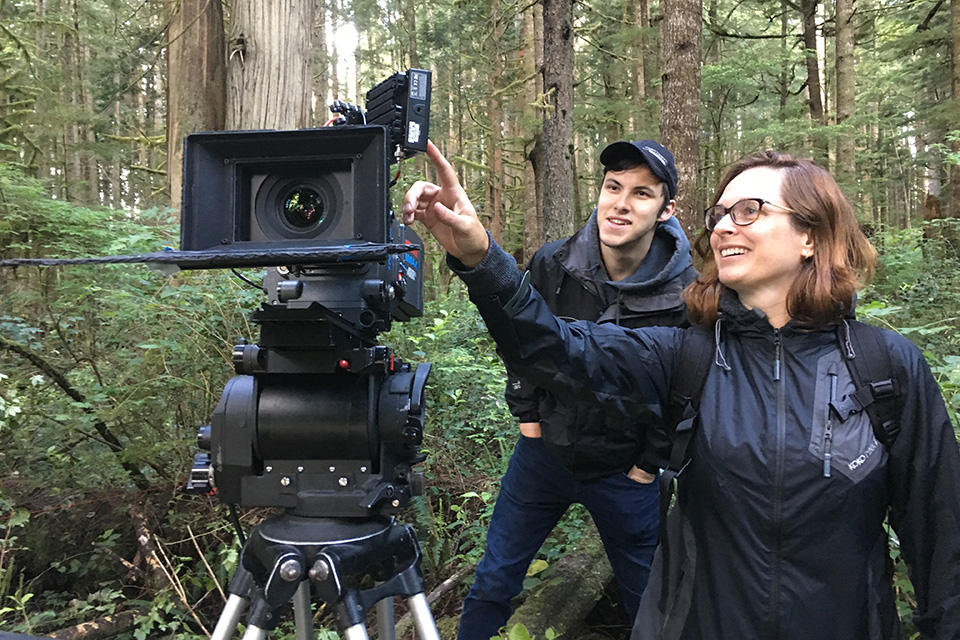 From Emily Carr's paintings to the materials used by Indigenous artists for centuries, Vancouver Island's old-growth forests have a long history of artistic representation. Recently, they have been getting a 21st-century treatment through the digital media creations of Kelly Richardson, associate professor in visual arts. Beyond creating art reflecting our changing world, Richardson is raising awareness around the plight to protect these ancient ecosystems.
---
Suzanne Snizek, Music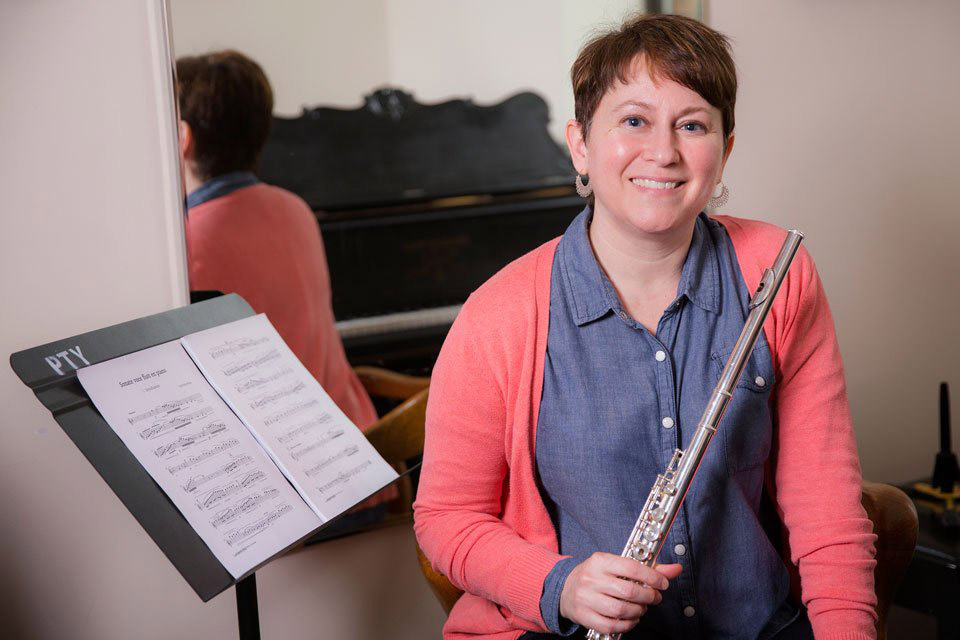 Music scholar Suzanne Snizek's listening ear is attuned to the underrepresentation of women composers in music history. Female composers across the ages—including in our own time—have faced significant barriers and challenges. Snizek's concern is that classical music has been notoriously slow to address many issues related to equity. "Gender, yes, but also ethnicity, race and so many other identities. We have a long way to go to fully address these social aspects." Her 2020 Ideafest session on the topic attracted a standing-room-only audience. "I got the strong sense that people are hungry for change."
---
Stephanie Willerth, Engineering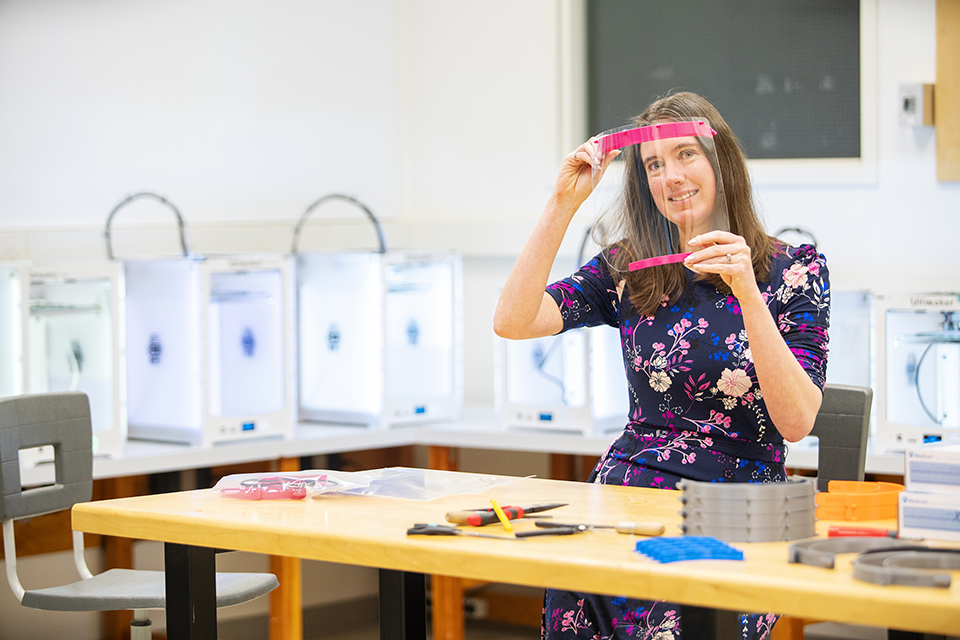 UVic biomedical engineer Stephanie Willerth is an innovation leader, best known for pathbreaking methods of 3D printing human tissue in lab settings—an innovation that could radically streamline many areas of medical research. As Director of the UVic Centre for Biomedical Research, she also knows how to bring industry, community and the university together to solve big problems. In 2018, the centre joined with Island Health and local technology businesses including Starfish Medical to host a health hackathon, finding solutions to problems that confront vulnerable people in the health care system. And in the spring of 2020, she helped coordinate a university-alumni-community response to print, sanitize and deliver PPE to front-line medical staff in Victoria.
Read the story about face shields in UVic News
---
Leigh Joseph, Environmental Studies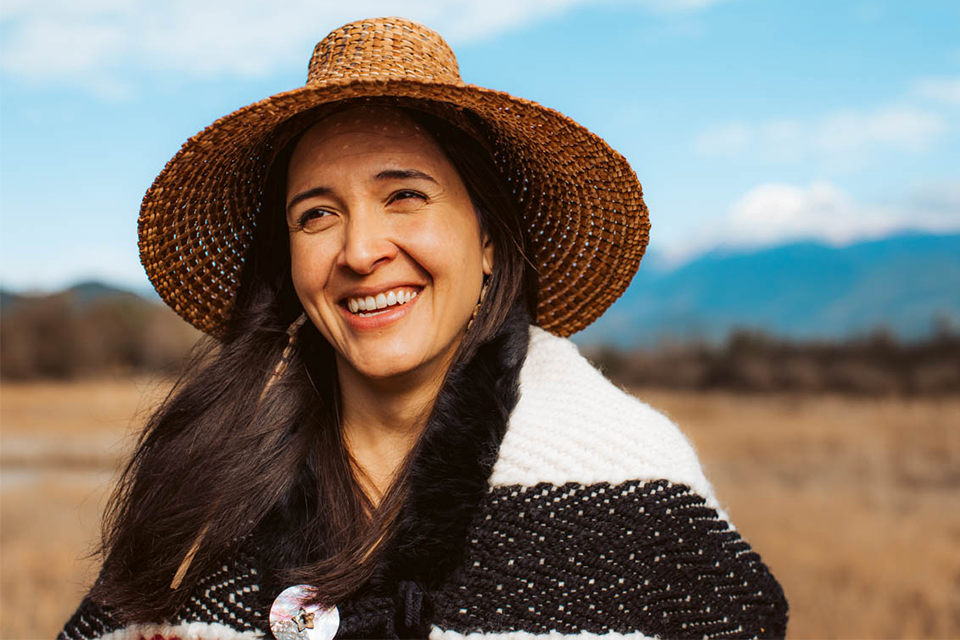 Leigh Joseph understands her environment's ability to invite personal reflection, and sees how plants offer her children a connection to the land and traditional knowledge. Her desire to continue to learn from hands-on experiences with plants—creating teas, tinctures and salves—led to her small business, a skincare line named Sḵwálwen Botanicals. Working on her doctoral research by day and business in the evenings makes for some extremely busy days, but Joseph says the business is another expression of how connecting with the land can sustain us physically, spiritually and emotionally.
---
Sowmya Somanath, Computer Science
To me, International Women's Day is about celebrating women role models and remembering the experiences that had an impact on us, so that we are rejuvenated in our efforts to create an equitable society.
—Somanath
Sowmya Somanath, an assistant professor in UVic's Department of Computer Science, is always looking for engaging ways to teach students online.
Read more about Somanath on the Faculty of Engineering website
Photos
In this story
Keywords: community, gender, administrative, student life, Ocean Networks Canada, environmental studies, sociology, psychology, history, health, Indigenous, chemistry, visual arts, music, computer science
People: Kate Moran, Marie-Ève Tremblay, Sarah Hunt, Cecilia Benoit, Basma Majerbi, Theone Paterson, Brianna Turner, Elizabeth Vibert, Rachel Cleves, Charlotte Loppie, Edōsdi Judy Thompson, Katherine Elvira, Kelly Richardson, Suzanne Snizek, Stephanie Willerth, Leigh Joseph, Sowmya Somanath