UVic in global top 10 for impact
Education, Graduate Studies, Co-op, Social Sciences, Libraries, Law, Continuing Studies, Human and Social Development, Peter B. Gustavson School of Business, Fine Arts, Science, Medical Sciences, Humanities, Engineering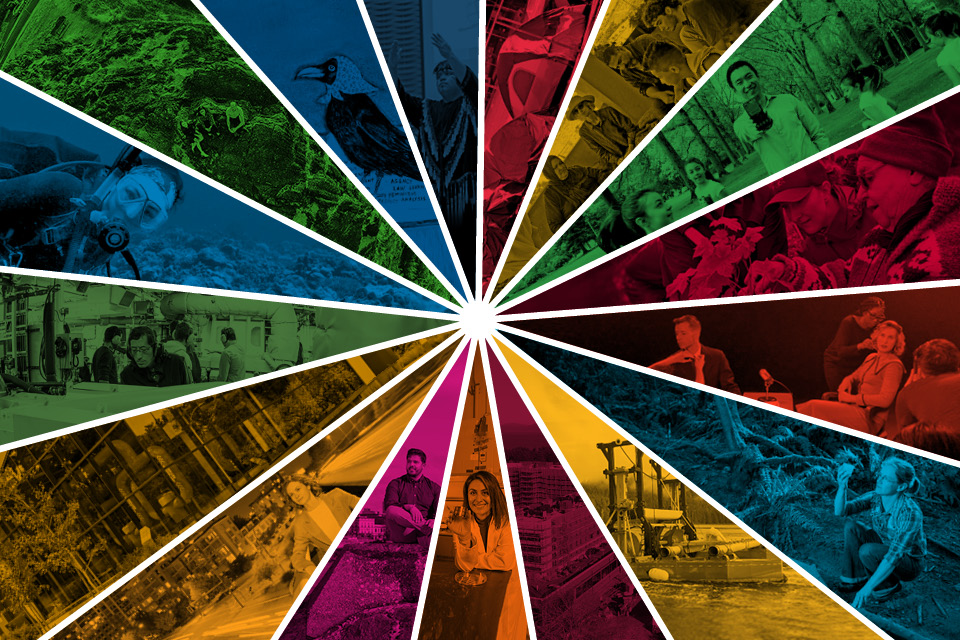 The University of Victoria is in the top 10 among 1,500 universities worldwide in an assessment of how higher education is responding to and acting on United Nations' goals to build a better future for people and the planet.
The 2023 Times Higher Education (THE) Impact Rankings placed UVic ninth in the world and third overall in Canada for how universities scored across all 17 of the United Nations Sustainable Development Goals (SDGs), which are universal calls to action to end poverty, protect the planet, and ensure peace and prosperity.
UVic is first in Canada for climate action—and third globally—in one of the key areas identified by the UN SDGs as requiring urgent action. UVic ranked fourth in the world for sustainable cities and communities.
Among notable UVic commitments are interdisciplinary climate-specific programs and degrees taught by internationally renowned faculty on a campus where sustainability practices are well established, in part of the world where a dedication to a healthy environment underpins partnerships.
As a global leader in environment, social and institutional sustainability, the University of Victoria is a connector. We engage and partner with local and global communities. We identify and find place-based solutions to improve our shared global existence."

—Kevin Hall, UVic's president and vice-chancellor
The annual analysis by THE accentuates UVic's 30-plus year commitment to climate action through its research, stewardship, outreach, teaching and partnerships.
In April, UVic announced it will lead a national research initiative with more than 40 partners that will help Canada reduce greenhouse gas emissions and reach its net-zero goal. Accelerating Community Energy Transformation (ACET) recently received an $83.6-million investment from the Canada First Research Excellence Fund, one of the federal government's top-tier funding programs.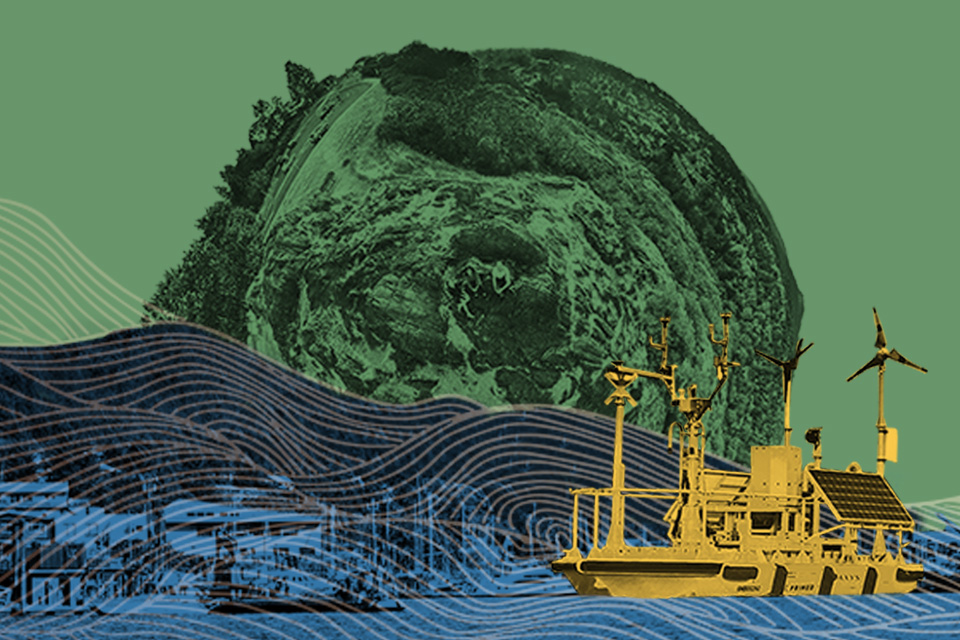 The ACET research initiative reflects the hard work, passion and creativity of the UVic community, says Lisa Kalynchuk, UVic's vice-president research and innovation.
UVic is increasingly recognized as Canada's climate university because of our bold and inclusive approach to addressing the climate emergency. Our interdisciplinary research and training programs are helping to inspire and prepare the next generation of climate leaders to understand and pursue the integrated solutions that are so urgently needed."

—Lisa Kalynchuk, UVic's vice-president, research and innovation
The impact rankings reflect UVic's performance in research and teaching activities, such as the recently announced undergraduate climate science degree and a graduate-level coastal climate solutions leaders program.
Collaborations with partners on campus sustainability initiatives such as improvements to active transportation options make campus more walkable and bikeable for everyone and helps reduce emissions. New construction for student housing and dining meets the most rigorous global building standards for sustainability and energy efficiency. 
Through CIFAL Victoria—one of 10 university-based United Nations-accredited training centres in the world—UVic offers specialized training and connects the global community through knowledge sharing and partnerships that address the UN SDGs.
This year, UVic's top global ranking in making cities and human settlements inclusive, safe, resilient and sustainable reflects important partnerships for place-based solutions, says Emilie de Rosenroll, group chief executive officer of South Island Prosperity Partnership, a public-private partnership in Greater Victoria that works to bolster the region's economic and social prosperity.
"Through its groundbreaking research, its pursuit of innovation and its willingness to take on global-sized challenges like climate change, UVic is an inspiring example of a university driving positive change to make a real difference in the world," says de Rosenroll. 
Read more about the 2023 THE Impact Rankings. 
Read more about the Top universities for climate action 2023.
Learn more about UVic's stories of impact at uvic.ca/IMPACT.
-- 30 --
View a playlist of UVic-produced videos and interviews about ACET.
A media kit containing high-resolution graphic composites is available on Dropbox. 
Photos
Media contacts
Jennifer Kwan (University Communications + Marketing) at uvicnews@uvic.ca
In this story
Keywords: People Place Planet, arts, community, Indigenous, international, sustainability, rankings, climate, environment, health, education, partnerships, Times Higher Education, oceans, funding, biodiversity, SDGs, SDG3, good health and well-being, SDG7, affordable and clean energy, SDG11, sustainable cities and communities, SDG13, climate action, SDG14, life below water, SDG15, life on land, research, science, business, faculty and staff, administrative
People: Kevin Hall, Lisa Kalynchuk