Co-op exchange combines technology and well-being
- Joy Poliquin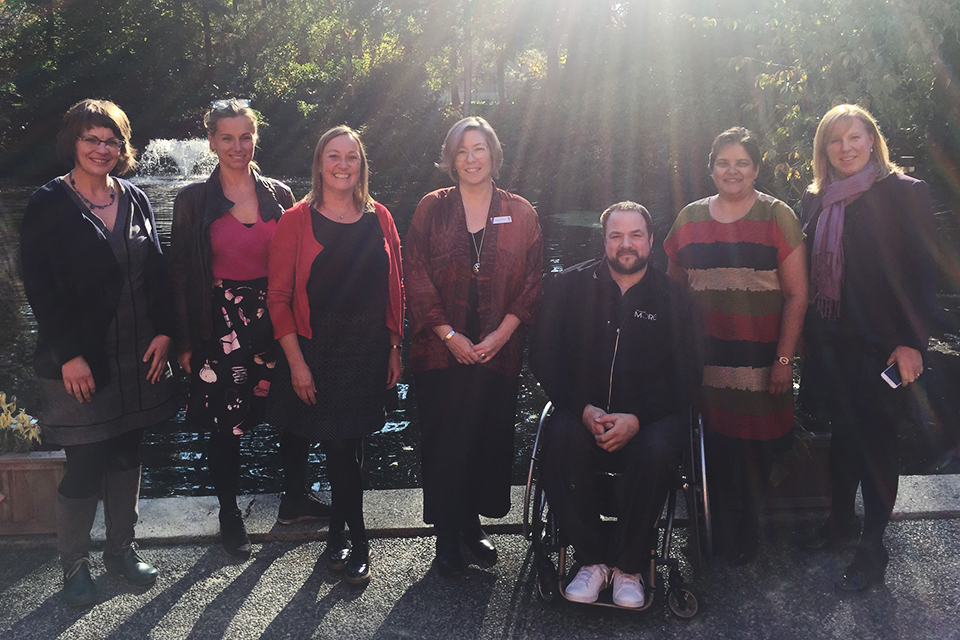 UVic has expanded a partnership with Thomas More University of Applied Sciences in Belgium that provides community-focused, hands-on learning opportunities for students from both institutions.
Now in its second year, the UVic/Thomas More exchange facilitates co-op work terms where students contribute to community-service projects relating to people with diverse abilities and socio-economic statuses. 
About the exchange
To date, two UVic students from the Faculty of Engineering have participated in the exchange, completing co-op work terms in Belgium that integrate applied research, well-being and technology. Two Thomas More students have also completed co-op work terms at UVic's CanAssist.
The exchange in action
Last January, UVic mechanical engineering student Chen Wang worked for Thomas More, where he developed an intelligent sensor that measures heart rate, temperature and more to help people with dementia.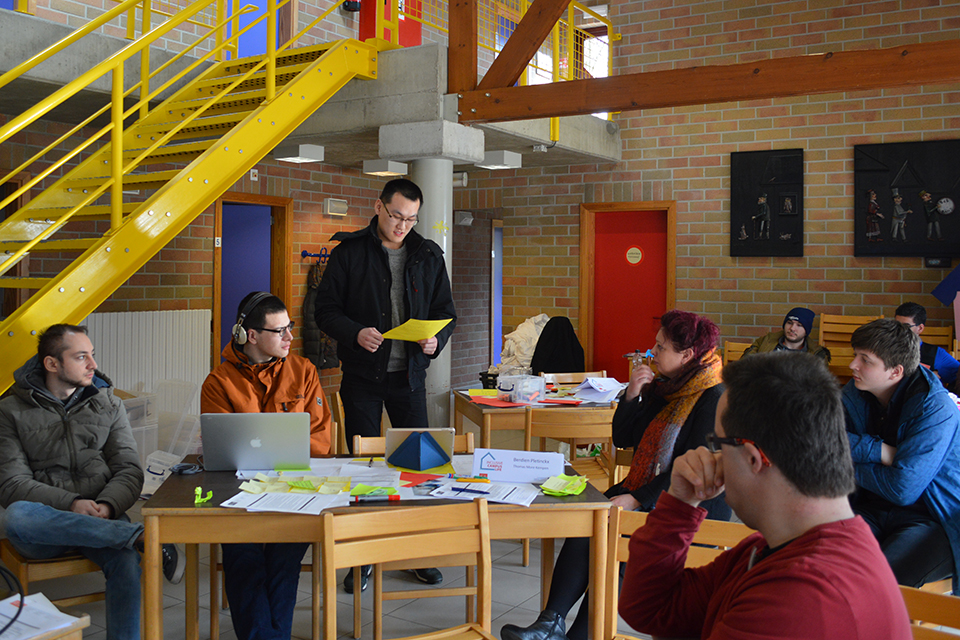 During that same term, Thomas More engineering student Emma Lievens completed a four-month work term with UVic's CanAssist, where she designed a drink-pouring device to help people with Parkinson's disease and researched ideas for a switch-accessible name-stamper for an 11-year old with physical and verbal challenges. Read more about Emma's experiences.
ERASMUS+ funding leads to opportunities for education students
Over the summer, Thomas More was awarded the prestigious ERASMUS+ International Credit Mobility grant, funding that supports international partnership and knowledge mobility. As a result, the UVic exchange has expanded to include students from UVic's School of Exercise Science, Physical and Health Education (EPHE).
Two UVic students per year will complete a four-month work term in Belgium, while two Belgian students per year will complete four-month work terms here in Canada. Students from both institutions will receive a grant of €820 EUR towards travel costs.
Opportunities for staff members
The grant also includes funding to facilitate five-day learning mobility trips for up to three staff members from both institutions to visit the partner institution. ERASMUS+ funding for this exchange program began on June 1, 2018 and will run until July 31, 2020.
This exchange is facilitated by Co-op and Career and supported by the Faculty of Engineering; School of Exercise Science, Physical and Health Education; and CanAssist.
Learn more
Photos
In this story
Keywords: international, co-op, technology, health, Belgium, partnerships, student life, CanAssist, mechanical engineering, dementia, mental health, educational psychology and leadership studies