Dr. Nichole Fairbrother Receives MSFHR HP-I Award for study on perinatal anxiety screening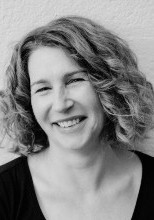 Dr. Nichole Fairbrother (Clinical Associate Professor, Department of Family Practice, University of British Columbia; and Adjunct Associate Professor, Division of Medical Sciences, University of Victoria) has received a Health Professional – Investigator Award from the Michael Smith Foundation for Health Research for a study on perinatal anxiety screening.
Anxiety and anxiety-related disorders affect 20 percent of pregnant and postpartum people. These disorders are associated with significant distress and life interference for sufferers, as well as negative consequences for their offspring. However, perinatal anxiety and related disorders often go unidentified as little to no routine screening is conducted. This is mostly due to the lack of accurate screening tools.
With this award, Dr. Fairbrother will conduct a large-scale study of pregnant and postpartum people to identify one or more accurate and reliable screening tools. This research will provide important information for healthcare providers, policymakers, and other researchers about the most effective approach to perinatal anxiety screening.