Rehearsals for Living author events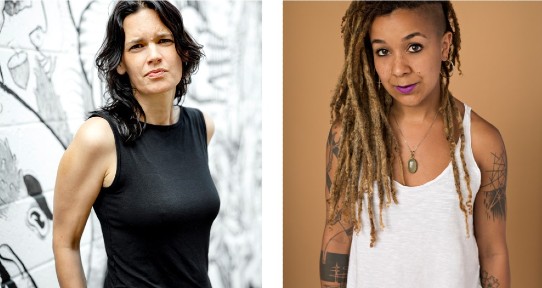 Join us in January for three special events organized around Rehearsals for Living authors Robyn Maynard and Leanne Betasamosake Simpson. Part debate, part dialogue, part lively and detailed familial correspondence between two razor-sharp writers, Rehearsals for Living is a national bestseller and finalist for the Governor General's Literary Award for non-fiction.
Register for an online Lansdowne lecture with the authors on Monday, Jan. 23, from 12 to 1.30 pm. Free and open to the public, the lecture is co-hosted by Social Work, Indigenous Governance, and the Centre for Indigenous Research and Community-Led Engagement (CIRCLE).
Tell graduate students to register for Commune: Researching, Organizing, and Dreaming New Worlds, A SAGE Workshop for UVic BIPOC Graduate Students, hosted by CIRCLE on Jan. 24 at 11.30 am.
It's back! The popular HSD Reads book club is making a return for faculty, instructors and staff. Join us on Jan. 16, from noon to 1.30 pm. Acting Dean Jennifer White will be facilitating the discussion for HSD faculty and staff. Email hsdrecept@uvic.ca to register.