Digitization and enrichment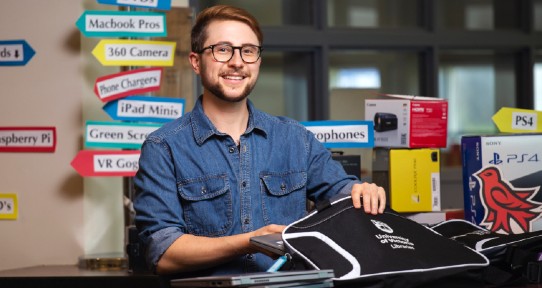 Two cornerstones of donor support for UVic Libraries proved essential in bolstering a pandemic response plan
Throughout the years, donors to the Digital Initiatives Fund and the Library Enrichment Fund have strengthened UVic Libraries' ability to meet the constantly evolving needs of the academic environment. The COVID-19 pandemic caused a sudden and intense shift in these needs. Support from donors swelled in response, helping UVic Libraries maintain its vital support role for students, faculty and community members.
Suddenly users needed enhanced access to quality digital material quickly and efficiently. Drawing on the two funds, UVic Libraries increased its digitization capacity, greatly increased access to eBook content through license agreements and added more streaming content. This expansion of access to online resources ensured students and researchers continued to have exceptional and adaptive learning experiences, whether remotely or in-person. Donors also subsidized the creation of Open Education Resource (OER) textbooks—which students can freely download and print—giving equitable access to course materials for all students.
In addition, UVic Libraries used donor funding to expand the mail-out service of print resources to graduate students across Canada. Amarens Matthiesen, a third-year PhD candidate in the School of Child and Youth Care who is currently writing her dissertation in Calgary, has been using the mail-out service to access textbooks that are not available for online viewing.
"This service is so important to me now. Without it, I would have had to spend a lot of money buying textbooks from other sources. I am very grateful for the efficient services that the library can provide during COVID and I will undoubtedly continue to use these services until I complete my degree." - Amarens Matthiesen
Although many open-access projects and the mail-out service were already underway, the pandemic increased urgency and demand. "COVID-19 has highlighted the inequities that can exist between students, not only with access to technologies, but also with affordability of resources," says Lisa Petrachenko, Associate University Librarian, Collections and Open Scholarship.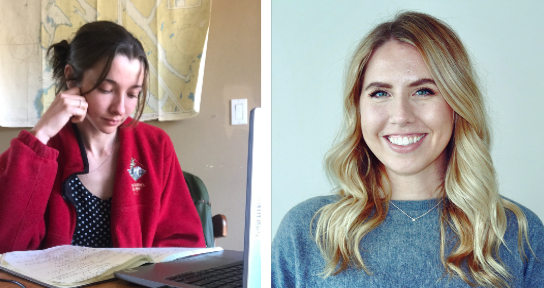 Hardware for loan
The library also used donor funding to purchase 70 laptops to loan out for periods of up to two weeks. This extended service has been well used by students in a variety of situations. Serena Tang renews her laptop loan every two weeks to work on assignments and school projects. The fourth-year electrical engineering student found access and usability of the desktops in the engineering labs was limited due to COVID-19 restrictions and her old laptop was unable to process quickly enough for her heavy course load—especially during online midterm exams.
"The loan service helps a lot," she says. "It eased my financial pressure of having to purchase a new device, as well as the psychological pressure of seeing my work wasn't being processed fast enough."
After going through multiple laptop troubles in 2020, Andrea Janse van Rensburg, a fourth-year student majoring in geography, relied on laptop loans from the library throughout the spring semester.
"This service has allowed me to be mobile while doing school, volunteering online and applying for jobs and scholarships. It has also saved me significant financial stress, and has given me a safe place to store my work and data even when I work from home. It's been an absolute life-saver for me." - Andrea Janse van Rensburg
The heart of learning and research
"UVic Libraries has always been at the heart of learning and research at UVic, with in-person and virtual visits numbering in the millions each year," says Jonathan Bengtson, University Librarian. "This year, even as the footfall reduced to a trickle, overall user-demand increased." These two funds, which receive consistent, generous support, allowed UVic Libraries to expand services to meet rapidly emerging needs, adapt programs, shift resources and remain integral to its many users' academic or personal successes.