Frank Hori Awards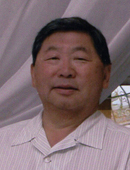 Frank Hiroshi Hori
February 2, 1927 - April 15, 2011
Frank was born in Vancouver, British Columbia, to Haruye and Zenya Hori, originally from Shiga-ken, Japan. They were merchants of Japanese goods on Powell Street, at the centre of the city's Nikkei (Japanese) community. Frank and his seven siblings grew up in a home filled with love, warmth, and the camaraderie of family and many Japanese friends.
During the war, the Hori family was sent to the Slocan Internment Camp (Bay Farm) for a two-year period, where Frank attended a makeshift school. Eventually the family relocated to Regina, where he attended Regina College before moving to Montreal. He attended McGill University from 1951 to 1954, studying business and accounting.
Frank always remembered the funding support provided by his siblings towards his post-secondary studies.
Frank launched his 30-year career with Premium Forest Products, a Toronto-based door manufacturer, which was renamed Premdor Inc. when Frank and partners purchased the company. In 1986, Frank was instrumental in leading the company to public ownership with eventual international opportunities. He retired as Executive Vice-President and CFO of Premdor Inc. and as Vice-Chairman and Director of its subsidiary, Masonite International.
Frank was a highly proficient individual with a stellar acumen for business.
During his retirement, Frank acquired various real estate properties and became a world traveller and a philanthropist with a deep passion for his cultural roots and heritage.
In 1999, Frank established The Frank H. Hori Charitable Foundation to promote charitable endeavours in general but mainly those aligned with his philanthropic ideals for Japanese culture: a caring society; post-secondary learning; and the honouring of meritorious Canadians of Japanese ancestry for their contributions to Canada.