UVic Endowments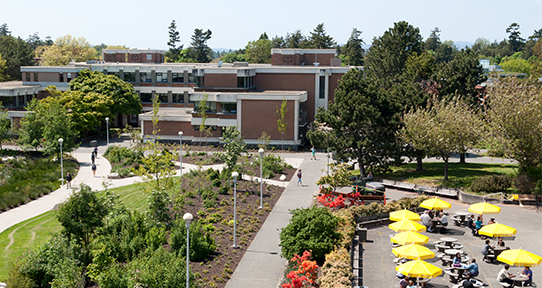 As a result of generous contributions from individuals, corporations, foundations and the BC government, the University Of Victoria has the support of over 1300 endowment funds.
In 2018/19 over $15.6 million was budgeted to be disbursed from endowments as per the following graph.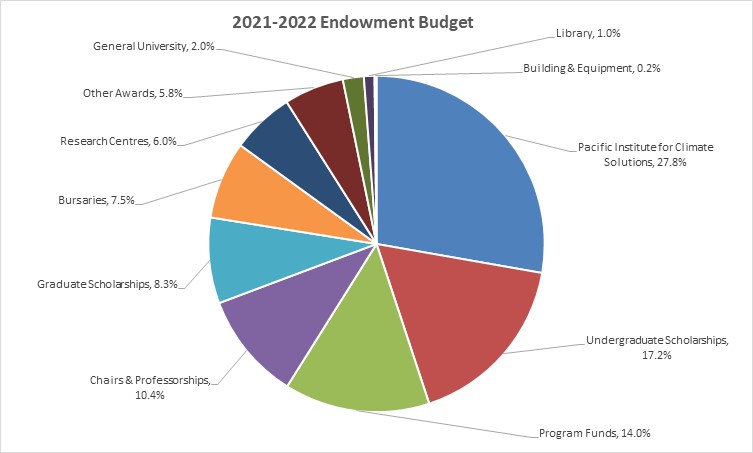 What's new?
In 2017 UVic moved forward with an Endowment System project that transitioned from administrating endowments with excel to integrating endowments information in existing information systems (i.e. Banner, FAST and Raiser's Edge). This will allow UVic to leverage existing financial and reporting systems. Thank-you for your help and patience through this process. Please see below for Endowment System FAQs.

 Endowment FAQs
If the endowment supports a unique specific purpose fund and there are no other sources of revenue,
please send a request to finadmin@uvic.ca then close
the current 4XXXX fund and begin using the new 8XXXX fund.
Please keep the current 4XXXX fund(s) open and use internal charges to move revenue to 4XXXX fund(s). The internal charge entries need to be prepared at least twice a year, December and March. The Sample journal entry is as follows:
Dr. 8XXXX-5XXXX-9203
Cr. 4XXXX-5XXXX-5909
The balance of the 8XXXX fund represents the unspent portion of the endowment and is reported externally to donors. Revenue can only be transferred for eligible expenses incurred in the 4XXXX fund.
No. 8XXXX funds are created to track endowment revenues and expenses only, so the fund surplus represents the status of endowment spending fund (i.e. what is available to spend).
Other revenues may include top-up donations which are gifts made directly to the spending account.
Only expenses that meet the terms of reference of your endowment fund are eligible to be recorded in 8XXXX funds.
A custom FAST report will be made available to provide terms of reference for your endowment funds in the near future.
Total Revenues Less Expenses and Transfers in Project to Date Report is the fund balance of 8XXXX fund. In this example, you have $3,200 surplus in this fund.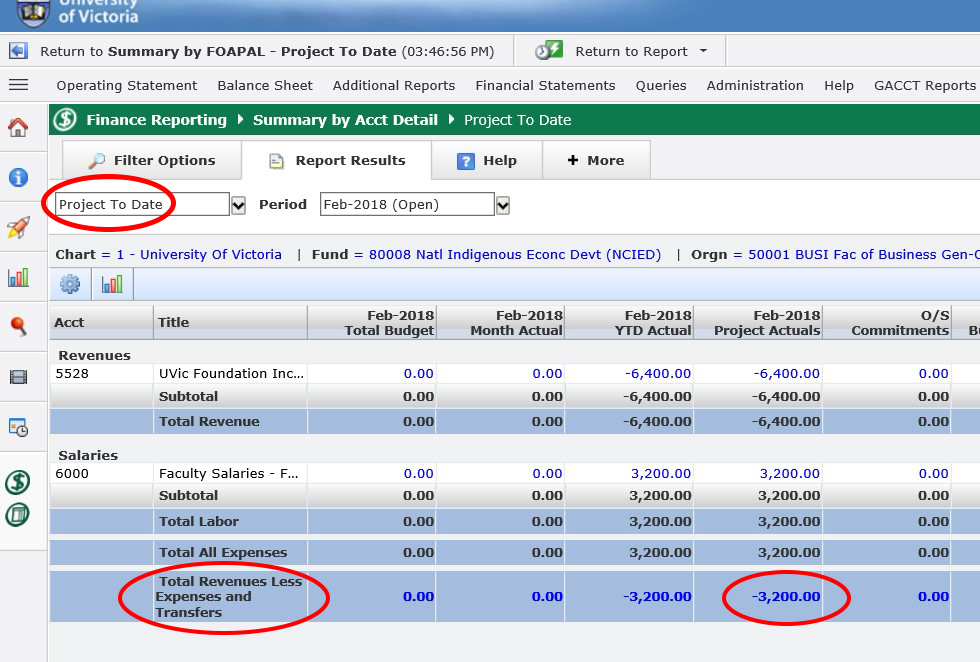 Please log into FAST Finance Reporting.
1. Choose -> Additional Reports ->  Active Fund Codes with Fin Mgr.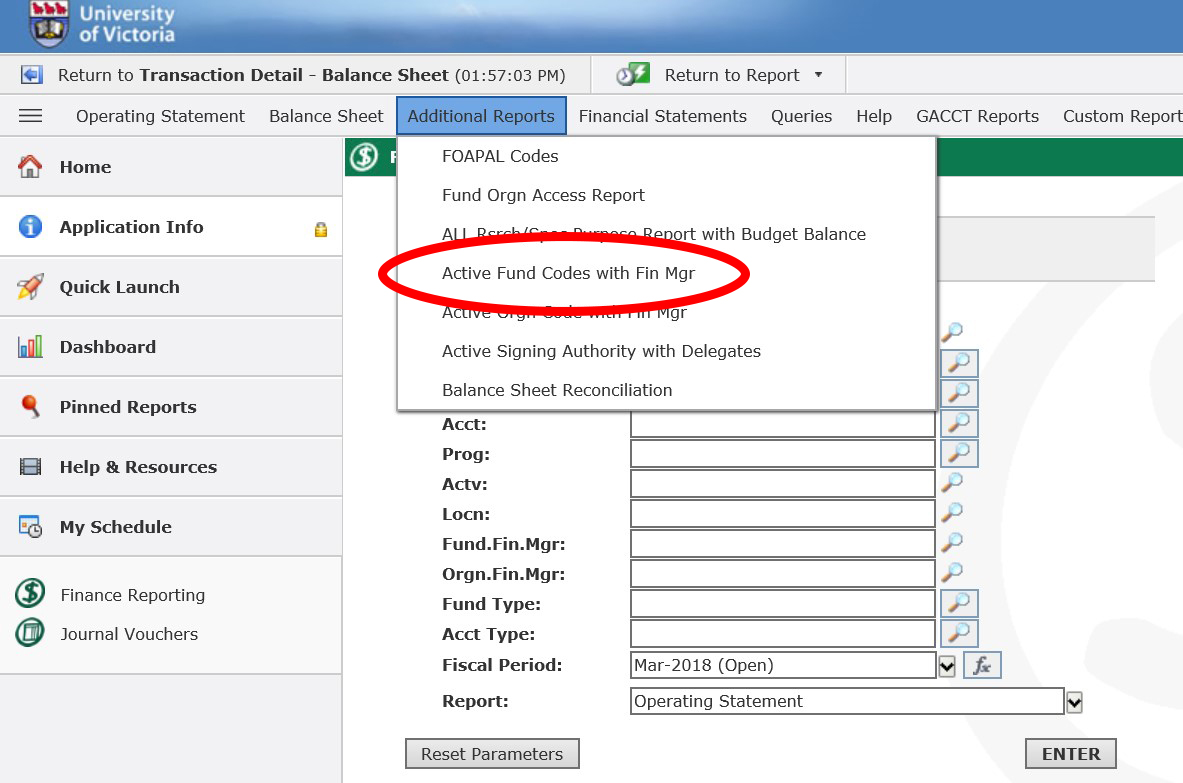 2. Under Filter Options
a. Select Chart 1
b. Enter "800" for Fund, and;
c. Execute report

This report will list all spending funds for which you have viewing access. The report lists each spending fund's Financial Manager and default organization number.
The endowment principal value is tracked in a separate chart of accounts, Chart 2 – UVic Foundation.
Further information on endowment reporting training (Chart 2) will be emailed later this year.