Budget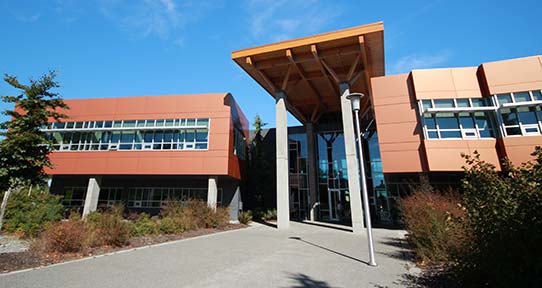 The Budget Office
Operating Budget Model Review
In the President's campus conversation report, the president states that, "I will work with the vice-presidents and the university leadership to look at our budget model to determine whether changes can and should be made to enhance transparency, to ensure that the right incentives are in place, and to minimize unintended negative consequences."
 
Through discussions with the Integrated Planning Committee and with the President, it has been agreed that this review will not include a wholesale change to the budget process but an examination as to how the current process could be modified to:
 
-       Better inform decision making;
-       Provide better oversight and stewardship of resources;
-       Increase transparency;
-       Help ensure long term financial sustainability
-       Ensure appropriate incentives; and
-       Be simple and understandable.
 
To this end over the spring of 2016 we will be consulting with campus leaders through individual and group meetings to get their feedback on a number of budget process questions.
 
The attached backgrounder provides information on our current budget process.
 
In you would like to provide input into this review process please provide answers to the questions outlined in the budget process review questionnaire document and email it to budgdept@uvic.ca
Budget Office
The purpose of the budget office is to forecast, develop and manage the university's operating budget as well as to provide information and advice to deans, directors and departments for making informed decisions on the management of their funds. The budget office is dedicated to being an accessible resource to the university's ever-changing environment through technical and administrative support.
The budget office is located on the second floor of the Michael Williams Building, Room A212.
To contact the Budget Office, email:  budgdept@uvic.ca 
To see the departments and people who report directly to the associate vice-president finance and operations, please see the organization chart.
Kathleen Sobie
Director of Budgets
250-721-6676
kathleensobie@uvic.ca
Tanya Morris
Manager, Budget Systems & Projects
Contact for: Costing information, base and non-recurring operating budget and general budget issues
250-472-4405
tanyal@uvic.ca
Mundeep Grewall
Manager, Budget Operations
Contact for: Costing information, base and non-recurring operating budget and general budget issues
250-721-7027
mgrewall@uvic.ca
Gabe Ho
Budget Associate
Contact for: Base and non-recurring operating budget, current positions, maternity or sick leave recoveries, sessional budget transfers and staff requisitions
250-472-5847
gabeho@uvic.ca
Karli Ross
Budget Project Analyst 
karli@uvic.ca
Financial Services
| | | |
| --- | --- | --- |
| Financial Services (FINS) | | |
Contact:
Financial Services
MWB
B115
3800 Finnerty Road (Adjacent to Parking Lot 4)
Victoria, BC
V8P5C2
Canada
Financial Services
University of Victoria
PO Box 3040
Victoria, BC
V8W3N7
Canada