Visit to China explores renewal of existing agreement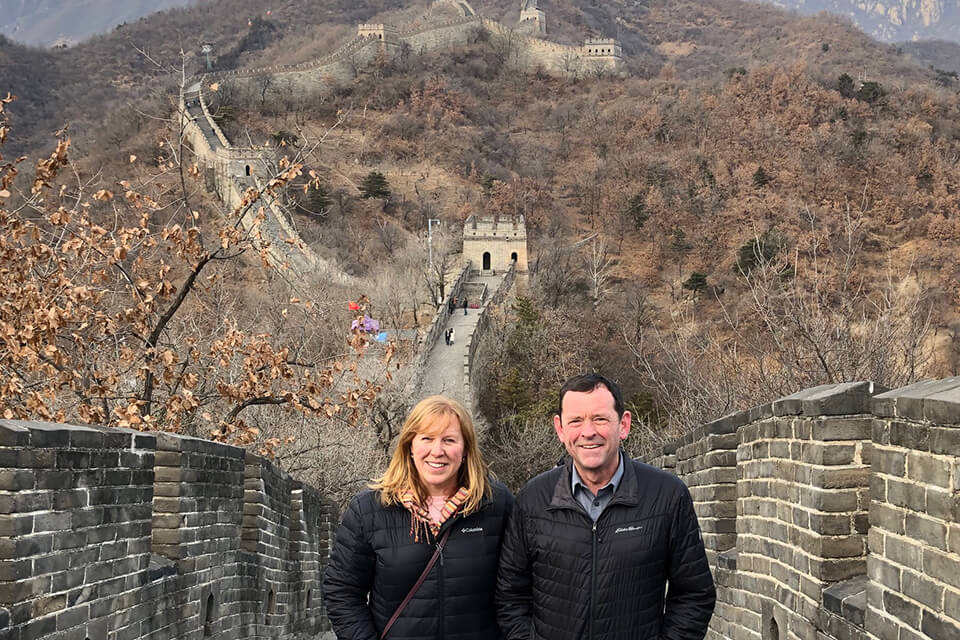 Canada, due in large part to the reputation of Canadian higher education, is considered a very attractive country for students from China. UVic continues to strengthen its global commitments in an era of complex geopolitics by exploring international collaborations around the world.
In mid-December 2018, UVic President Jamie Cassels and Carolyn Russell, UVic's director of student recruitment and global engagement, visited Beijing to further explore the renewal of the university's agreement of cooperation with the China Scholarship Council (CSC).
Advancing the UVic connection
The CSC, a government agency in China that awards student scholarships for doctoral and postdoctoral studies abroad, has been a UVic partner institution since 2007.
The UVic visit focused on renewing UVic's agreement of cooperation with the CSC and advancing institutional partnerships and connections with Chinese faculty, researchers and institutions.
While in Beijing, Cassels signed a Memorandum of Understanding and a student exchange agreement with Beihang University.
Our university's relationship with the Chinese university is primarily focused on student mobility and research partnerships.
Areas of particular opportunity for collaboration include: aerospace; information technology; material science; and economics.
Cassels and Russell then visited the Great Wall before flying home to Canada.
Russell is now working with colleagues at UVic to determine a recruitment plan for China that focuses on attracting Chinese PhD students to UVic.
Nearly 130,000 in 2018
In 2018, the CSC supported 126,000 Chinese students, faculty and researchers in overseas educational experiences. The CSC also holds 300 MOUs with institutions around the world.
The US is the top destination for CSC students, followed by the UK and Canada.
More about internationalization and global engagement
Photos
In this story