UVic one of Canada's greenest employers for 2019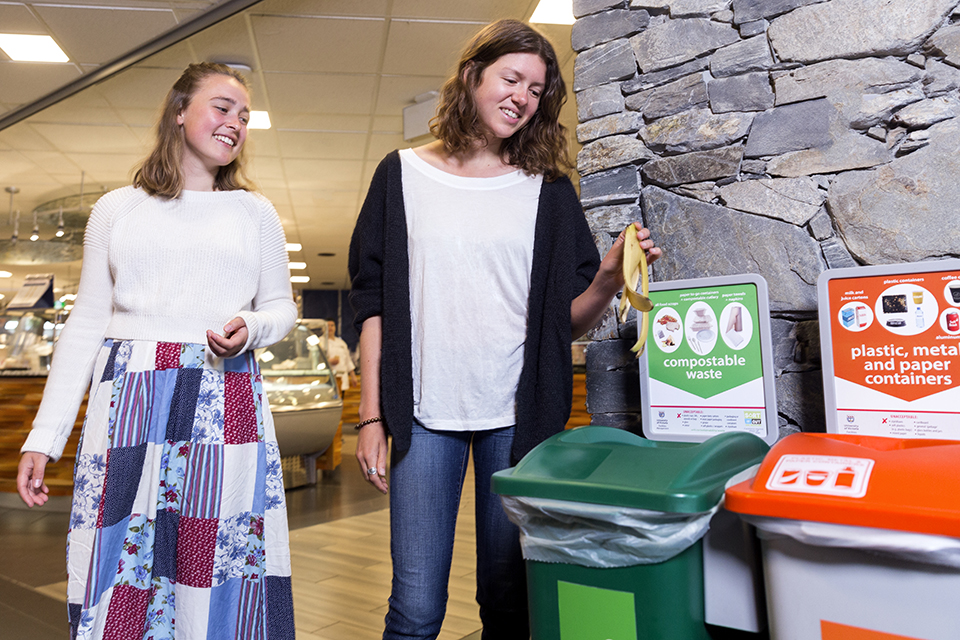 For the third year in a row, the University of Victoria has been included in the list of Canada's 100 Greenest Employers. The national awards recognize an elite group of Canadian employers that lead the nation in creating a culture of environmental awareness and action.
"Were delighted that UVic has been recognized once again for its leadership as a green employer," says Mike Wilson, director of campus planning and sustainability. "Across our operations and engagement, we are continually looking for ways to save energy, reduce greenhouse gas emissions, encourage active transportation, and reduce waste. We're also committed to the highest sustainability standards for campus development and operations."
Sustainable initiatives that support UVic's selection in the Canada's 100 Greenest Employers list include:
Construction of a District Energy Plant that will be operational by summer 2019, and is expected to reduce campus energy consumption by at least 10 per cent.
Development of a new Campus Cycling Plan, which promotes key strategies for improving safety and convenience for cycling on campus, while also considering pedestrian safety.
A Campus Community Garden that offers 90 plots for students, staff and faculty and includes a new bee apiary.
The university's Staff Sustainability Network, which empowers staff members to gain leadership skills and collaborate with like-minded colleagues to develop sustainability campaigns on campus.


UVic's Campus Bike Centre, which offers secure bike parking for 230 bikes, a bike kitchen and gear lockers, as well as space for the free SPOKES bike repair and loan program.


Work toward becoming a "zero waste" campus, including extensive recycling and composting programs, water conservation initiatives, and a formal move-out program for offices and students in residence.
Significant sustainability initiatives getting underway during 2019 include: the construction of two new student housing and dining buildings, which will target Passive House and LEED Gold construction standards while adding 621 new residence spaces for students living on campus; and the renewal of the university's Sustainability Action Plan, which guides how sustainability is incorporated into all aspects of the university's operations.
Learn about more sustainability initiatives through UVic's Office of Campus Planning and Sustainability.
Canada's Greenest Employers competition, now in its 12th year, is organized by the Canada's Top 100 Employers project.
Photos
In this story