Fall 2019 Convocation
- University of Victoria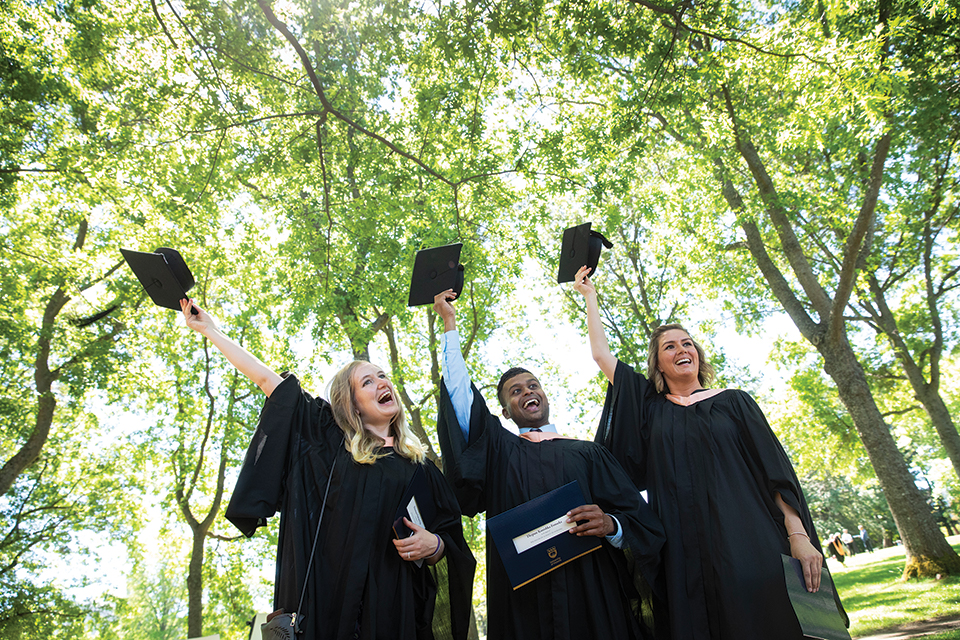 UVic students and their families and friends gathered on campus through November to celebrate the achievement of an academic milestone. During Fall Convocation from Nov. 12-13, ceremonies will confer 1,459 degrees, diplomas and certificates.
Convocation ceremonies are webcast live and available for six weeks following Convocation. View the schedule.
Featured convocation stories
Thriving on fast pace of changing technology — 

Brianna Carrels, BEng Biomedical Engineering

Getting the full flavour of international business — Avasta Farboud, BCom 
Oceanography propels grad around the globe — Wylee Fitz-Gerald, BSc Honours Earth and Ocean Sciences 
Passion for learning, curating and decolonizing — 

Melissa Granley, BFA Art History and Visual Studies

Striving for an equitable world — Claire Horwood, BA Gender Studies
Learning comes full circle for counsellor — Scott Kouri, 

PhD School of Child and Youth Care

A librarian's truth-telling journey — Pia Russell, MA history
Nourishing community, feeding change — Jessica Schellenberg, BA Environmental Studies and Political Science, minor in Education.
Honorary degree recipients
Honorary degrees—the university's highest academic honour—will be presented to two exceptional individuals during the Fall Convocation ceremonies:
Kimahli Powell, Honorary Doctor of Laws (LLD)
Martine Rothblatt, Honorary Doctor of Laws (LLD)
Photos
In this story
Keywords: convocation, graduate, alumni
Publication: The Ring