Striving for an equitable world
- Stephanie Harrington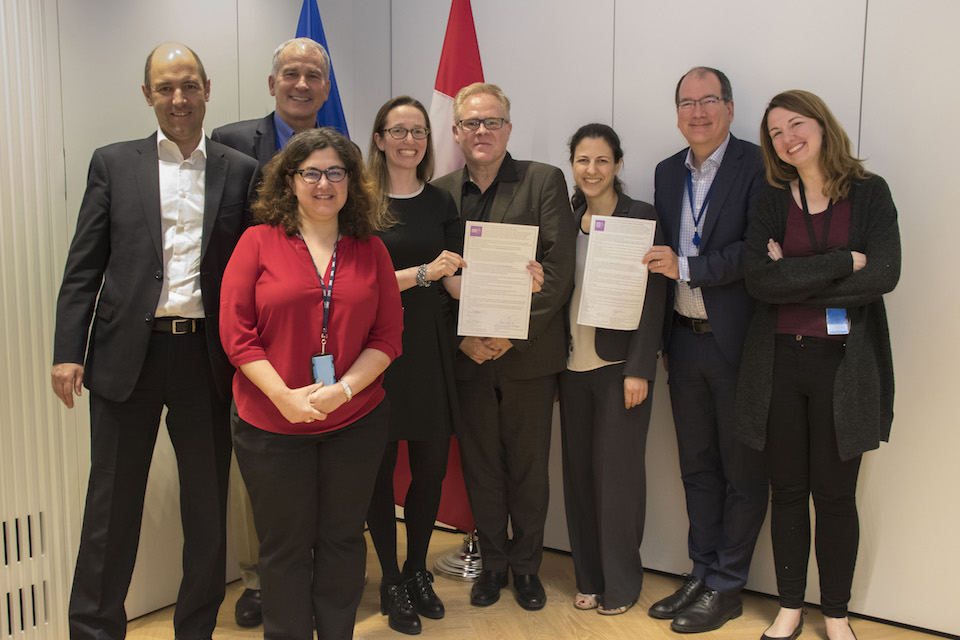 Claire Horwood has learned to question the world around her—and she refuses to accept the status quo.
When working with asylum seekers and refugees in Malaysia as part of an internship through the Centre for Asia-Pacific Initiatives, she saw first-hand how poor policies affected the lives of vulnerable people.
"It felt like despite being the last remaining source of hope for many of our beneficiaries, we were unable to help everyone due to being overly reliant on tenuous government funding," she said.
The gender studies student already had an understanding of how categories such as gender, race, sexuality and class affected one's place in the world. Horwood realized she could do more good by developing the policies that affected vulnerable groups in the first place.
Co-ops launches exciting career
She applied to co-operative education positions to gain experience writing policy and to test-drive a career in international development and relations. Horwood worked five semesters in various roles with the Department of National Defence and Global Affairs Canada. At her latter role, she contributed to the feminist international assistance policy, which outlined Canada's strategy to promote gender equality and to empower women and girls globally.
As a gender studies major, I find myself well-placed to take a diversity and inclusion lens to all of the work that I do.
—Gender studies graduate Claire Horwood
The EU's gender pledge
This past summer, she had the opportunity to travel to Brussels, Belgium, to work as an intern in the political section at the Mission of Canada to the EU, a government mission that represents Canada to the European Union.
"It was a hugely transformative role for me," she says. "I was keenly interested in the Brussels posting because I speak French and wanted to glean more insight into how the unique, supranational political structure of the European Union works."
One of her greatest accomplishments there was to lead the development of a gender pledge, a commitment that identifies and addresses gender imbalances. The Mission to the EU implemented the gender pledge across all sectors, and Horwood says it will remain part of the mission's programming going forward.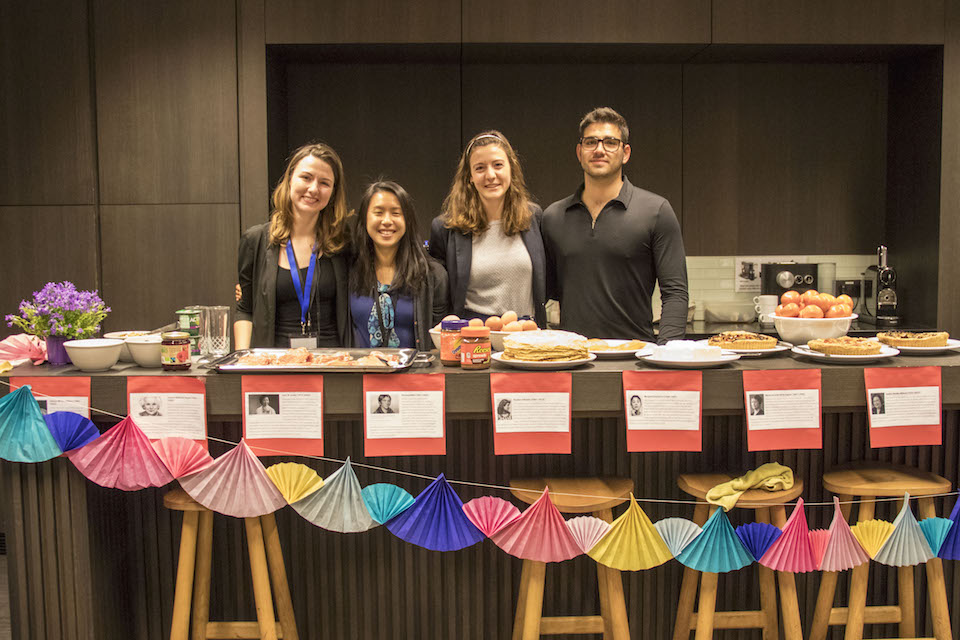 Finding your place in the world
Horwood credits her studies with academics, such as UVic professor Annalee Lepp, for challenging her to think critically.
"She persistently asked me to question my beliefs and helped to guide me towards a better understanding of the world around me, and my place in it," Horwood says.
Raised in the small French town of Beaumont, south of Edmonton, Horwood's path into international work has been circuitous. She worked for four years as an occupational health and safety officer at a sandblasting and painting company before travelling to Australia for a year.
When she returned, Horwood enrolled in a three-year environmental technology diploma at Camosun College. During her time there, Horwood became interested in student politics and was elected sustainability director for the student society. Her interest in social justice was piqued after taking part in several Canadian Federation of Students-BC meetings.
Advocating for what's right
Through gender studies, Horwood was able to examine her position of privilege, a process she found uncomfortable at times, as well as consider the ways society had oppressed her as a woman. The result: a commitment to advocate for what's right, instead of what's best for her—a principle Horwood hopes to keep exploring in a master's degree in international relations.
Her ultimate goal is to work towards an equitable world for everyone. Horwood harks back to the refugees and asylum seekers she first worked with in Malaysia.
"It's why I'd like to continue in this line of work," she says, "to make sure that the voices and needs of vulnerable populations are holistically addressed to ensure that nobody gets left behind."
Photos
In this story
Keywords: convocation, graduation, graduate, alumni, gender, diversity, Centre for Asia-Pacific Initiatives, international, study abroad
People: Claire Horwood, Annalee Lepp
Publication: The Ring