Record number of UVic students awarded international scholarship for study abroad
- Heike Edam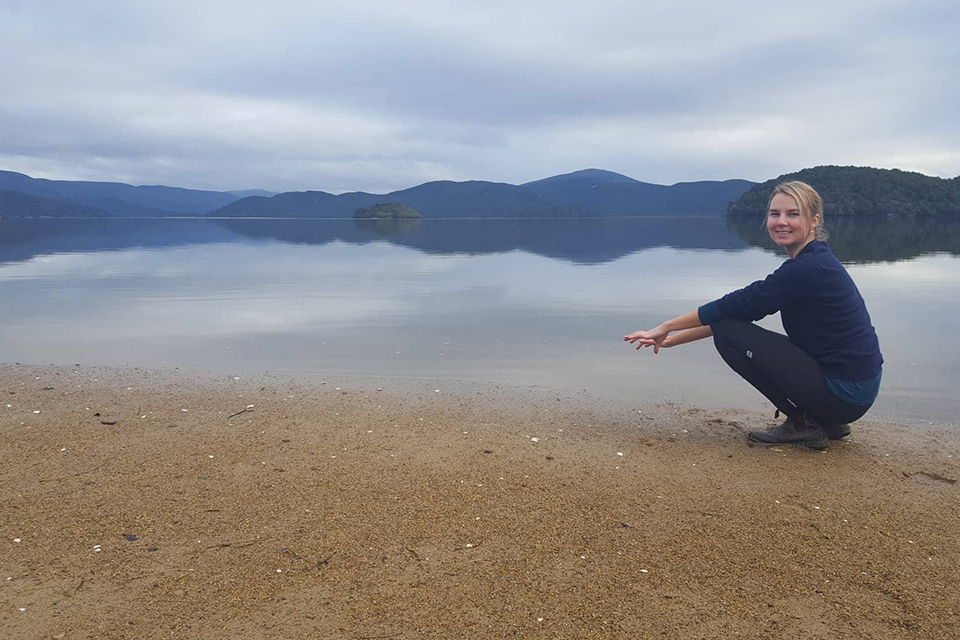 The Irving K. Barber BC Scholarship Society, with support from the Victoria Foundation, delivers a series of scholarship and award programs that support BC students attending public post-secondary institutions both throughout the province and outside the country. In 2018, 10 UVic students were awarded 33 per cent of the Premier's International Scholarships—more than any other BC institution this year—valued at $6,000 to $10,000 each.
International funding from BC scholarship society
The society, created in 2004 and named after philanthropist Irving K. Barber, has awarded more than $14 million to over 5,000 students.
The Premier's International Scholarships are awarded to students demonstrating exceptional academic achievement and community service. The Premier's awards are part of the larger One World international scholarship program launched a decade ago by the society, which has awarded over $4 million for the international scholarships since 2008.
These awards are funded from a $15 million endowment fund established by the Province of BC for international education, with the Ministry of Advanced Education providing an additional $2 million in 2012 as part of BC's International Education Strategy.
In addition to the Premier's Scholarships, One World Scholarships of $1,000 to $3,500 are available throughout the year for students attending BC public post-secondary institutions.
Chances of a lifetime
"Studying abroad is the chance of a lifetime," said Premier John Horgan when he announced the 2017 recipients of the Premier's scholarships. "It enriches the lives of students as well, as deepens the understanding of world around us."
UVic economics student Maxwell Nicholson received one of the 2017 awards for his exchange to Singapore. He says the experience "was a perfect mix of adventure and personal development." Inspired by his experiences abroad, Maxwell has continued to seek out innovative solutions which have a positive impact on his environment and was named a 2018 3M National Student Fellow for his contributions to the use of open textbooks.
Spending a semester abroad was one of the best decisions I made during my degree. From competing in hackathons in Hong Kong to surfing the reefs of Bali, my exchange was a perfect mix of adventure and personal development. Most notable were the people I met—lifelong friends from around the world who continue to inspire me. All this was made possible for me because of the Premier's International Scholarship. If you are on the fence about exchange, absolutely do it.
—UVic economics student Maxwell Nicholson
Carly Aasen's adventure abroad is still in motion. The graduate of UVic's Master's of Social Work program received the Premier's award in 2017 for her final practicum in New Zealand. "Somehow, those four months turned into fourteen and counting, and I still call Wellington home while working in this field."
I learned a lot about social work practices and policies in New Zealand. As a result, I hoped to complete my final practicum in Aotearoa and the Premier's International Scholarship made that possible. I arrived in Wellington/Te Whanga-nui-a-Tara in April 2017 and began my practicum with a nonprofit working with social workers in schools. As I continue to explore this incredible country, I am grateful for the financial assistance I received to get me here in the first place; 'kia ora' and thank you to all of those who made it possible.
—UVic social work graduate student Carly Aasen
$80,000 for UVic students this year
This year, the Irving K. Barber BC Scholarship Society awarded a total of $200,000 in scholarships—and $80,000 went to UVic students. Award recipients will be studying at UVic's partner institutions and completing co-op terms or internship programs in 10 different countries and institutions around the world. They come from the Faculties of Science, Engineering, Social Sciences, Humanities and Education, as well as the Peter B. Gustavson School of Business.
UVic Premier's International Scholarships recipients for 2018 are:
Nicole Bracewell, Recreation and Health Education (to Tanzania)
Daphne Lewarne, Chemistry (to Belgium)
Chloe Farr, Linguistics (to Ghana)
Benjamin Klammer, Mechanical Engineering (to France)
Catherine Musgrave, Business (to Germany)
Mikaela Chia, Biology and Psychology (to India)
Moira Louw, Political Science (to Netherlands)
Tara Styan, Biomedical Engineering (to Brazil)
Dayna Clarke, Biochemistry (to the UK)
Alexandra King, Geography and Hispanic Studies (to Spain)
Find out more
In addition to the Premier's scholarships, the One World Scholarships through UVic's Student International Activities Fund are available throughout the year.
For more info about funding, contact world@uvic.ca or visit the links below.
Photos
In this story
Keywords: international, award, funding, student life