David Strong lobby gets a facelift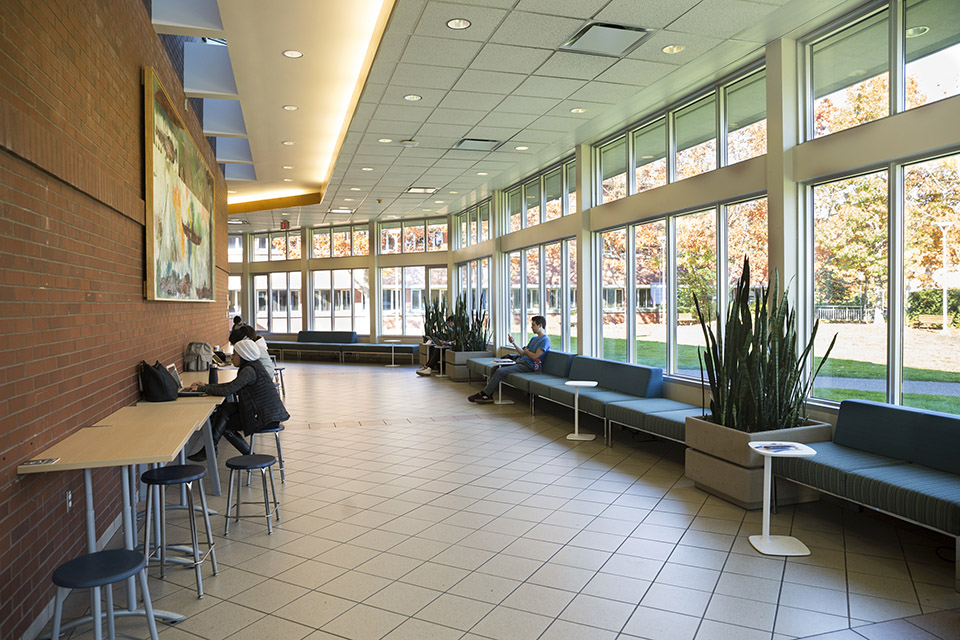 Take a walk through the David Strong Building, and you'll notice that the lobby area feels bigger and brighter. The common space has recently been refreshed with modern seating and a bank of work benches that provide easy access to power, all thanks to the university's surplus furniture program. The new Canadian-made furnishings were installed in June. The previous furniture, which was showing wear and tear, will be repurposed or sold through the Facilities Management surplus program, to on-campus or off-campus groups at affordable rates.
"The way students use space has changed," says Kim Fawthorpe, manager of interior modification services. "Now it's all about space that provides access to power as well as areas to study or relax between classes."UVic's surplus furniture program began 14 years ago, and has funded the refurbishment of several common space locations that are not associated with specific departments or would not otherwise have been funded.
More info about the university's surplus program here. 
Photos
In this story