Political science grad hopes to shape Indigenous law
- Anne MacLaurin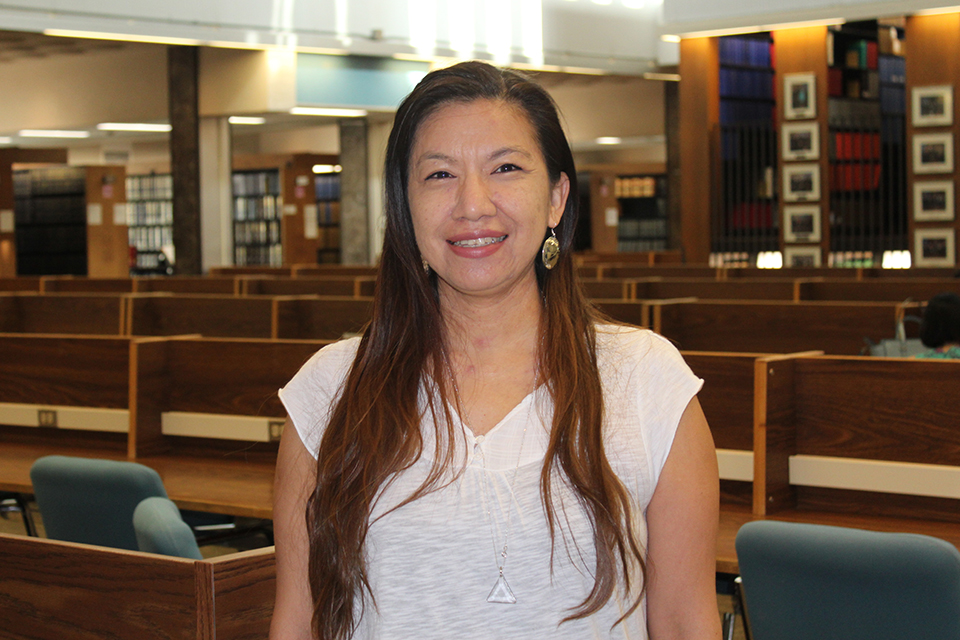 The journey towards post-secondary education began for Carolyn Belleau when she had to re-invent herself after losing her fashion design business in last decade's recession.
"My creative skills in design, sewing and beading earned me a place as a finalist in a fashion design contest," says Belleau. "I operated my own business called Proud Child Designs for two years until the economic recession hit."
To move forward in a new direction Belleau had to carefully assess her skills and aptitude.
"I had a strong interest in social sciences and I believed that I could be an agent of change for my people in Esketemc (formally known as Alkali Lake reserve near Williams Lake)," says Belleau. "As a Secwepemc woman I wanted to stay connected to my community while still pursuing my educational goals," she adds.
After completing an associate's degree and liberal arts diploma from the University of the Fraser Valley she transferred to UVic, where she graduates this month with a bachelor in political science.
"What I loved most about UVic was the First People's House," says Belleau. "As an Indigenous student, it meant a lot to me to have a place that felt like home."
During her political science undergrad, Belleau was able to volunteer as a Campus Cousin for the LE'NONET program and also as a Mini-U chaperone last summer when potential first-year students visited campus. But what really stood out for Belleau was her Social Sciences 300 class with Dr. Budd Hall who pointed out that she is an expert in Indigenous culture and no one else on campus knows the traditional culture, ceremonies and protocols of the Secwepemc people.
Belleau had an opportunity during reading break to work with the Secwepemc National Tribal Council in Kamloops and UVic's Indigenous Law Research Unit to organize a legal retreat on the concept of citizenship and how it worked in the past within Secwepemc law. There were Secwepemc elders from different reserves who shaped Secwepemc laws with their knowledge. Belleau says being part of this legal retreat solidified her choice to pursue a career in law. She has recently been accepted by the UBC law school.
"My reserve doesn't have many educated people to help them," says Belleau. "I want to help shape Indigenous law and social justice in Canada."
Photos
In this story
Keywords: convocation, student life, alumni, Indigenous, law, political science
People: Carolyn Belleau
Publication: The Ring