On the trail of vanishing mountain goats
- Tara Sharpe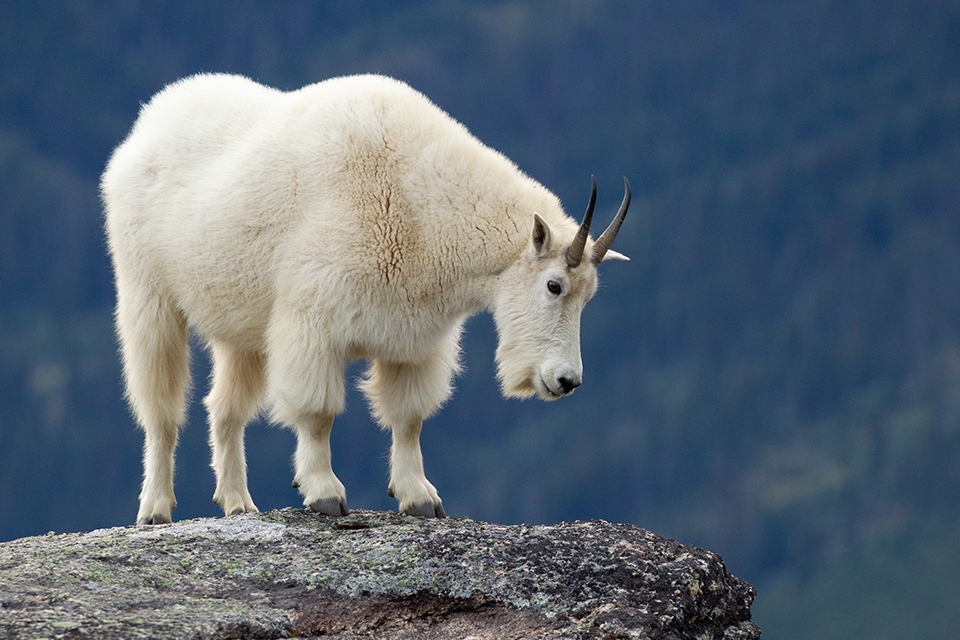 Are mountain goats vanishing from the Great Bear Rainforest and beyond? New research published March 8 by the Kitasoo Xai'xais Nation (KXN), the University of Victoria and the Raincoast Conservation Foundation suggests that coastal mountain goats of British Columbia are of concern from a conservation perspective.
The KXN collaborated with a team of wildlife scientists, led by UVic geography PhD candidate and Raincoast ecologist Tyler Jessen, to clearly demonstrate the importance of listening to those who have lived near wildlife for millennia.
Historically, access to goats influenced the location of village sites and camps. Alarmingly, we don't see goats in these locations anymore, a dramatic decline from several decades ago.

—Douglas Neasloss, Chief Councillor of the Kitasoo Xai'xais Nation (in a statement from the March 8 release by the KXN Stewardship Authority and two research partners)
The open access peer-reviewed study was picked up by Science News and The Globe and Mail, which published a Canadian Press article earlier this week. The CP story was also carried widely across Canada including in CBC News, National Post, Toronto Star, Times Colonist and more than 80 other media outlets.
Early insights by KXN shed light on elusive animal
The Kitasoo Xai'xais Nation (KXN) community resides in Klemtu, on the east side of Swindle Island on BC's central coast, in the heart of the Great Bear Rainforest.
Motivated by early warning signs about this culturally significant species, the KXN began the crucial work of interviewing knowledge holders who collectively hold centuries of experience and information about goat country in Kitasoo Xai'xais territory. The sightings they reported show a dramatic decline in goat sightings from 1980 to present day and, strikingly, in 2019 when the interviews were done, no one had even seen a mountain goat that year.
This applied research was made possible by the Kitasoo Xai'xais Nation (KXN) not just because of their financial support or work in the field, but also because of their ability to detect changes in wildlife around them. Their early warning highlights how Indigenous and local peoples can make research processes and outcomes more beneficial to people and wildlife populations of concern.

—Tyler Jessen, PhD candidate at UVic and scholar with the Raincoast Conservation Foundation
The KXN subsequently led helicopter surveys, then brought in the team of wildlife researchers led by Jessen to analyze data including hunting records stretching across BC and back to the '80s. Declines in hunter success indicate that mountain goats were either declining or moving to areas less accessible to people, possibly both. But the KXN are not going to let the goats vanish—they have already taken steps to safeguard their goats by enacting policy around high-elevation logging and community members have voluntarily ceased hunting.
None of this research would have been possible without the KXN's early insights, demonstrating once again how a growing resurgence of Indigenous research and management enhances shared understandings of ecosystems.
Jessen adds, "A broader takeaway from this study is that Indigenous peoples commonly detect changes that go undetected by western scientists and managers."
PhD candidate led the team of wildlife scientists
Jessen is lead author of the study, published in Conservation Science and Practice.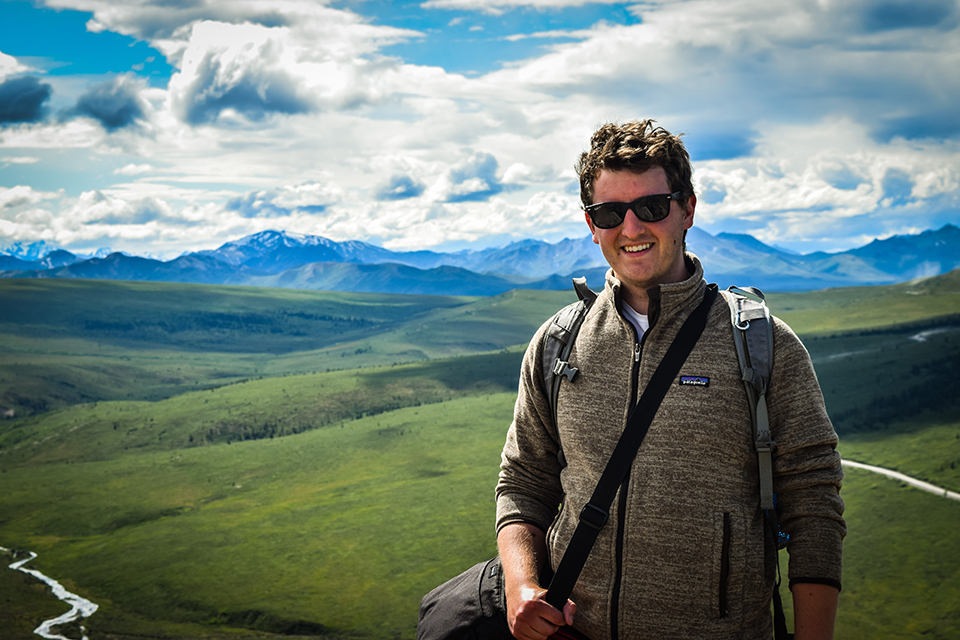 Jessen's research is advised by UVic geographer Chris Darimont, who is the Raincoast Research Chair in Applied Conservation Science at UVic's Applied Conservation Science Lab and science director at Raincoast Conservation Foundation. Darimont is an author of the new study, as is UVic scientist, PhD alumna and bear expert Christina Service, herself a biologist with the KXN Stewardship Authority, among other authors.
The research was supported by BC Parks, the Natural Sciences and Engineering Research Council of Canada and other funders, including Raincoast and the KXN.
Find out more
Photos
In this story
Keywords: Indigenous, wildlife, sustainability, life on land, research, administrative, geography
People: Tyler Jessen, Chris Darimont, Christina Service