Two UVic scholars to receive CUFA awards in 2022
Social Sciences, Human and Social Development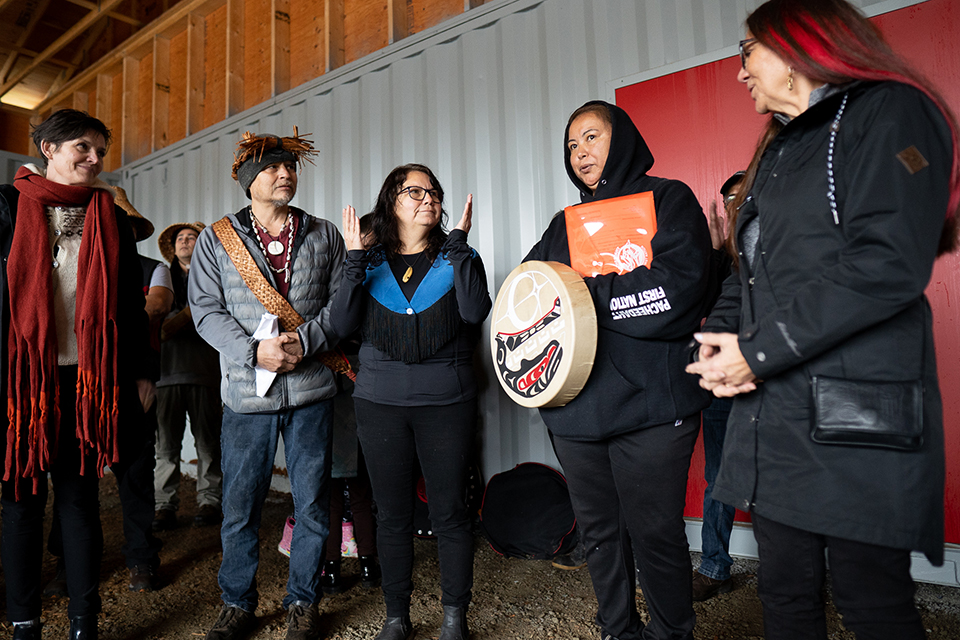 A political scientist who studies the ruptures in personal privacy caused by technological advances in surveillance and a Cree scholar whose research emphasizes the importance for Indigenous Peoples of healing from fractures caused by colonial disruptions are recognized today by the Confederation of University Faculty Associations of British Columbia (CUFA BC) for outstanding academic achievement.
Every year since 1995, the CUFA BC honours exceptional academics with its CUFA BC Distinguished Academics Awards. And this year, two of three awards go to UVic scholars.
Sarah Wright Cardinal (child and youth care) is the recipient of the Ehor Boyanowsky Academic of the Year Award.
Colin Bennett (political science) is receiving the Paz Buttedahl Career Achievement Award.
The importance of healing from colonial disruptions
Cardinal, who is Cree from Treaty 8 territory, is being recognized for her work on a two-year project, funded by the Social Sciences and Humanities Research Council, entitled "Reclaiming Nuu-chah-nulth teachings to empower and strengthen the roles and responsibilities of Pacheedaht young men."
The project emerged from, and is led by, the Pacheedaht First Nation (PFN), in partnership with Cardinal, who works with communities using land, water and spirit-based teachings and practices that contribute to children, youth and community wellness.
The project in Pacheedaht, one of the 14 Nuu-chah-nulth nations on Vancouver Island, has involved the whole community in the carving of an oceangoing canoe—or čupuc (pronounced chuh-PUTZ)—the first seaworthy dugout canoe to be carved in the community for more than 15 years.
Designed with its young people in mind, the project aims to revive confidence, health and well-being, and pride—in particular among its young men—by creating a work of great physical and symbolic weight, representing ancestral teachings and the kinship family system."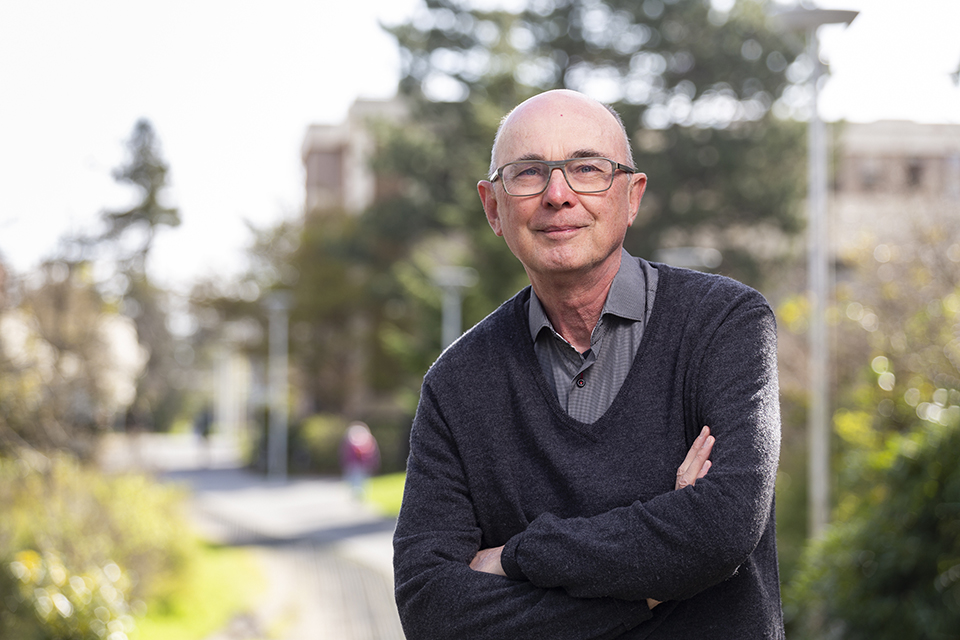 Human rights at the centre of privacy debate
For over 20 years, Bennett's diligent work on privacy rights has kept the spotlight on how governments, businesses and political parties collect and use personal information.
A world-renowned privacy expert and researcher of security and surveillance issues, Bennett has seen technology change over the years from information being stored on databases and mainframes, and the use of identity cards and video surveillance, to the process of collecting personal data online and through sophisticated digital technologies. 
"The way organizations, including political parties, collect personal data has changed as new technology comes into our lives," says Bennett.
The politics of privacy fundamentally is not just a legal and technical issue of interest to governmental and corporate elites, but an intrinsic human right under threat from a range of powerful institutional and technological forces.
Human rights, Bennett points out, are at the centre of the debate about who should be collecting personal data.
It is not just a question of technology or security, it is a question of power.

—UVic political scientist Colin Bennett, recipient of 2022 Paz Buttedahl Career Achievement Award from CUFA BC
Bennett has spent his career working with lawyers, privacy commissioners, civil liberties groups and stakeholders in an effort to inject his academic work into policy.
A persistent researcher and advocate, Bennett's recent work has focused on protecting voter privacy rights and improving the integrity and transparency of our elections.  
Find out more
CUFA BC represents over 5,500 faculty members, professional librarians, lecturers, instructors and other academics at BC's five research-intensive universities—UVic, University of British Columbia, Simon Fraser University, Royal Roads University and University of Northern British Columbia.
The confederation announced the three recipients, including social epidemiologist Travis Salway from Simon Fraser University, in advance of the gala reception and is congratulating all winners and nominees of the 2022 CUFA BC awards being presented at the Laurel Point Inn in Victoria this evening. 
Photos
In this story
Keywords: awards, political science, child and youth care
People: Sarah Wright Cardinal, Colin Bennett
Publication: The Ring