Ancient diet of the wool dog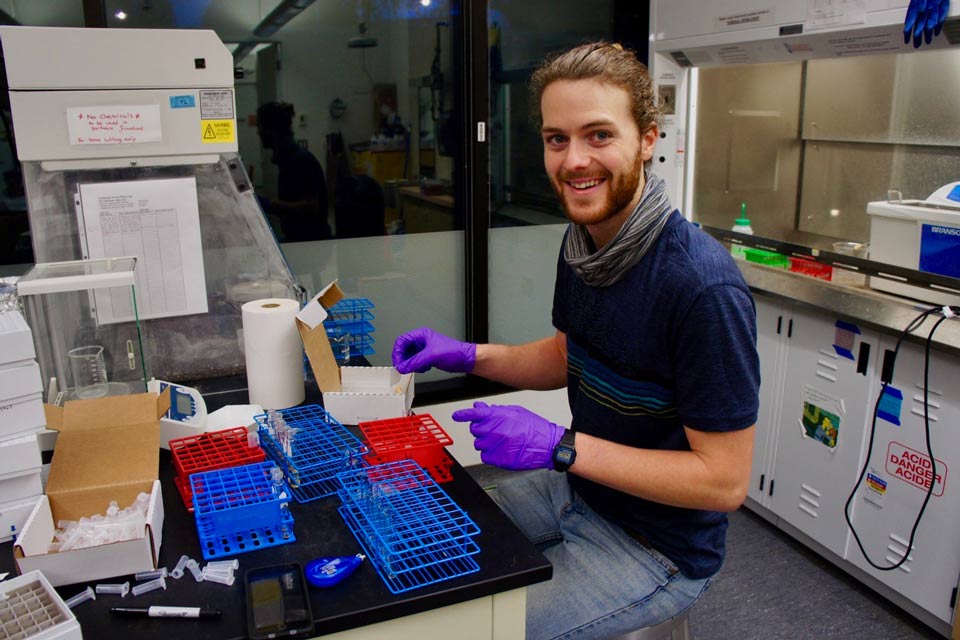 Along Vancouver Island's west coast, the traditional territories of the Tseshaht First Nation span the Broken Group Islands, with thousands of years of pre-colonial history.
For the past few summers, the Tseshaht First Nation has generously collaborated with UVic archaeologist Iain McKechnie, co-director Denis St. Claire, Parks Canada, the Bamfield Marine Sciences Centre and Hakai Institute to bring UVic students into the field. Tseshaht First Nation community members including project members Wanda Robinson and Cole Gomez-Leishman as well as the Tseshaht Beach Keepers played a significant role in sharing culture and knowledge with the students.
Ancient breed of woolly dog dates back 3,000 years
An exciting outcome of this collaboration has been the isotopic analysis of domestic dog remains dating back 3,000 years including an ancient breed of 'woolly dog' on Keith Island (Kakmakimilh), an ancient Tseshaht settlement in the Broken Group Islands. For UVic student and lead author, Dylan Hillis, the analysis of ancient dog remains was the cornerstone of his undergrad honours research and NSERC undergraduate research award.
In a newly published paper in Scientific Reports, Hillis and co-authors St. Claire, Eric Guiry University of Leicester and UVic professors Iain McKechnie and Chris Darimont provide the first specific estimate of ancient dog diets on the BC coast using zooarchaeological data as well as a stable isotope modelling approach which uses statistical estimates to distinguish from potential food sources.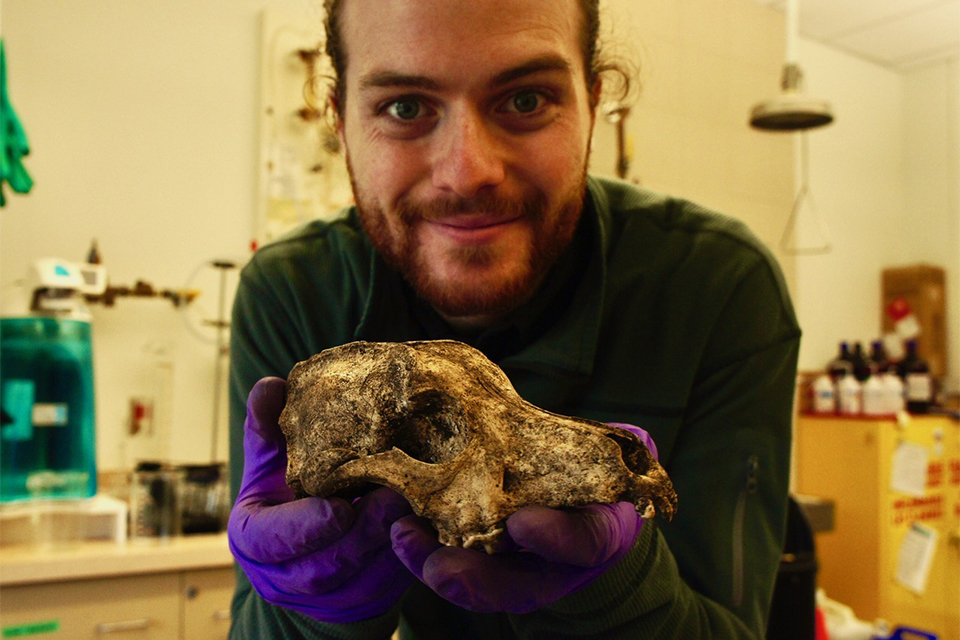 Tseshaht dogs ate large amounts of marine fish
"Our research indicates that Tseshaht dogs were eating and possibly being fed significant amounts of marine fish—specifically, anchovy, herring and salmon—amounting to approximately half of the food they consumed throughout their lives," says Hillis.
"We were able to provide direct and detailed evidence for the consumption of marine resources by dogs and humans of Tseshaht territory," Hillis adds. "Obviously, the role that humans took was substantial since dogs were not catching these fast-moving fish on their own," he adds.
The study's co-authors say that such perspective allows us to better understand human–dog relationships, animal husbandry practices and the cultural and economic significance that these dogs had in Tseshaht Territory and beyond.
Wool dog hair used for textiles, blankets and regalia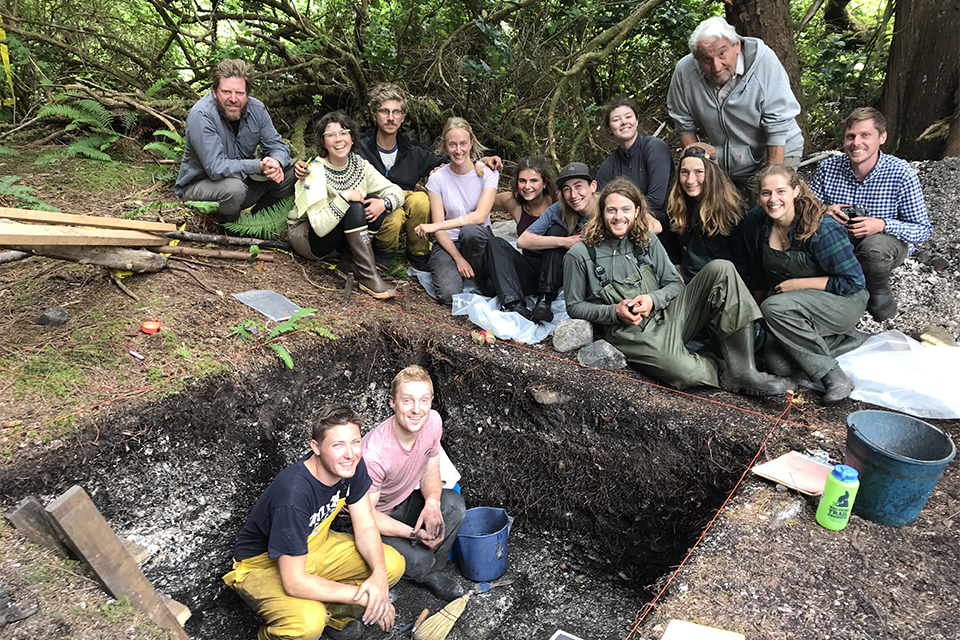 Denis St. Claire is an adopted Tseshaht member and project co-director who has worked in partnership with the Tseshaht First Nation since the early 1970s. He has been instrumental in connecting scholars, students, and Indigenous youth with Tseshaht history through archaeology to develop scientific capacity to confirm and expand what is often common knowledge amongst Indigenous people.
"New tools and techniques can be useful to expand and refine our collective knowledge about a place," says St. Claire.
He explains that a value of this study is how the Tseshaht and other First Nations relied on the wool dog for its thick hair, which was used for textiles such as blankets and other regalia. The wool was considered a status symbol and was worn by high ranking individuals. The importance of the wool dog, however, lessened with the arrival of a cheaper, more plentiful supply of sheep's wool and other imported textiles.
UVic assistant professor Iain McKechnie has been working with St. Claire for over 15 years in Tseshaht territory. McKechnie and his colleagues who study dogs recently published a second related paper, "Domestic Dogs and Wild Canids of the Northwest Coast of North America." This study looks more broadly at domestic dog husbandry across the Northwest Coast and reveals that southern British Columbia was a hotspot for domestic dogs.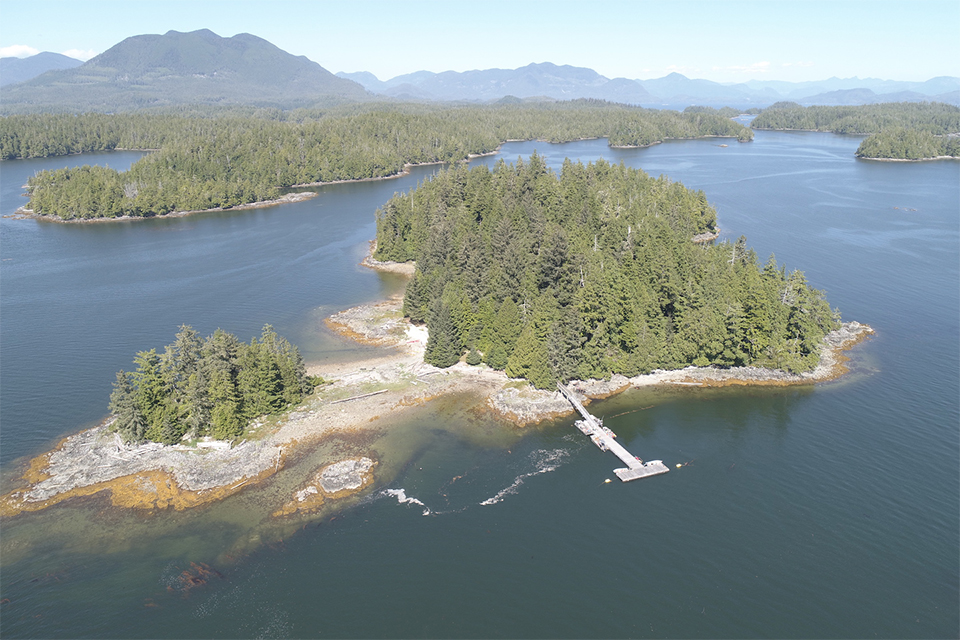 "Domestic dogs appear to be a substantial and enduring part of village life in coastal Indigenous communities over the past 5,000 years, but were especially prominent in areas historically associated with the use of small white dogs for wool," says McKechnie. 
"Dogs are especially prominent in sites around the Salish Sea and western Vancouver Island and for sites where skeletal measurements were taken, small sized 'woolly' dogs were proportionally more abundant than larger 'village' dogs," he adds.
For Hillis, the time spent with Tseshaht community members during the fieldwork on Keith Island (Kakmakimilh) was a highlight of his UVic education. Using scientific methods to corroborate and extend Indigenous knowledge is something he is continuing in his graduate program. McKechnie and St. Claire and their future field school students are grateful for the ongoing collaboration with Tseshaht First Nation and Parks Canada and the many other First Nations who support archaeological research in their territories.
Photos
In this story
Keywords: Indigenous, west coast, anthropology, research, administrative
People: Iain McKechnie, Dylan Hillis, Denis St. Claire
Publication: The Ring