Historic agreement finalized in traditional ceremony
- John Threlfall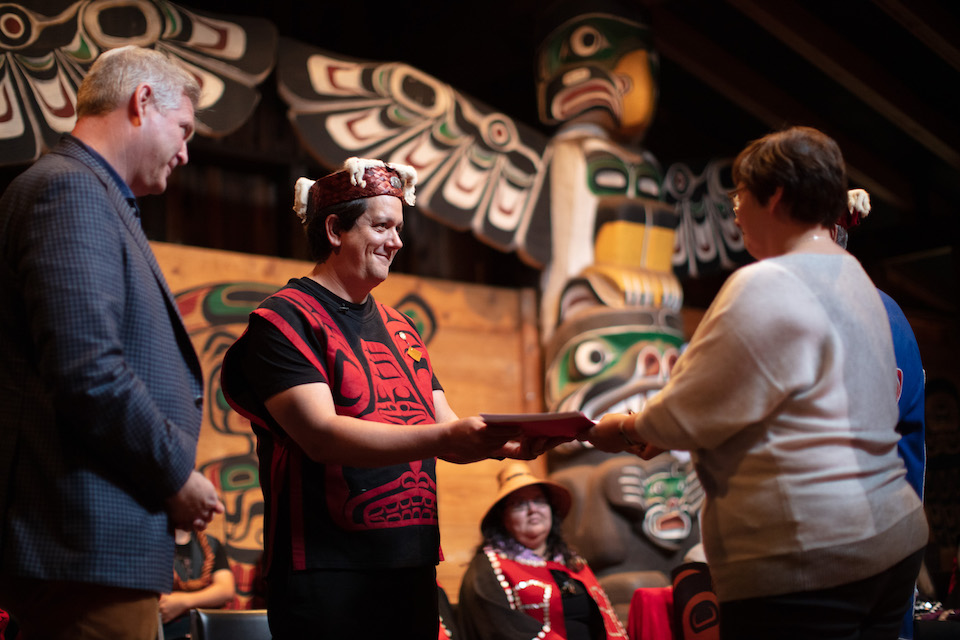 A groundbreaking agreement between Kwakwaka'wakw artist Carey Newman (Hayalthkin'geme) and the Canadian Museum for Human Rights governing the protection and use of Newman's monumental art installation, the Witness Blanket, was finalized on Oct. 16 through traditional ceremony at Kumugwe, the K'ómoks First Nation Bighouse on Vancouver Island. 
Originally announced in April 2019, the ceremony marks the first time in Canadian history that a federal Crown Corporation has ratified a legally binding contract through Indigenous traditions.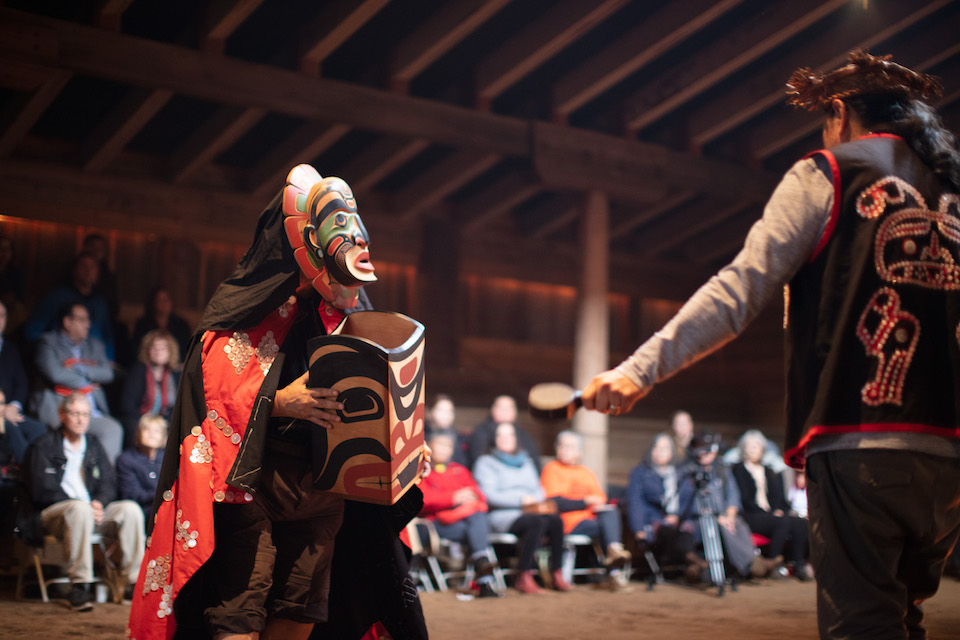 "Reconciliation means letting go of certain ways of doing things and looking for new ways that fundamentally alter the nature of relationships," says Newman, a Kwagiulth and Coast Salish master carver, who is the sixth Audain Professor of Contemporary Art Practice of the Pacific Northwest with UVic's Department of Visual Arts. "Through spoken words and shared memory, we can express our commitment in ways that transcend written contracts — how we feel, our hopes and our goals for this agreement and our relationship as collaborative stewards of the Blanket and survivors' stories it holds."
Rebecca Johnson, associate director of UVic's Indigenous Law Research Unit, reviewed the agreement before it was finalized earlier this year. The Faculty of Law at UVic plans to incorporate the agreement into its curriculum, which will help students explore creative avenues for drawing Indigenous and Canadian legal orders together.
The Witness Blanket was presented for the first time at UVic in May 2014.
Read more on the historic agreement.
Photos
In this story
Keywords: indigenous, art, fine arts, visual arts
People: Carey Newman, Rebecca Johnson