Technology entrepreneur and human rights advocate honoured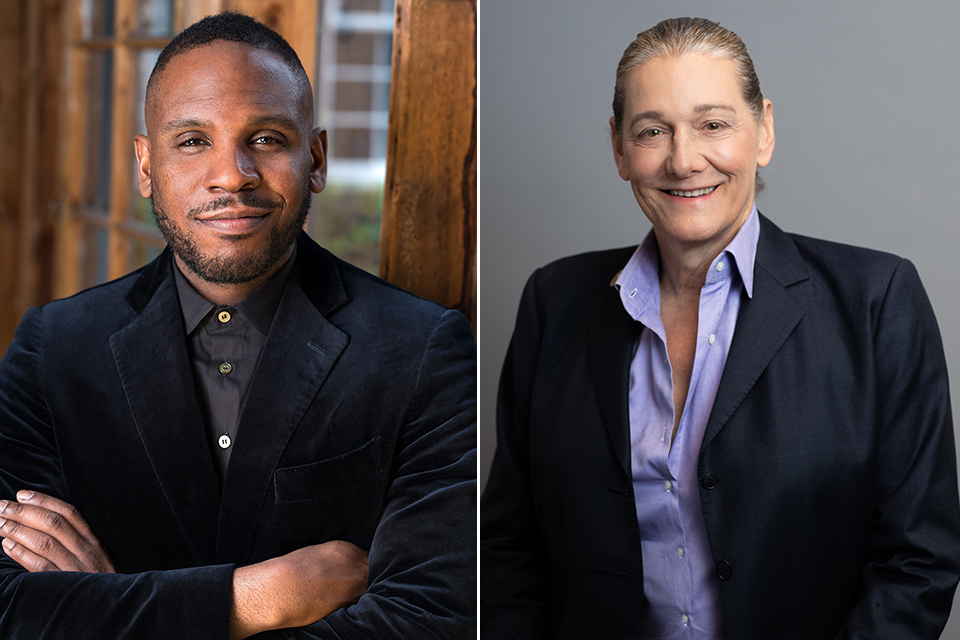 Two outstanding individuals­—an exceptional human rights advocate and a renowned technology entrepreneur—will be recognized with the University of Victoria's highest academic honour at fall convocation ceremonies Nov. 12 and 13. 
A total of 1,459 degrees, diplomas and certificates will be awarded to UVic students this fall for their completed studies. 
Kimahli Powell, Honorary Doctor of Laws (LLD)
Nov. 12, 2019 |  2:30 p.m.
Kimahli Powell has had an extraordinary career in human rights advocacy. As executive director of the Canadian-based Rainbow Railroad, he has helped hundreds of lesbian, gay, bisexual, trans, queer and intersex (LGBTQI) people escape state-sanctioned violence and persecution in their home countries. A graduate of the University of Ottawa, Powell has long worked for the betterment of at-risk youth, LGBTQI people and people living with HIV, beginning with roles at both Ottawa and Toronto YMCAs before moving into national and international human rights advocacy.  
In 2017, Powell and the Rainbow Railroad team collaborated with multiple governments, including in Canada, to covertly bring more than 70 gay men who were victims of horrific state-sponsored violence to safety. Rainbow Railroad receives more than 2,000 requests for help each year from LGBTQI people in danger around the world.
Martine Rothblatt, Honorary Doctor of Laws (LLD)
Nov. 13, 2019 | 10 a.m.
Martine Rothblatt, PhD, MBA, JD, is a technologist, entrepreneur, lawyer and author, and a leader in communications, aerospace, pharmaceuticals, biotechnology and bioethics. As an entrepreneur, Rothblatt launched the navigation system GeoStar and the broadcasting company that became SiriusXM.  After coming out as transgender, she founded the biotech company United Therapeutics to develop a drug for lung disease that ended up saving her own daughter's life—and those of thousands of others. Projects in development include creating transplantable organs using a 3D-printer and a person's own cells. She was included in Forbes Magazine's "100 Greatest Business Minds."
Rothblatt also supports transhumanism and experiments with robotic and artificial intelligence. Her Terasem Movement Foundation helps people upload records of their lives to computers to prepare for "mind clones" in the future. As part of this exciting work, her team created an intelligent, lifelike robot called Bina48.
A press kit containing high-resolution photos of the honorary degree recipients is available on Dropbox. Photos have been supplied by the honorands.
-- 30 --
Photos
Media contacts
Jeanie Gunn (Convocation and Events Manager) at 250-472-5668 or convomanager@uvic.ca (cell)
Denise Helm (University Communications + Marketing) at 250-721-7656 or dhelm@uvic.ca
In this story
Keywords: convocation, entrepreneurship, human rights
People: Kimahli Powell, Martine Rothblatt