Trudeau Scholar tackles First Nations land claims process
- Julie Sloan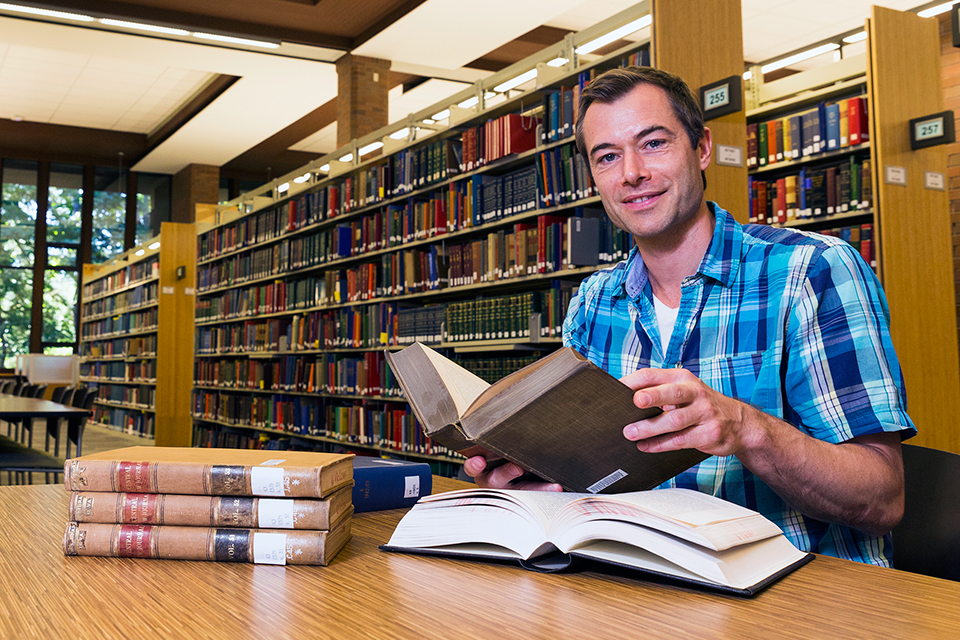 Ryan Beaton is not your typical law student. He likes to stir things up and ask the big questions no one else wants to ask, like "Why are we doing it this way?" and "Is this really working?" His approach can make him unpopular in a room full of lawyers, but right at home in academia.
"I don't find I fit into the legal profession in that I don't like hierarchies," says Beaton. "I don't like formalities or the obscurity that the law lays over political issues. My general approach to law is to peel all of that back—that's what excites me about legal scholarship." It's no surprise, then, that Beaton is one of two UVic PhD students awarded 2017 Trudeau Scholarships—one of the biggest and most prestigious awards in the country.
Beaton looks at law from a philosophical and theoretical perspective, which perhaps comes from his broad academic background. He holds a PhD in philosophy and an MSc in mathematics, and, upon graduating from Harvard Law, he was recognized for his contribution of more than 1,000 hours of pro bono service as a law student.
His drive to understand the big picture has pushed him to challenge one of the Canadian legal system's biggest and most contentious issues: Indigenous land claims. "It's a major, unresolved part of our history in Canada," says Beaton, whose research is tackling the inadequacies of an outdated legal doctrine for resolving Aboriginal land claims.
"For 35 years now," he explains, "the courts in Canada have been developing a framework for recognizing Aboriginal rights under section 35 of the Constitution Act, 1982. My project examines the parts of this legal framework that have reached a breaking point and which, in many ways, obscure the underlying political stakes involved in Aboriginal rights cases.
"I have two basic goals for this research: to propose concrete changes to the courts that would further the stated aim of reconciliation, and to make the legal process more accessible to the general public to support broader democratic debate around these issues."
I don't like formalities or the obscurity that the law lays over political issues. My general approach to law is to peel all of that back....
Why did Beaton choose UVic to pursue a PhD in law? While clerking at the Supreme Court of Canada for Chief Justice Beverley McLachlin, Ryan heard UVic law professor John Borrows speak about Indigenous legal issues. That confirmed for him that UVic was the best place in Canada to pursue his research into the Indigenous land claims process.
Beaton is the fifth student from UVic Law and the seventh from the university to be named a Trudeau Scholar since the program's inception in 2004. Ryan Tonkin in the Department of Philosophy is the other 2017 Trudeau Scholar.
Photos
In this story
Keywords: Trudeau Scholar, Indigenous, law, student experience, student life, award
People: Ryan Beaton