HIV research and art intersect in a powerful way
- Stephanie Harrington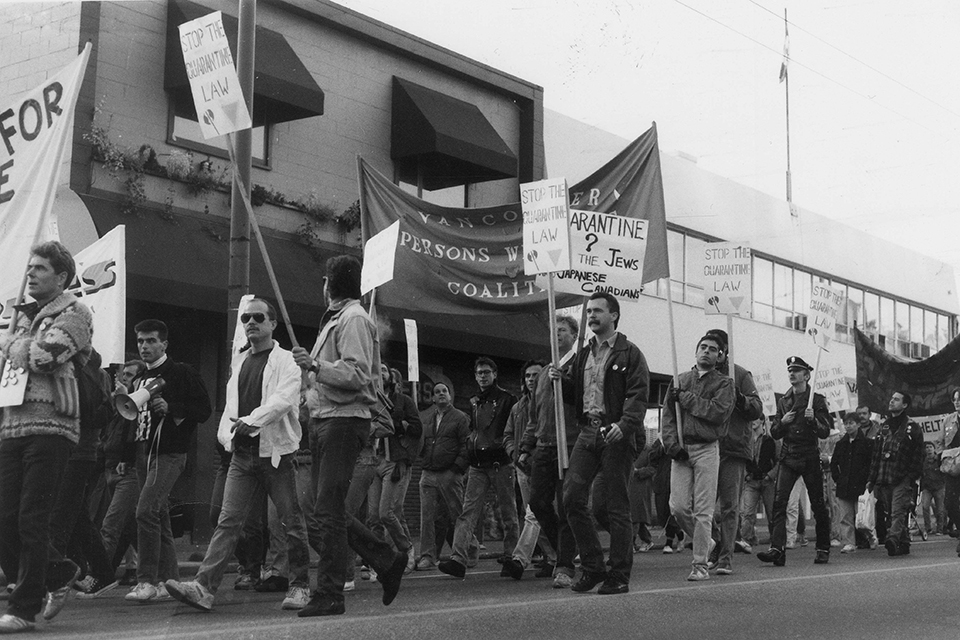 Oral history captures the stories of people left out of mainstream historical narratives. Verbatim theatre transforms those words into art.
HIV In My Day, a community-based oral history project that gathered the stories of HIV survivors and caregivers during the early years of BC's HIV/AIDS epidemic, has been adapted into In My Day, a play that premieres at Vancouver's The Cultch theatre Dec. 2, the day after World AIDS Day. The play's script draws from almost 120 interviews recorded between 2017 and 2020 as part of a University of Victoria-led research project.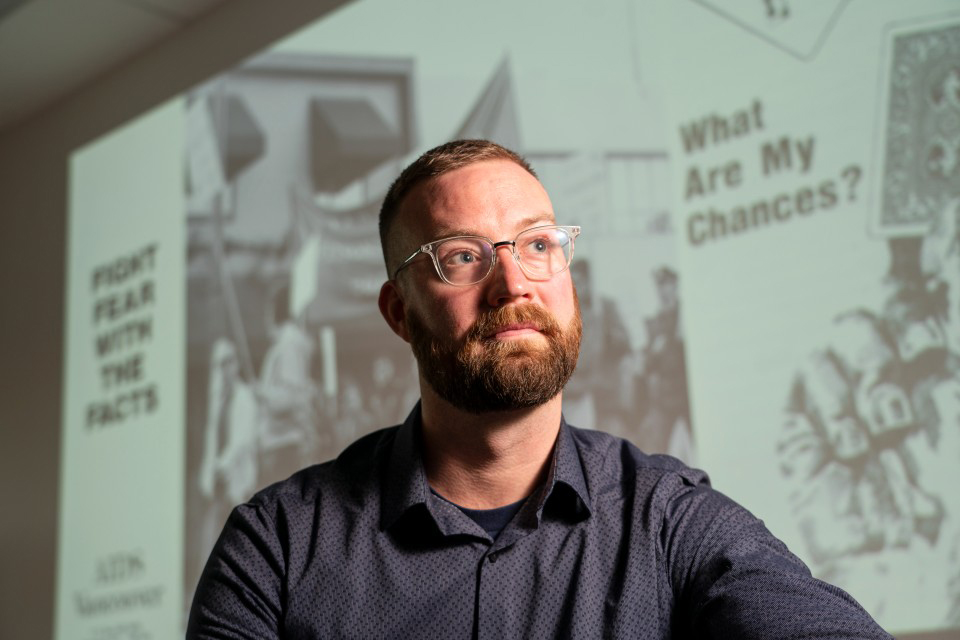 Nathan Lachowsky, an associate professor in UVic's School of Public Health and Social Policy (PHSP), heads the team, which collaborated with numerous community partners and people from HIV-affected communities every step of the way.
"When we started this project, we did not plan to make a play. That's one of the beautiful things about community-based research. As you go, you build relationships and you make connections, and opportunities arise out of that."

–Nathan Lachowsky
Rick Waines, a playwright, HIV advocate and project interviewee who became part of the research team, conceived of In My Day while transcribing 3,000 pages of oral history interviews, which are also publicly and digitally available through UVic Libraries. He began to see how verbatim theatre could tell participants' stories, in their exact words.
"My aim with In My Day was to accurately, without losing meaning, tell the story of the first 15 years of the AIDS pandemic using the testimonies of the participants in a theatrically exciting way."

–Rick Waines
Community focus
UVic PHSP postdoctoral researcher Laine Halpern Zisman says the team took great care to ensure a diversity of experiences was represented. The team created a Committee for Anti-Racism and Equity (CARE), led by UBC assistant professor JP Catungal and a number of community members, to ensure the play included and sensitively portrayed the stories of multiple historically marginalized communities affected by HIV/AIDS.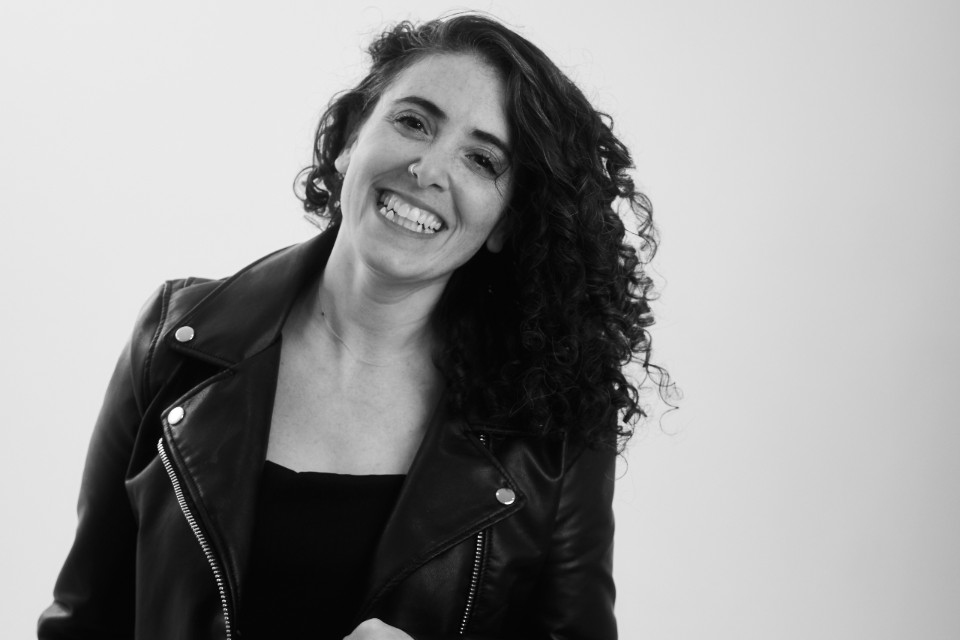 On World Aids Day, Catungal and Halpern Zisman are launching a new HIV In My Day website, which brings together the play and oral history project.
"What's happening is very community focused. It is about bringing the work of community and academia together," says Halpern Zisman.
Dec. 4, the HIV In My Day team will host a community day for project participants, partner organizations and community members. The day will include a matinee viewing of the play, panel discussions, presentations from a storytelling workshop, talkback sessions and an interactive choir.
"Just having everyone together is going to be amazing. We have the opportunity to share all these incredible stories and testimony and actually have a big impact on the people present, creating an opportunity for people to feel heard, for people to feel seen, and space for people to remember their loved ones."

–Laine Halpern Zisman
Halpern Zisman, who has a PhD in theatre, says art can be a mode of healing. "I see the arts as transferring knowledge and a way of creating change."
Art as medium for conversation
For Lachowsky, the play is the culmination of years of research that reveals the complex, human stories behind the HIV/AIDS pandemic in BC, stories rarely captured by traditional archives.
"It shows how research and arts-based approaches can connect in beautiful, different ways—and how art can be such an important medium for conversation," he says.
Although HIV In My Day focuses on the worst time in the epidemic's history—some 2,000 British Columbians died from AIDS-related illnesses from the mid-80s to 1998—Lachowsky says the project shows the value of activism, community, caregiving and solidarity.
The question now becomes, what's next? Lachowsky says the team has some funding to consider "gaps in telling," and whether HIV In My Day can be adapted to other communities where the early history of the HIV/AIDS pandemic has not been told.
Read the Expert Q&A with Nathan Lachowsky ahead of World AIDS Day.
Photos
In this story
Keywords: arts, community, indigenous, health, community, history, disease, theatre
People: Laine Halpern Zisman, Nathan Lachowsky