Art gallery a fertile ground for magic of forests
- Tara Sharpe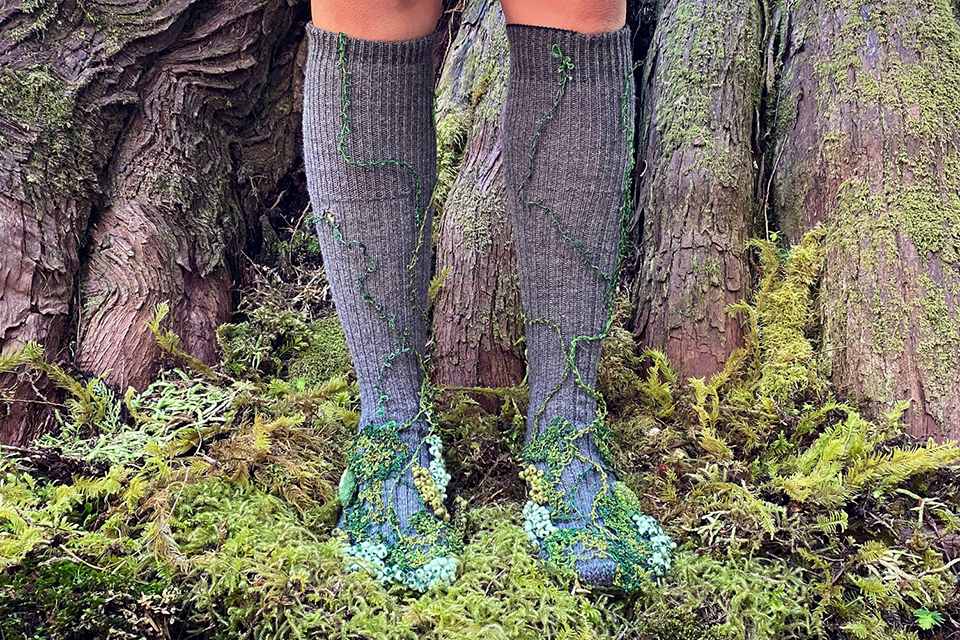 Groundbreaking research in the 1990s by forest ecologist Suzanne Simard revealed that trees "talk" to each other through an underground network of fungi. As of June 25, anyone who visits the University of Victoria's downtown public art gallery will be able to easily imagine this network underfoot and a thick green canopy overhead while standing among the paintings and other artworks of a new UVic exhibition. But imagining the tang of cedar and pine or experiencing art and virtual reality cannot fully recreate the tangible splendour and ecological diversity of old growth forests.
That tension, between living forest and framed likeness, defines the Still Standing: Ancient Forest Futures exhibition at Legacy Art Galleries Downtown. It is guest curated by Jessie Demers, who was at the War in the Woods protest at Vancouver Island's Clayoquot Sound in 1993.
Art, ecology and activism
Still Standing brings together Indigenous and non-Indigenous artists in a dynamic dialogue involving diverse perspectives on art, ecology and activism. It will feature oil paintings, colour-pencil and pastel drawings, and wood and metal sculptures, as well as photography, video, animation and installations—including by seven artists affiliated with UVic's Faculty of Fine Arts.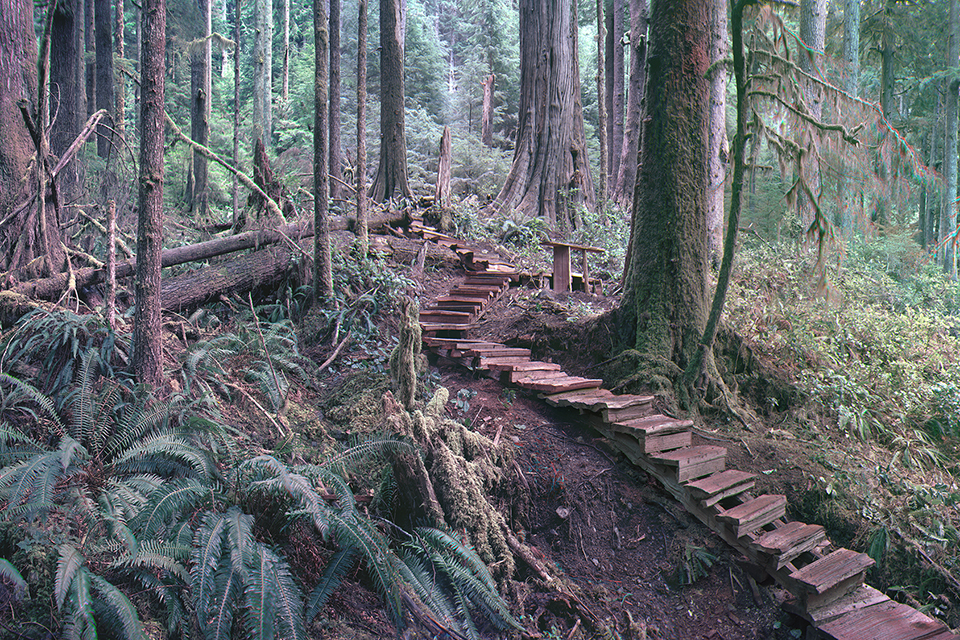 Demers believes that art "can create common ground while challenging the paradigms that keep us separate from one another and the earth." As curator of the spring 2021 Eden Grove Artist-in-Residence Program (edengroveair.com)—created to bear witness to both the forest and the Ada'itsx (Fairy Creek) Blockades on Pacheedhat territory—Demers then worked with most of the 12 invited resident artists to develop this new exhibition in Victoria.
Her hope is that it will allow viewers to come away with a greater understanding of the urgency to protect these last stands of ancient forests.
On a snowy day in March 2020, I set up a donated canvas tent, which became the home and studio for the Eden Grove Artist-in-Residence Program. It had last been used by blockaders at Clayoquot Sound 30 years earlier, where I was arrested as a teenager. From March to May, 12 artists were invited to witness the magic of the forest, the strength of the community of forest protectors and the complexities inherent in colonial resource extraction on unceded lands.

—Jessie Demers, guest curator of Still Standing: Ancient Forest Futures at Legacy Downtown
The upcoming exhibition features eight of the artists from the Eden Grove program: UVic fine arts alumna Connie Michele Morey; Heather Kai Smith; Jeremy Herndl; Kyle Scheurmann; fine arts alumnus and sessional instructor Mike Andrew McLean; UVic visual arts professor Paul Walde; Chief Rande Cook (Kwakwaka'wakw), a fine arts alumnus and former Audain Professor of Contemporary Art Practice of the Pacific Northwest at UVic; and Valerie Salez.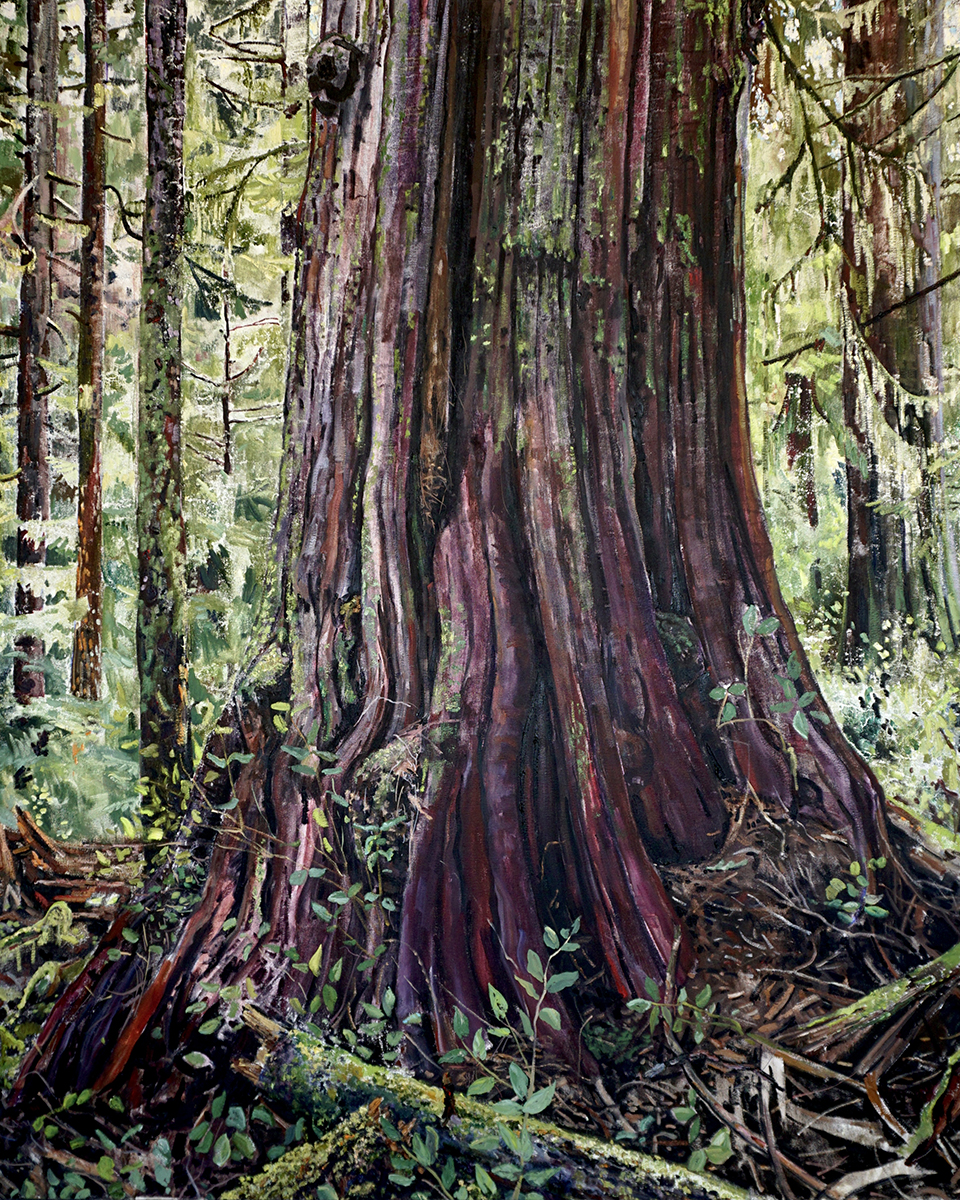 They are joined by five other artists: Carey Newman (Kwakwaka'wakw, Coast Salish and settler), inaugural Impact Chair in Indigenous Art Practices with UVic's Faculty of Fine Arts; Gord Hill (Kwakwaka'wakw); fine arts alumnus Jordan Hill (T'Souke); and UVic visual arts professor Kelly Richardson.
We are grateful for the opportunity to hold space for this exhibition and the many ways that visitors can experience these works. Still Standing brings together artists' responses to the magic and power of Eden Grove. It allows for reflection and invites action on how we individually and collectively value the old growth forests that are special to this place.

—Caroline Riedel, Acting Director, Legacy Art Galleries
Evoking a sense of awe
The exhibition is meant to evoke the feeling of BC's temperate rainforests and a sense of awe in looking up at ancient arboreal wonder. The essence of these big trees, centuries old, is reflected in the work of the dozen artists. The exhibition also captures their interpretations of how people can work toward uprooting the damaging effects of colonialism and consumer culture in the context of old growth.
The pieces will range from Walde's large-scale photograph of the circumference of one of Eden Grove's immense and ancient cedars, to a sculptural floor piece by Cook and a silent video by Richardson.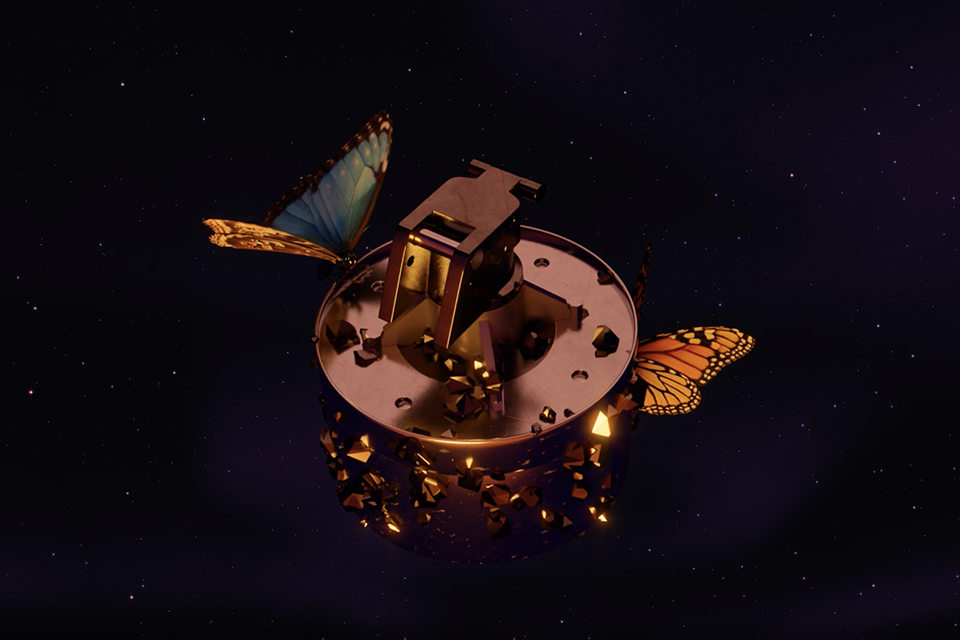 Newman, working together with Camosun Innovates and a team of its mechanical engineering students, has also designed an innovative tool to apply sustainable practices—rather than using old-growth wood—for the same cultural purposes of carving his artworks. At the exhibition, he'll be presenting a cedar maquette of the second-growth totem he's currently working on.
Art as instigator of change
Demers adds, "In this time of climate crisis, we need collective action and I see art as a powerful instigator of change. By sharing new perspectives and embodied experiences, art can move us past paralysis and into action." With that in mind, the exhibition will also include an area where viewers can explore further research online and write postcards to government.
Still Standing opens with a reception at Legacy Downtown from 4 to 6 p.m. on Saturday the 25th and runs through Sept. 17.
Media can contact Fine Arts Communications Officer John Threlfall at johnt@uvic.ca for artist interviews.
Find out more
Photos
In this story
Keywords: art, biodiversity, climate, arts community, Indigenous, administrative (faculty & staff)
People: Carey Newman, Caroline Riedel, Connie Michele Morey, Jordan Hill, Kelly Richardson, Mike Andrew McLean, Paul Walde, Rande Cook