Together we can protect and restore our oceans
Humanities, Science, Social Sciences, Fine Arts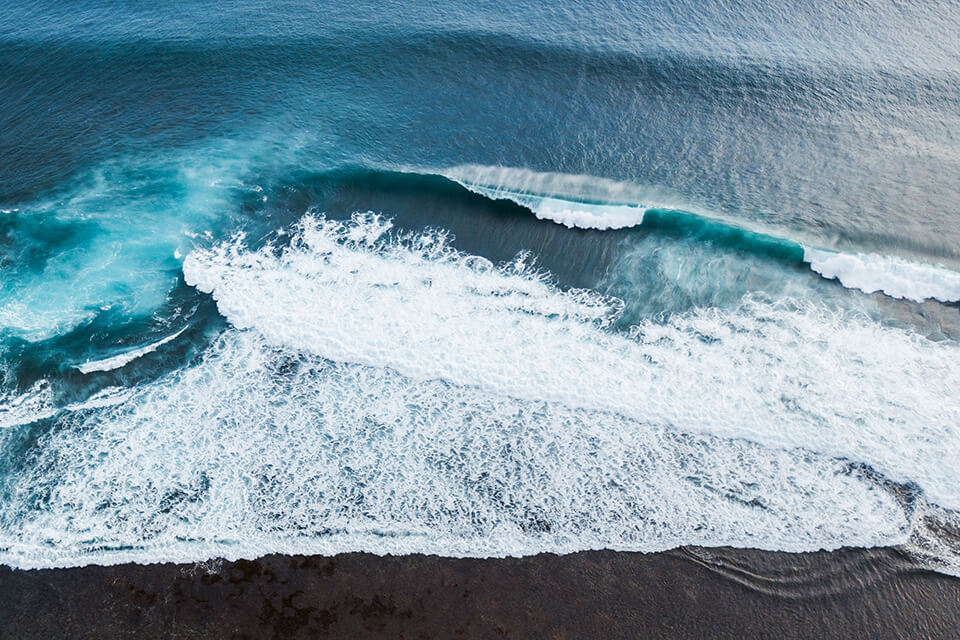 On June 8, 2021 the University of Victoria celebrates the role the oceans play in our lives. Can we explore, identify and design the ways we need to thrive while protecting precious and vulnerable resources? Our blue planet is truly special and the United Nations (UN) designated World Oceans Day is the perfect opportunity to come together to protect it.
Many global initiatives build on the UN Sustainable Development Goals. World Oceans Day is about increasing awareness around the need to conserve and sustainably use the oceans, seas and marine resources for development. UVic is proud to be living and advancing the UN SDGs.
There is so much to do and UVic researchers and faculty are at the forefront, from managing the impact of human-made noise on aquatic life to developing sustainable economic practices or harnessing the power of art to communicate science.
PhD theatre candidate Dennis Gupa is exploring how to apply the tools of theatre, performance and drama in grappling with global warming especially with its impacts on the island nations of the world.
Weaving ocean-based cultural understanding with rapidly evolving science provides a unique perspective of our role in protecting the oceans. Gupa is optimistic above all, believing the power of art can bring science into community.
The urgent need to protect our warming planet is stimulating the next great wave of economic innovation. Canada has joined other nations in developing a roadmap to a "blue economy," striking a balance between economic growth and sustainability. Growing support for building a blue economy is creating opportunities for clean tech and according to Ocean Networks Canada CEO Kate Moran, this is what the future holds.
By working collaboratively with stakeholders, we can ensure that our findings are used to inform science-backed decision-making about our future.

—Kate Moran, CEO of Ocean Networks Canada, a UVic initiative
When marine biologist Amanda Bates joins UVic as Impact Chair in Ocean Ecosystem Change and Conservation, she will bring with her insights about the impact of the pandemic on the environment. Bates co-launched the PAN-Environment Working Group in 2020 to explore how the lockdown measures affected the environment. The group of more than 300 researchers showcased the value of global research collaboration. Partnerships like this are key in solving big, tough challenges which require data, information and knowledge from across many different places, systems and disciplines. The project also shows how society can change rapidly and responsively when the right combination is in place.
UVic researcher Brett Jameson has uncovered an unexpected consequence of ocean movement. The sediment movement on the ocean floor is contributing a significant amount of a lesser-known greenhouse gas, nitrous oxide (N2O). This is a potent greenhouse gas actively contributing to stratospheric ozone depletion. According to Jameson, continental ocean sediments represent an understudied, yet potentially important marine contributor to global oceanic N2O budgets. The study offers clues to mitigating the gas emittance levels, as well as helping to explain what causes the release.
Along with Indigenous partners, UVic geographer Maycira Costa and graduate students are using historical charts, Indigenous ecological knowledge and satellite imagery to build a map of the kelp forests off the coast of BC. These kelp forests are critical habitats for species such as herring and salmon, but researchers know that in some areas of the Pacific Northwest, those forests are shrinking. The project helps all of the participating stakeholders better understand the resilience of kelp by mapping the past, present and future.
When the globe locked down for COVID-19, there was an unexpected result: the oceans became a quieter place and marine life took notice. Researchers discovered human-made ocean noise is more harmful to marine life than we realized. In a study published in the journal Science, a global research team, including UVic biologist Francis Juanes, set out to document the impact of noise on marine animals and on marine ecosystems around the world. Benefits of reducing human-made ocean noise were almost immediate. The study points to the rapid response of marine animals to the human lockdown under COVID-19 as evidence for the potential rapid recovery from noise pollution.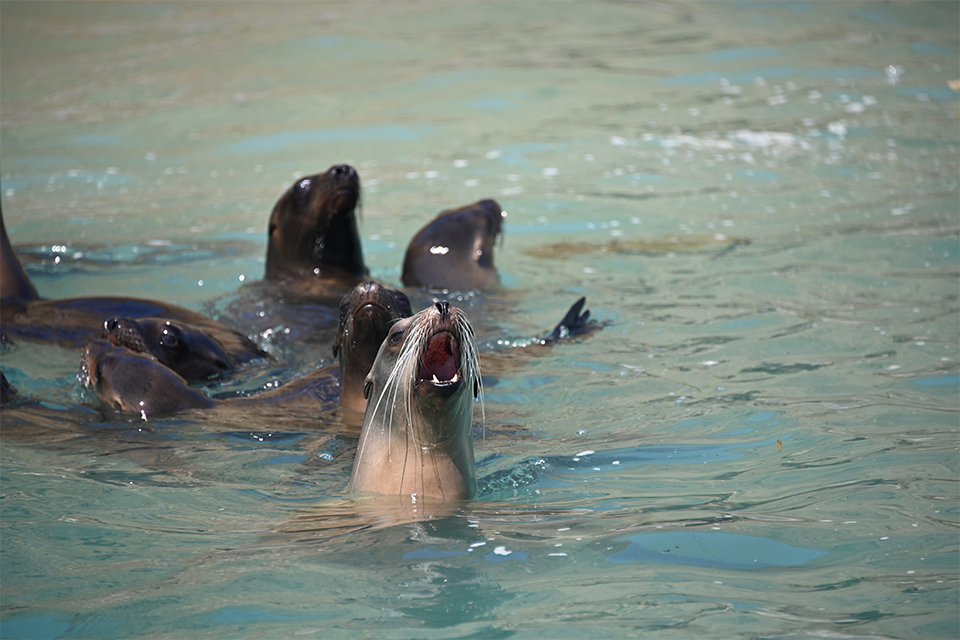 UVic historian Jason Colby is a specialist on the history of people and marine mammals in the Pacific Northwest. Media continually turn to Colby for expert perspective on an array of topics specific to the long history of interactions between humans and whales, including most recently for two podcasts on cetacean pods.
Digital media artist and UVic visual arts MFA candidate Colton Hash, the inaugural ONC artist-in-residence (followed by Gupa, featured in above video), and UVic Department of Writing instructor Mark Leiren-Young are both applying oceans of knowledge and creative activities to effectively address scientific questions and emotional concerns of human impacts on the oceans.
---
Whether creating unique artistic interpretations of our relationships with oceans or addressing climate change strategies—our oceans are a vital element of life on Earth and, at UVic, this work carries on all year, every year. Join the celebration for World Oceans Day on June 8, 2021!
Photos
In this story
Keywords: oceans, sustainability, research, art, graduate research, wildlife, administrative, student life, Ocean Networks Canada
People: Kate Moran, Dennis Gupa, Amanda Bates, Brett Jameson, Maycira Costa, Francis Juanes, Mark Leiren-Young, Colton Hash, Jason Colby