President's Extraordinary Service Awards nominees
Engineering, Education, Humanities, Libraries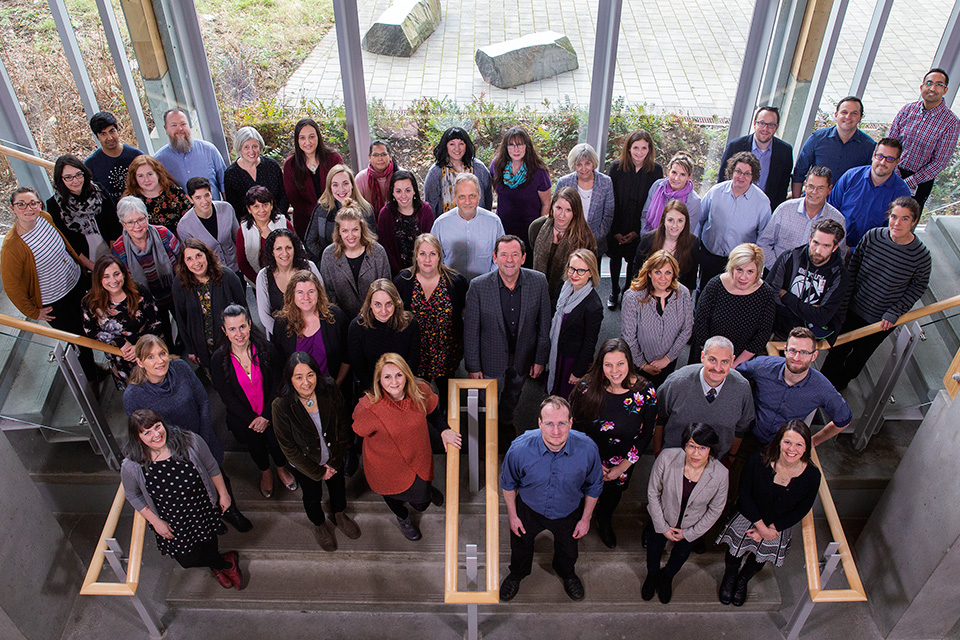 The President's Extraordinary Service Awards celebrate the outstanding contributions of UVic employees. Fourteen nominations from across campus—representing 67 people (six teams, eight individuals, five employee groups)—were submitted for the 2019 awards.
Congratulations to all of the nominees.
Show your support for your colleagues by attending the Cause for Applause award celebration ceremony, April 30 from 3:00 to 4:30 p.m. in the McKinnon Building lobby. Register online.
"I offer my sincere congratulations to each of the nominees for their extraordinary service to our university," says President Jamie Cassels. "Each year it's a genuine pleasure for me to celebrate the talent and commitment of our staff and faculty, who provide the foundation for our extraordinary environment. Each of these nominees is deserving of our thanks and recognition."
Photos
In this story
Keywords: administrative, staff
People: Jamie Cassels
Publication: The Ring