UVic visit deepens connections in Tokyo and Bangkok
Fine Arts, Continuing Studies, Social Sciences
- Tara Sharpe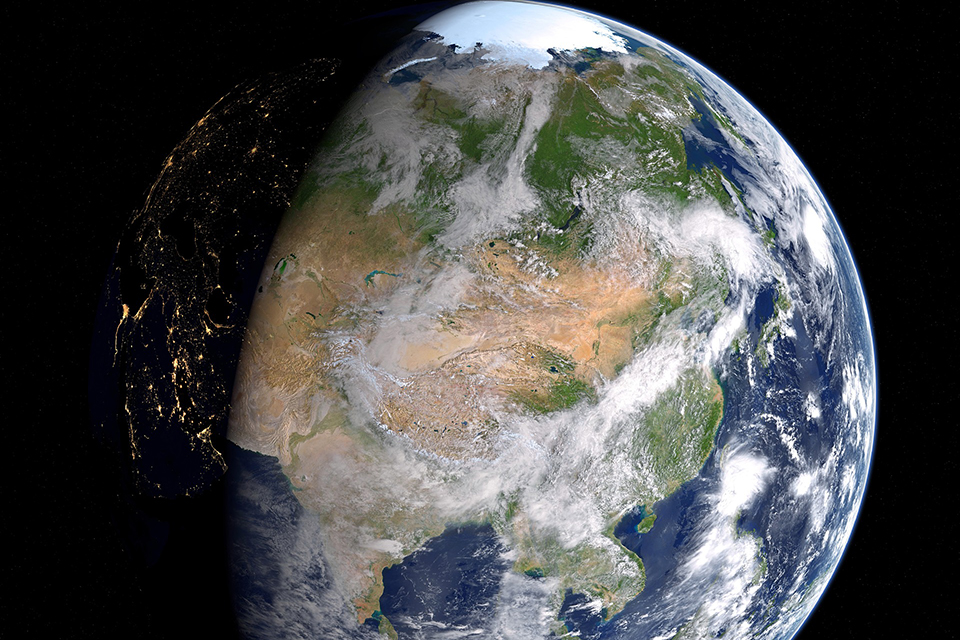 As we move through the first month of 2019, UVic is also deep into the third year of its International Plan: Making a World of Difference (2017-2022). And three months ago, a UVic delegation led by UVic President Jamie Cassels departed Victoria for southeast Asia to deepen the university's connections in Japan and Thailand.
More than 4,400 international students
Each year over 4,400 international students from more than 130 countries come to UVic for undergraduate and graduate programs and to participate in life at our university as new members of the broader campus community.
The visit to the region deepened UVic connections with alumni and partners and created the foundation for developing innovative programs and research networks that will ensure UVic's expertise is recognized globally.
—UVic Director of Student Recruitment and Global Engagement Carolyn Russell
Japan, since the 1990s
UVic has been active in Japan since the 1990s and now welcomes more than 60 Japanese degree-seeking international students on average to UVic. Approximately 400 alumni live in Japan and, in the 2017/18 academic year, there were 15 academic agreements and 23 active English Language Centre agreements with Japanese partners.
On Oct. 29, Cassels and five other UVic officials—including Dean of Social Sciences Catherine Krull, Dean of Fine Arts Susan Lewis and Director of Student Recruitment and Global Engagement Carolyn Russell—landed in Tokyo for meetings with key institutional partners and leaders, and receptions with UVic alumni and friends.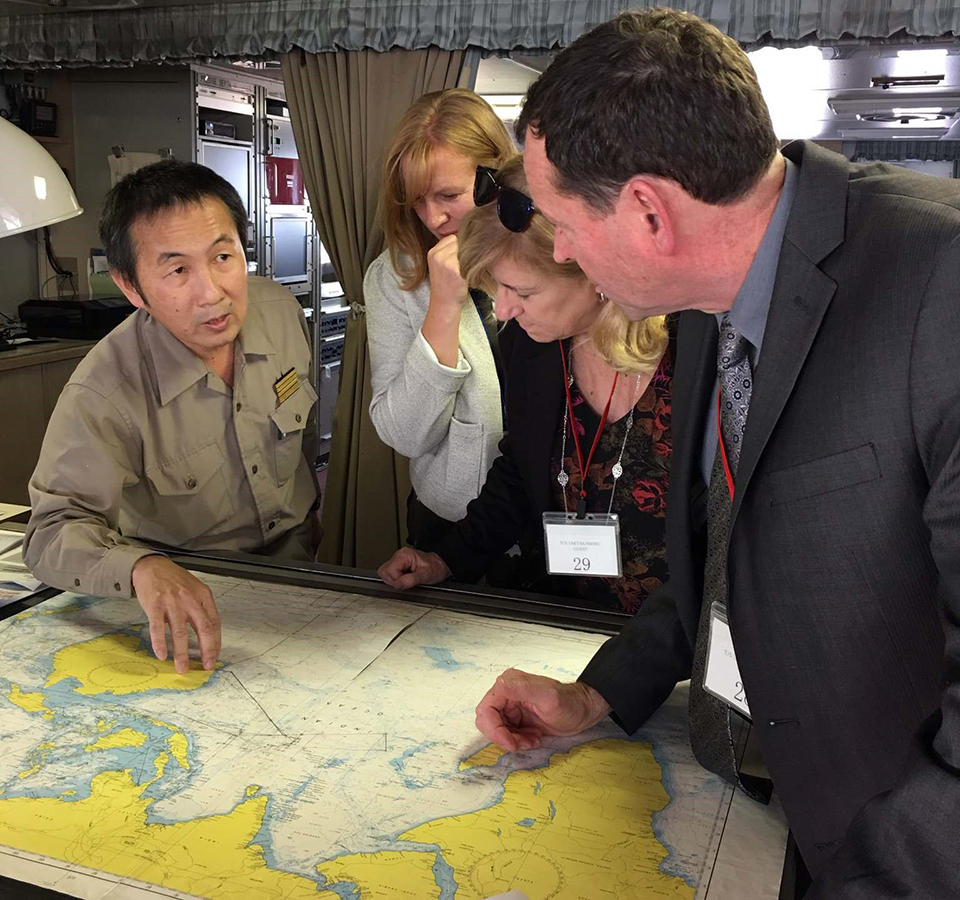 One highlight was a visit to the Tokyo University of Marine Science and Technology (TUMSAT), the only Japanese university that specializes in oceanography. TUMSAT is home to an oceans warning system similar to work being undertaken by UVic's Ocean Networks Canada. It also has six training ships for education and research, one of which was a feature of the UVic tour.

Then on Nov. 2, Krull, Lewis and Russell—accompanied by Lindsay Neilson, the former associate director of global engagement (now retired)—continued to Bangkok.
Thailand, since the 1980s
UVic began developing institutional links with Thailand in the early 1980s, followed by various initiatives over the years in support of student recruitment, global partnerships, cooperative education work placements and research-focused activities.

UVic regularly welcomes approximately one dozen Thai degree-seeking international students on average to our campus and there are approximately 80 UVic alumni presently living in Thailand.

The focus of November's visit to Thailand was the renewal of the existing agreements with three institutions—Chulalongkorn University, Mahidol University and Thammasat University—and broadening those relationships, as well as assessing future opportunities.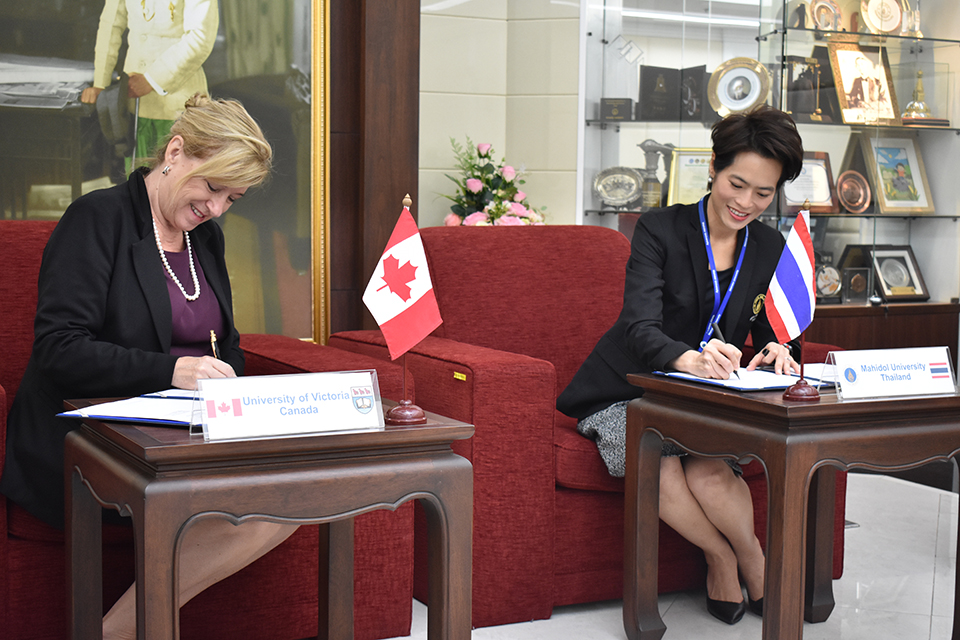 The visit to Bangkok wrapped up with a tour of facilities at Kantana Animation Studios, a leading computer graphics company that helped usher in a new age of Thai animation a decade ago, and included preliminary discussions on future internship possibilities for students.
Enhancing UVic's international presence
"Overall the mission was successful with many positive outcomes for UVic," says Russell. "In Japan, we enhanced our presence as an institution of choice for international collaboration and partnership in Canada. In Thailand, we reaffirmed long-standing relationships and discussed opportunities to build depth in these important relationships."
Find out more
Photos
In this story
Keywords: international, partnerships, study abroad, Asia
People: Jamie Cassels, Carolyn Russell, Susan Lewis, Catherine Krull