Welcoming Dr. Jeff Masuda to Social Dimensions of Health as Advisor
Jeff joins us from Queen's University, where he is Canada Research Chair in Environmental Health Equity. A health geographer and critical health promotion scholar, he is known for his contributions to research, policy, and practice at the intersection between environmental and social wellbeing in an unequal world.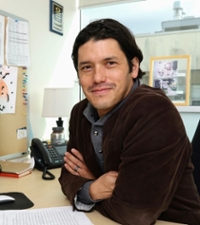 Jeff is a 
Sansei
 (third-generation) Japanese Canadian settler with ancestral roots on Vancouver Island. With over a decade of research relationships in BC, Jeff has been instrumental in the establishment of the 
Right to Remain
, a participatory research collective that is leveraging lived histories of colonial and racial dispossession in support of the Indigenous and tenant-led multi-racial movement to organize for healthier living conditions in Vancouver's Single Room Occupancy Hotels.