Early years specialization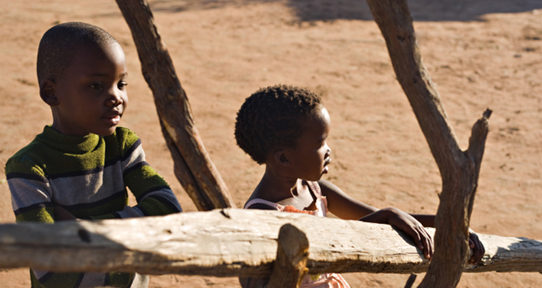 The early years specialization is designed to meet the growing demand for early years practitioners who can work across a range of services for young children (up to six years of age) and their families.
Its focus is to promote leadership and the necessary skills to build capacity within communities. Social justice and cultural diversity are threads that underlie all courses in the specialization.
Offered online (distance) during third and fourth year of the Bachelor in Child and Youth Care (BCYC) program.
Students will receive a BCYC upon successful completion of the specialization courses as well as CYC and UVic course requirements.
CYC students who enter the program in first year can begin the early years specialization in their third year. 
Community development and capacity building to support young children, their families and communities
Leadership, advocacy, and policy issues in early years services embedded within socio-political and economic contexts
Processes of assessment and evaluation relevant to practitioners working in the area of the early years
Social justice and cultural pluralism
Direct involvement in early years related settings to help students connect the knowledge and skills covered in courses
The early years specialization provides relevant coursework for students who have completed college-level education in:
early childhood education (ECE)
infant development programs (IDP)
infant mental health
supported child development (SCD)
cross-cultural early childhood development (ECD)
parenting support
early learning and literacy
The courses are instrumental in building and expanding upon the knowledge and skills addressed in college-level certificate and diploma programs related to the early years.
To obtain level one professional certification as an early childhood educator students must complete all specialization requirements and:
take CYC 280, Creating Programs and Environments for Young Children
successfully complete their  

CYC 210

,  CYC 310 and CYC 410 practica in a licensed child care or early years centre, and
master all ECE competencies specified by the ECE Registry
For more information on certification requirements, visit the ECE Registry by the end of CYC 410.
If you've already successfully completed an early childhood certificate or diploma, you may be eligible for block credit upon admission to the CYC degree program.
If you've completed a human services training program at an accredited institution with an overall GPA of B (5.0) or higher, you may be eligible to receive block credit upon admission to the School of Child and Youth Care:
15 units for a one-year certificate
30 units for a two-year diploma
This does not include vocational certificates or diplomas.
If you've completed an early childhood diploma in BC, you may be able to complete the CYC degree program in approximately two-years of full-time study.
"I chose the SCYC in particular because I received credit for the work I have already accomplished in the field of early childhood education. I currently work in the field of early childhood special education at a local child development centre. The trends that I am experiencing in the field require me to have a better understanding of how to relate to increasingly diverse families and communities. The BCYC affords me the opportunity to learn some applied skills that I can already apply in my current day-to-day work."
Kari Penner