Early years specialization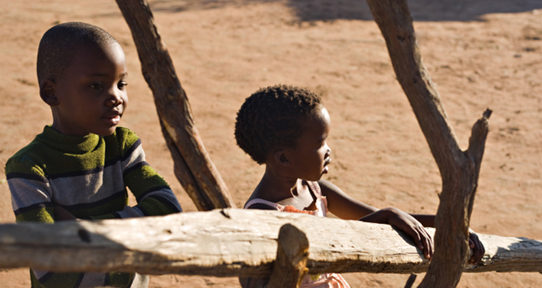 The Bachelor of Child and Youth Care at the University of Victoria is the only undergraduate CYC program in Canada that currently offers an Early Years specialization. Our Early Years specialization courses recognize the critical importance of children's early experiences on their life journey and the growing demand for early years CYC practitioners to work in a diverse range of settings that support the health and wellbeing of infants, young children, and their families. The courses emphasize developing knowledge, skills and leadership in program development and evaluation, critical policy analysis, and advocacy in local and global contexts with an overarching commitment towards advancing social justice and equity for all families raising young children.
All Early Years specialization courses are offered online (distance) during third and fourth year of the Bachelor in Child and Youth Care (BCYC) program.
CYC students who enter the program in first year can begin the Early Years specialization in their third year.
The Early Years Specialization provides relevant coursework for students who have completed college-level education, usually achieved in a one year certificate or two year diploma, in:  

early childhood education (ECE)
infant development programs (IDP)
infant mental health
supported child development (SCD)
cross-cultural early childhood development (ECD)
parenting support
early learning and literacy
Required Early Years courses include:
CYC 382:  Early Years Program Approaches;*
CYC 481:  Assessment and Evaluation in Contemporary Early Years Settings;
CYC 482:  Leadership, Advocacy & Program Planning in the Early Years.
* 382 is a prerequisite for 482
The 2020-2021 calendar of courses is now available. 
If you've already successfully completed an early childhood certificate or diploma, you may be eligible for block credit upon admission to the CYC degree program.
If you've completed a human services training program at an accredited institution with an overall GPA of B (5.0) or higher, you may be eligible to receive block credit upon admission to the School of Child and Youth Care:
15 units for a one-year certificate
30 units for a two-year diploma
This does not include vocational certificates or diplomas.
If you've completed an early childhood diploma in BC, you may be able to complete the CYC degree program in approximately two-years of full-time study.
"I chose the SCYC in particular because I received credit for the work I have already accomplished in the field of early childhood education. I currently work in the field of early childhood special education at a local child development centre. The trends that I am experiencing in the field require me to have a better understanding of how to relate to increasingly diverse families and communities. The BCYC affords me the opportunity to learn some applied skills that I can already apply in my current day-to-day work."
Kari Penner

As of September 2020 admissions, the SCYC will no longer be offering a path to level one ECE certification with the BC Early Childhood Education Registry. Students admitted
September 2019 or earlier
who have not yet taken any Early Years courses and are interested in level one ECE certification should contact
CYC Advising
to confirm interest no later than October 1st 2020. Current students who have taken Early Years Specialization courses will be contacted by our advisor with further information.