Priority areas - Spring 2022
A wide range of programs across the university are benefitting local and global communities. Check out the nine opportunities below to join UVic in building a better world. The first $10,000 donated to the feature funds listed below will be matched, dollar for dollar.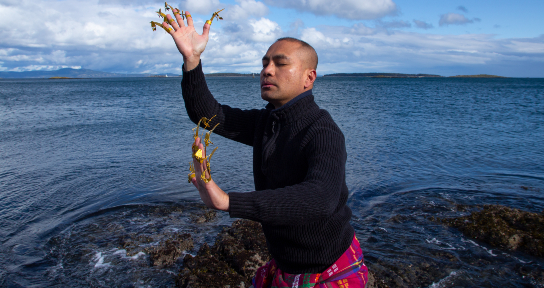 Ocean Networks Canada Artist in Residence Fund
With your donation, you'll give an aspiring artist a life-changing opportunity and engage more people on issues relating to the climate crisis. The residency program brings together a Fine Arts graduate student with the team of ocean scientists at UVic's Ocean Networks Canada. Your support will empower the artist-in-residence to create a stunning exhibit or performance, bringing ocean and climate research to the broader community in a fresh and creative way.
Being able to engage with the network of a research centre like Ocean Networks Canada opened doors. For example, we were invited to perform at the COP26 conference. The residency program empowers artists to contribute to sharing the script, to making the world better." – Dennis Gupa (PhD '21), ONC Artist-in-Residence 2021
Indigenous Education Fund
Your support for the Indigenous Education Fund will give more educators in BC the opportunity to participate in UVic professional development and qualification upgrade programs that will strengthen their understanding of Indigenous perspectives. This, in turn, will allow them to more confidently share these perspectives with students accross the province.
This program not only taps into your mind but teaches the whole being; heart, mind, body, and spirit. It emphasizes that we as humans are only one small part of Mother Earth's web; to appreciate and honour all of her beautiful creations. Lastly, it allows you to recognize and deepen what is most important to you in your learning, as we are all teachers, and we are all learners." - Judy Cristante (

current student, Teaching and Learning Indigenous Perspectives TQS program

)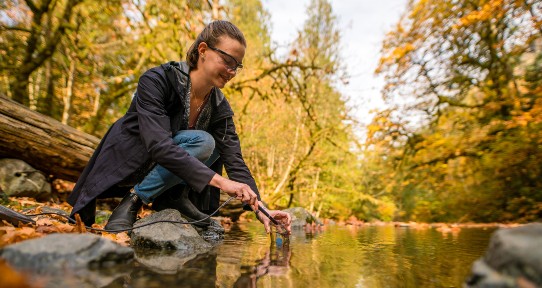 2030 Initiative
Your gift will help increase the number of women students in the Faculty of Engineering and Computer Science by creating opportunities at every stage of the journey into STEM. From girls-only outreach programming, to awards and mentorship, to targeted career services. Together, we can bring more women's voices to the table and ensure that 30% of students in the faculty are women by the year 2030.
I think human innovation and achievement are astonishing, but we still have a ways to go, and we need all hands on deck. When we exclude multiple voices from engineering, it often means that our designs and innovations are weaker, less productive or even harmful. Creating a culture within ECS that welcomes and meaningfully supports women benefits everyone." – Camille Zimmer, PhD student, Engineering
Experiential Learning for Business Students
Your donation today will create valuable experiential learning opportunities for Gustavson students while contributing to sustainability and social innovation in our communities. Empower business leaders who think differently, and act responsibly.
Integrating my key class learnings into a workplace that shares the same values of social responsibility has shown me how I can truly make a difference in my community. Throughout my co-op term, I've had the opportunity to meet with like-minded individuals who have inspired me to move through the early stages of my career." - Sydney Hucal, BCom student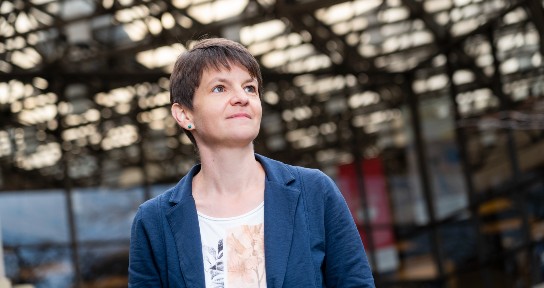 Murray Dawson Fellowship in Humanities
Your donation will make education more accessible by providing financial support to an exceptional Humanities graduate student returning to UVic to pursue their studies.
This fellowship had a decisive impact on my studies. I really cannot stress this enough. Receiving it at the beginning of my first year in the English doctoral program meant that I could safely continue my higher education after a hiatus of more than ten years. I believe that the Murray Dawson fellowship supports diversity and encourages its recipients on their individual path to fulfilling their academic, as well as personal, goals." – Lucie Kotesovska, PhD student and doctoral fellow, Department of English
HSD Land-Based Learning Fund
By making land-based learning accessible to HSD students, you can help develop thoughtful and responsible leaders. Your donation will give students the opportunity to learn from Indigenous Elders in a community setting, giving them the tools to practice respectfully as they move on to careers that support people, communities and governments.
Land learning has been one of the best experiences so far at UVic. I feel honoured to learn from Indigenous knowledge keepers, and to explore some of my own connections and impacts on the land as a settler. The assignments are all relevant to being present within one's body, exploring connection to animals and plants and broadening one's understanding of history from local knowledge keeper perspectives. I will use what I learned to better serve the community and to continue to work using a decolonial approach throughout my life." – Miriam Davidson, 4th year student, Social Work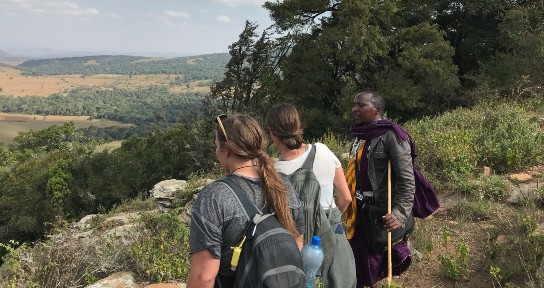 Social Sciences Experiential Learning Fund
Your gift will bring Social Sciences students out of the classroom and into local and international communities, providing them with field school opportunities that will shift their perspective and empower them to create change.
My experience in Tanzania provided me with the opportunity to do hands-on research in my field. The field school was an unforgettable experience, and I learned so much from it. It allowed me to fully understand my love for development and conservation. I am very grateful for the funding I received that allowed me to go on the field school without financial stress, making it easier to put everything possible into my classes!" - Courtenay Miller (BA '21), Geography & Environmental Studies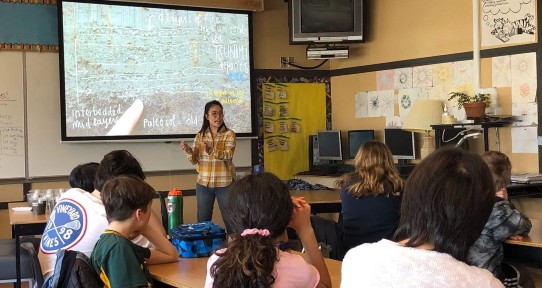 SchoolShake
Help BC communities better prepare for earthquakes through this exciting citizen science project. Your gift will fund the installation of miniature seismometers in schools, so children and teachers will learn about geoscience while UVic researchers receive crucial data.
"You never know" is a statement in my mind every time I do science outreach. I am inspired by Tilly Smith, a student who saved hundreds of lives during the 2004 Indian Ocean tsunami by recognizing the ocean drawback effect and warning beach-goers. You never know that one little touch of science and hands-on activity will sit in one's memory and emerge during a natural hazard. You never know whether the outreach topic could inspire someone's future career. These thoughts motivate me, as well as knowing that my small actions can help the community prepare for hazards and become more resilient." – Israporn Sethanant, PhD Student
The Law Centre
Your support for The Law Centre clinical program will give law students practical and valuable experience, while providing free legal services to vulnerable and low-income clients.
The community impact of The Law Centre is substantial. We are providing access to justice for folks who would otherwise not be able to receive legal advice or representation. I was so privileged to be able to support my clients during my term and I learned so much from them.  Deciding to enroll in The Law Centre clinical course was the best decision I made during my time at the UVic. My experience will stay with me throughout my career and I will be actively involved in access to justice work moving forward." - Lisa Harris, J.D. Candidate 2022, Faculty of Law
Our impact areas
With the help of generous alumni and donors, UVic is making a difference in the following areas:
Health and wellness
Indigenous-led scholarship
Social Justice and equality
Technology and the human experience
Climate, environmental change and sustainability