Pathways to Education
No two journeys are alike, but the UVic Pathways to Education Fund supports students wherever they are on their path. 
Your donation will help students where the need is greatest, including through entrance scholarships, awards for international students, and low-barrier support for Indigenous students.
Nicole's pathway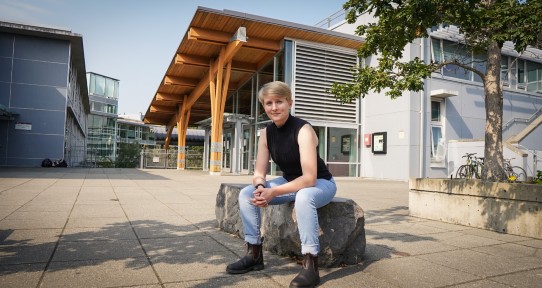 Nicole returned to their studies at the University of Victoria after seven years away to pursue their dream of a career in environmental management and sustainability. Going into their fourth year, Nicole knew that they would need to take even more time off to earn money. A scholarship gave Nicole the means to finish their studies.
Going back to school had been a hit to my finances so I was going to have to take more time off, but the scholarships meant I could come back and finish. I will be forever grateful to the donors behind the scholarship for giving me this incredible opportunity." – Nicole Hack
Joshua's pathway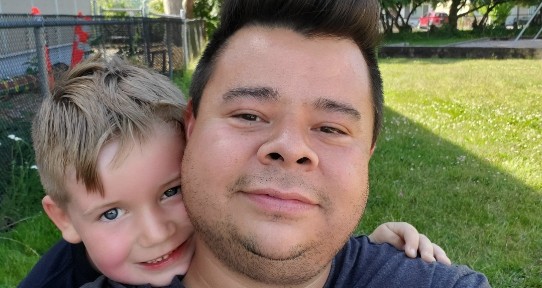 After high school, Joshua completed a diploma in early childhood education but then left school to focus on working. Through his own experience adopting a child out of foster care, he became passionate about the need for systemic change to improve the future of Indigenous children. He's now studying Child and Youth Care at UVic. Awards and scholarships are supporting Joshua along this path. 
Your support means more than you can understand. I am a single parent to a six-year old boy and it's important for me to model dedication and hard work for him. I am the first person on both sides of my family to attend university, and this offers a different path for the future generations of people in my family and my community." – Joshua Houghton
Chia-ho's pathway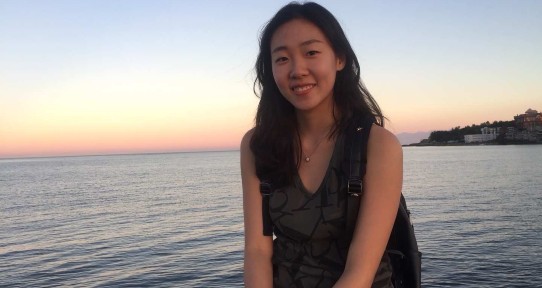 As an international student from China, Chia-Ho found studying philosophy at UVic very challenging as she did not have a strong background in western philosophy. Thanks to donor support, her confidence has increased and now she is working towards a graduate degree.
Receiving a scholarship made me more confident as a student and a human being. It made me believe in my own strength. Your encouragement and support make me even more determined to continue my pursuit of truth and becoming a better person." – Chia-Ho Huang