Celebrating student recipients at convocation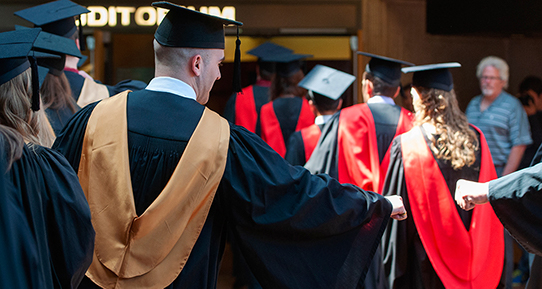 Thousands of UVic students and their families and friends will gather on campus this June to celebrate the achievement of an academic milestone. During Spring Convocation from June 11–15, ceremonies will be held to confer 3,776 degrees, diplomas and certificates. 
Out of those 3,776, approximately one in seven, or 540 students have been supported along their academic journey by donors. Now they are getting ready to use that education in all number of positive ways. Like student Qwisun Yoon-Potkins, a recipient of the Roy E.L. Watson Scholarship, who is graduating with a BA in Sociology. In the future, she wants to educate people—especially young people—about social issues and social injustices. 
"My future is pretty open and I am looking forward to the endless opportunities and experiences as it comes," she says.