Women Leading Change
Women have made great strides in the labour force, but there is still much to address in order to close the gender gap. The Women Leading Change series highlights powerful voices leading change across industries in which women remain underrepresented. These events aim to help raise awareness around gender inequality and support positive action through dialogue and engagement.
---
Women Leading Change - Break the Bias 
On March 9, 2022, in celebration of International Women's Day, Women Leading Change - Break the Bias highlighted powerful voices leading change across industries in which women remain underrepresented. 
Christina Clarke, Allison Greaves, Sophie Lui and Ruth Mojeed Ramirez shared their experiences and discussed how we can support, inspire and empower people, and create more equitable access to opportunities in the workplace. 
Moderator & Panelists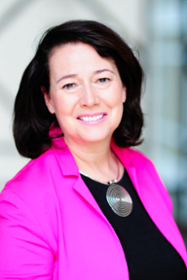 The Honourable Janet Austin was sworn-in as the 30th Lieutenant Governor of British Columbia on April 24, 2018. Prior to this appointment, she spent 15 years as Chief Executive Officer of YWCA Metro Vancouver, one of the province's largest and most diversified non-profits.
Raised in Alberta, Her Honour spent her early career in public sector roles, working in regional planning and public consultation and communications. She moved to British Columbia, where she began working with BC Housing and actively volunteered for many organizations committed to improving the lives of others. She has served on various boards including the Greater Vancouver Board of Trade, TransLink, the Women's Health Research Institute, the Canadian Pediatric Society and the Dr. Peter AIDS Foundation and MOSAIC.
Her Honour is Chancellor of the Order of British Columbia and was invested as a Member of the Order in 2016. As Lieutenant Governor, she has identified three key themes for her mandate: the promotion of diversity and inclusion, democracy and civic engagement, and Reconciliation.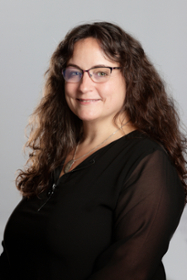 Christina Clarke is a 27 year employee with Songhees Nation, serving 6 years as Executive Director and 2 years as CEO of newly formed
Songhees Development Corporation
. Christina is a graduate of UVic with a BC in Anthropology and Canadian History. Christina lead the Songhees implementation of the First Nations Fiscal Management Act and coordinated the Songhees Wellness Centre project.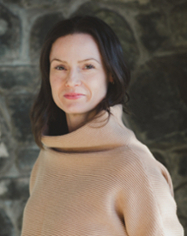 Allison Greaves is the Human Resources Manager and a Principal with Durwest Construction Management. She has over 8 years of experience in the industry and is an advocate for human resources and women representation in the industry. She is the founder and co-facilitator of 'BuildingWell', a CPHR BC & Yukon Community of Practice for the construction industry, offering peer support to over 100 businesses. She is a proud supporter of the Construct Your Future Program, and provides sponsorship to several apprentices and newcomers to the industry. She is an active community member, holds a diploma in Human Resource Management, is a CPHR Candidate and serves on the Vancouver Island Construction Association Board of Directors.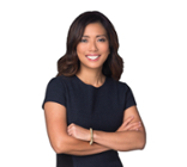 Sophie Lui began co-anchoring
Global News
Hour at 6 on Global BC, alongside Chris Gailus, in 2015. Prior to that, she co-hosted Global BC News Morning. She is currently making up for about five years of lost sleep, which coincidentally, is about the same length of time she did the morning show.
Her favourite part of the job is the opportunity to learn something new every day. She loves that she has an occupational excuse to call just about anybody to ask just about any question.
Sophie was born and raised in the Lower Mainland and has been a news junkie for as long as she can remember. She attended BCIT and graduated from the Broadcast Radio program. From there, she worked at several news radio stations like CKNW, CKIQ-Kelowna, and CFAX-Victoria – before turning toward television news at CHEK-TV in Victoria and then moving back to Vancouver to work at Global BC.
Sophie's hobbies include travelling, cycling, listening to music, reading, and procrastinating.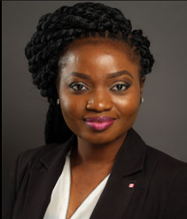 Ruth Mojeed Ramirez is the Chief Equity Officer of The Inclusion Project. She brings extensive lived experience and grounded expertise to her work in racial equity, diversity and inclusion. Her research, engagement and solutions design focus on an intersectional and inter-generational approach to address complex issues of race, decolonization and gender equity. She leads organizational REDI strategy development and coaching among multi-level stakeholders in public and private sectors.
Ruth is a nation builder and community organizer who has been widely recognized for her role in supporting newcomers and racialized people on the path to finding a sense of belonging within Canadian institutions and communities. 

Global BC is very proud to support Women Leading Change - Break the Bias, in celebration of International Women's Day.
---
Previous Events
Check out previous events from the Women Leading Change series.
---
Series Presented by
Women Leading Change is brought to you by the University of Victoria and the Office of the Lieutenant Governor of British Columbia.
Justice, Equality, Diversity and Inclusion is a key area of focus for both the Honourable Janet Austin, Lieutenant Governor of British Columbia and the University of Victoria. Her Honour has been working to elevate voices and amplify the contributions of women and gender diverse people as a focus to her work as Lieutenant Governor.  
At UVic we are committed to upholding the values of equity, diversity, inclusion and human rights in our living, learning and work environments. We know that diversity underpins excellence, and that we all share responsibility for creating an equitable, diverse and inclusive community.    
If you have any questions or would like to learn more, please contact engagewithus@uvic.ca