Women Leading Change in STEM
Increasing equity, diversity and inclusion in science, technology, engineering and math.
Date: October 13, 2021 | Time: 5:00 - 6:30 pm | Cost: Free | Location: Farquhar Auditorium, University of Victoria  *The event will also be live online.
Women have made great strides in the labour force, but there is still much to address in order to close the gender gap. Women Leading Change in STEM, highlights powerful voices leading change across industries in which women remain underrepresented.
Join us for a conversation with STEM leaders Denise Williams, First Nations Technology Council, Julie Angus, Open Ocean Robotics, Mina Hoorfar, UVic Engineering and Computer Science and Sue Paish, Digital Supercluster that will connect, inspire and empower. 
Moderated by: The Honourable Janet Austin, Lieutenant Governor of British Columbia
---
 Did you miss the event?
---
Moderator and speakers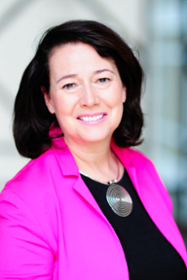 The Honourable Janet Austin was sworn-in as the 30th Lieutenant Governor of British Columbia on April 24, 2018. Prior to this appointment, she spent 15 years as Chief Executive Officer of YWCA Metro Vancouver, one of the province's largest and most diversified non-profits.
Raised in Alberta, Her Honour spent her early career in public sector roles, working in regional planning and public consultation and communications. She moved to British Columbia, where she began working with BC Housing and actively volunteered for many organizations committed to improving the lives of others. She has served on various boards including the Greater Vancouver Board of Trade, TransLink, the Women's Health Research Institute, the Canadian Pediatric Society and the Dr. Peter AIDS Foundation and MOSAIC.
Her Honour is Chancellor of the Order of British Columbia and was invested as a Member of the Order in 2016. As Lieutenant Governor, she has identified three key themes for her mandate: the promotion of diversity and inclusion, democracy and civic engagement, and Reconciliation.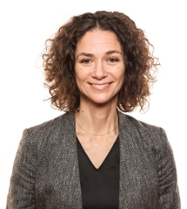 Julie is the CEO and cofounder of
Open Ocean Robotics
, a marine robotics and data analytics company. She is a best selling author, scientist and explorer who received National Geographic's Adventurer of the Year award when she became the first woman to row across the Atlantic Ocean from mainland to mainland. She is a keynote speaker who has inspired hundreds of corporate audiences sharing lessons in leadership, teamwork and overcoming challenges.
Julie has written three books, has a graduate degree in microbiology and is a serial entrepreneur who co-founded two previous ocean-focused businesses. Julie is a director on NATO's Maritime Unmanned System Initiative Innovation Advisory board and a board member for the Centre for Ocean Applied Sustainable Technologies (COAST). In 2020 she was awarded Innovator of the Year by BC Business and in 2021 she was recognized as Industry Icon by the BC Cleantech Industry.
In addition to business awards, Julie has been recognized in the realm of science, writing, and exploration. These accolades include University of Victoria's Distinguished Alumni Award, McMaster University Young Alumni Award, North America's Leading Adventurer by Explore Magazine, One of Canada's Greatest Women Explorers by Canadian Geographic, Royal Canadian Geographic Society Fellow and many others.
Mina Hoorfar is the new Dean of the Faculty of Engineering and Computer Science at the University of Victoria. She began her term on July 1, 2021. For the past 15 years, she was a professor in the School of Engineering at the University of British Columbia, Okanagan campus (UBCO) and the head of UBC's Advanced Thermo-Fluidic Laboratory.
Mina has consistently been recognized for her inspired teaching and her research. A few of her awards include: the CSME Emerging Technologies Medal (2021); from BCBusiness, BC's Most Influential Women (2018); the President's Teaching Award of Excellence from Engineers and Geoscientists BC (2017); and UBC's Researcher of the Year (2016).
As an academic leader and engineer, she is a strong advocate of equity, diversity and inclusion. As Dean, she hopes to make UVic Engineering and Computer Science top in its class.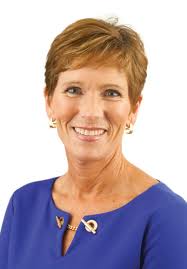 Sue has devoted decades to advancing women's impact across multiple sectors: first in the legal profession as one of Canada's leading Human Rights lawyers and then as the Managing Partner of one of BC's largest firms where she grew the firm from one office in BC to nine offices on three continents. In healthcare Sue broke barriers as the first woman CEO of a major pharmacy chain and later as CEO of Canada's largest diagnostic lab where she doubled the company size in her first year.  In these roles Sue championed the interests, potential and opportunities for women in leadership positions. Now, as CEO of the Digital Supercluster, Sue leads a team that is 80% women, solving some of industry and society's biggest challenges through Canadian made digital technology solutions.  
Sue serves on the Boards of TELUS International, CORIX, Canexia Health, Own the Podium and Stemcell Technologies and Co-Chair's Canada's COVID-19 Testing and Screening Expert Advisory Panel.  Her biggest joy is spending time in Canada's wilderness with her husband, daughters and granddaughters. 
---
---
Presented by
Women Leading Change in STEM is brought to you by the University of Victoria and the Office of the Lieutenant Governor of British Columbia.
Justice, Equality, Diversity and Inclusion is a key area of focus for both the Honourable Janet Austin, Lieutenant Governor of British Columbia and the University of Victoria. Her Honour has been working to elevate voices and amplify the contributions of women and gender diverse people as a focus to her work as Lieutenant Governor.  
At UVic we are committed to upholding the values of equity, diversity, inclusion and human rights in our living, learning and work environments. We know that diversity underpins excellence, and that we all share responsibility for creating an equitable, diverse and inclusive community.    
If you have any questions or would like to learn more, please contact engagewithus@uvic.ca
---
Thank you to our partners