Women Leading Change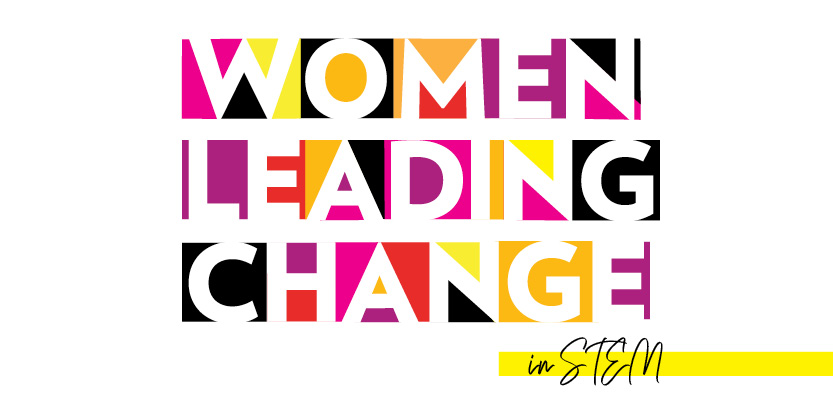 Women have made great strides in the labour force, but there is still much to address in order to close the gender gap. The Women Leading Change series highlights powerful voices leading change across industries in which women remain underrepresented. These events aim to help raise awareness around gender inequality and support positive action through dialogue and engagement.
The next Women Leading Change event will happen in the early New Year – keep an eye on this page for upcoming event details.
---
Women Leading Change in STEM
The first event took place on October 13, 2021 and focused on women leading change in Science, Technology, Engineering, and Math (STEM). Four phenomenal leaders came together to discuss their experience in making change and how we can support others along their journey.
In addition to the panel, Science Venture hosted a workshop at Arbutus Global Middle School. If you would like to host a workshop at your school, please contact  svworkshops@engr.uvic.ca.
---
Presented by
Women Leading Change in STEM is brought to you by the University of Victoria and the Office of the Lieutenant Governor of British Columbia.
Justice, Equality, Diversity and Inclusion is a key area of focus for both the Honourable Janet Austin, Lieutenant Governor of British Columbia and the University of Victoria. Her Honour has been working to elevate voices and amplify the contributions of women and gender diverse people as a focus to her work as Lieutenant Governor.  
At UVic we are committed to upholding the values of equity, diversity, inclusion and human rights in our living, learning and work environments. We know that diversity underpins excellence, and that we all share responsibility for creating an equitable, diverse and inclusive community.    
If you have any questions or would like to learn more, please contact engagewithus@uvic.ca
---
Thank you to our partners