Success in Michigan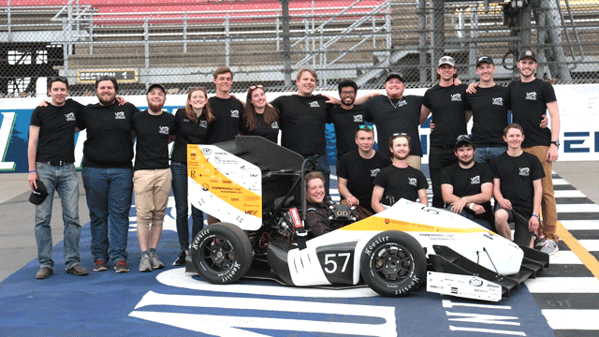 UVic Formula Motorsport is proud to announce the preliminary results show we have finished 16th place overall at the FSAE Michigan event out of 120 schools from around the world, which is our best finish ever! We also finished as the top Canadian team in the competition in another first for the university. The team was led by its captain Wilson Hay (4th year - Mechanical Engineering) and its project manager Josef Svorkdal (3rd year - Mechanical Engineering). Drivers Wilson Hay and Peter de Shepper both had excellent 11-lap sessions in the Endurance race, and each driver made some great passes. The team also scored well in the design portion of the event as well. 
If you are interested in supporting the UVic Formula Motorsport team, we are currently running a crowdfunding campaign supported by General Motors. 
https://www.indiegogo.com/projects/gm-partnered-uvic-vehicle-development-fund-engineering#/
More information on the team can be found at fsae.ca.