Zuomin Dong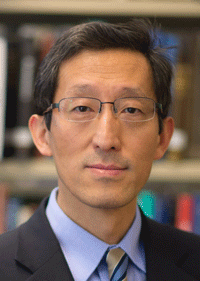 Position
Professor
Mechanical Engineering
Contact
Office: Engineering Office Wing, Room 523
Credentials
BSc (Beijing Polytechnic), MSc, PhD, (State Univ. of New York), P.Eng
Area of expertise
Integrated multiphysics modelling, simulation and global optimization, next generation hybrid electric vehicles and fuel cell systems, optimal 5-axis CNC tool path generation, smart grid, green ship, and intelligent systems
Research Areas
modeling, testing and design optimization of advanced hybrid electric vehicles, hybrid marine vessels, and fuel cell systems
meta-model based global optimization of complex, multi-physics systems
real-time optimal control of plug-in hybrid electric vehicles/ships, smart grid, traffic systems
automated optimal 5-axis CNC tool path planning and generation
Research Description
The research of Dr. Dong and his associates focuses on modeling and simulation of complex multi-physics systems, global optimization, real-time optimal control, and advanced manufacturing. The research combines advanced computer modeling, optimization, and intelligent system to solve practical problems in design, control and manufacturing.
Over the past years, Dr. Dong and his green transportation technology research team at UVic have focused on the developments of advanced HEV/PHEV/EREV/FCV modeling, simulation, design optimization, and real-time optimal control techniques in close collaboration with leading automotive, hybrid powertrain, fuel cell and green marine transportation technology developers, including GM, Ballard, AFCC, Azure Dynamics, BC Ferries, etc. The innovative research and productive research program, focused on new optimization-based, hybrid powertrain design/control methods foradvanced, multiple-mode hybrid electric propulsion system, have been supported by various government agencies and industry partners, including NSERC, Natural Resources of Canada, BC Natural Resources and Applied Sciences Endowment Fund, and Transport of Canada.
The research led to the establishment of the UVic Green Vehicle Research, Testing and Testing Centre, a unique and first in west Canada HEV testing facility, with automotive workshop, active braking capable 4WD chassis dynamometer, engine dynamometer, emission monitoring instrument, and automotive/machine tools, as well as a very successful UVic EcoCAR and Formula Hybrid programs, supported by US/Canadian governments and over two dozen leading North American automotive, electronics and software industrial sponsors. Drs. Dong and Crawford severed as the UVic EcoCAR faculty advisors.
In green transportation, Dr. Dong's research has been focused on the effective integration of multidisciplinary computer modeling/simulation, advanced optimization, and fuzzy intelligent system to solve various important and challenging transportation application problems in road and marine transportations and in dynamic traffic control for signalized highways.
Dr. Dong has been working closely with industry and served as director, consultant and collaborator for a number of companies and government agencies. He also served as a member on the editorial boards of several international journals and organization committees of a number of international conferences. Dr. Dong is a Professional Engineer registered in British Columbia and a Fellow of CSME.