UVic's fourth annual 5 Days of Action: 365 days of commitment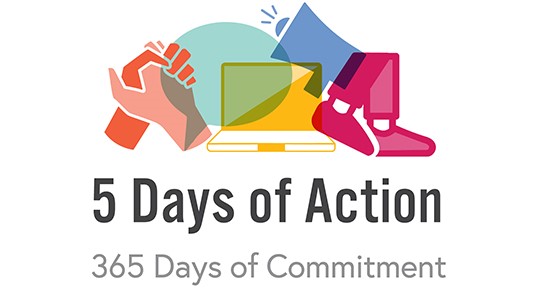 Organized through the Equity, and Human Rights Office and its partners, UVic has hosted the fourth annual 5 Days of Action to highlight existing efforts across campus all aiming to create a safer and more inclusive campus. Community stakeholders were invited to come to campus, enjoy free parking, and participate in the 5 Days of Action events, workshops, and art exhibits. On the second day of this week-long event, the Michèle Pujol Room in the Student Union Building was opened up to provide students and community members the chance to watch livestreaming of workshops and review the calls to action. The screening showed the Transgender Archives: Celebrating 10 years and Amplifying voices: Integrating unrepresented identities into music.
Dr. Aaron Devor, the Founder and Subject Matter Expert at The Transgender Archives shared his journey in developing the archives over the past decade, recent projects, and showcased his favourite collections. This resource is open Monday to Friday and is inviting of all members of the university community, researchers from other institutions and the general public. 
Amplifying voices: Integrating unrepresented identities into music. The workshop started with a conversation around why we do a territory acknowledgement, transitioned to a recital from the School of Music featuring underrepresented identities in music, and concluded with a panel discussion around the issue of programming diverse music in curriculum and concert halls. You can watch a recording of the event here.
The UVic campus is aiming to become more accessible and open to community members to attend these amazing events. The week-long event provided many opportunities to Listen, Reflect, Dialogue, Engage, and show Solidarity for ending discrimination, harassment, and sexualized violence; plans are already underway for next year's event.