Careers
Careers for biochemists and microbiologists
An undergraduate degree in biochemistry or microbiology will provide you with the skills and experience necessary to work in a wide range of jobs or advanced studies.
Our students have gone on to careers in:
Research: in industry, medical, government or university labs
Education: in high schools, colleges and universities
Biotech industry: research, production and sales
Many students use a biochemistry/microbiology degree as a stepping stone to professional degrees:
Medicine
Dentistry
Pharmacy
Veterinary school
Forensic science
Some students apply their biochemistry or microbiology degree with training in other faculties to gain access to non-traditional areas:
Law (biotechnology patents etc.)
Science journalism (Internet, TV, radio, magazines and newspapers)
Business (with MBA)
Sales and marketing
Health and safety
What can I do with a Science degree?
Name: Dr. Vern Carruthers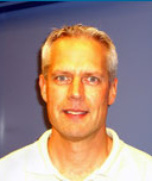 UVic degree:
Program: Biochemistry
Graduated: 1985
My goal upon graduation was to pursue an academic research career beginning with graduate studies.
My career path:

1986-1991: Graduate school in the Department of Microbiology and Immunology at the University of Western Ontario studying the antigenic structure of African Trypanosome major surface proteins with Michael W. Clarke (former UVic Post-doc with Terry Pearson).

1991-1995: Post-doc with George A.M. Cross in the Laboratory of Molecular Parasitology at The Rockefeller University in New York developing new genetic tools in African Trypanosomes to understand mechanisms underlying antigenic variation.

1995-1998: Research Associate with L. David Sibley in the Department of Molecular Microbiology at Washington University in St. Louis studying cell invasion and intracellular survival of Toxoplasma gondii.

1998-2006: Assistant/Associate Professor in the W. Harry Feinstone Department of Molecular Microbiology and Immunology at the Johns Hopkins Bloomberg School of Public Health with a research team focused on understanding how T. gondii infects target cells.

Currently: Professor, Department of Microbiology and Immunology, University of Michigan Medical School. My group seeks to understand how key virulence determinants function in T. gondii cell invasion and egress, along with how the parasite acquires nutrients from the host to support replication.

Overachieving UVic Biochemistry or Microbiology graduates are welcomed to contact me about postdoctoral training opportunities. I'm also happy to help provide career advice to aspiring grads interested in pursuing academia research and scholarship.
Name: John Hall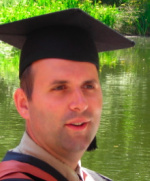 Home town: Salt Spring Island, BC
UVic degree: B.Sc. then MPA
Program: Biochemistry
Graduated: 1993

My goal upon graduation was: Work in protein biochemistry. Stay in Montreal where my last co-op term was. Get paid more!

My career path:

1993-1996: Performed molecular cloning, manual and automated DNA sequencing, sequence analysis and assembly of various plasmids and cosmids contributing to the publication of Saccharomyces cerevisia left arms of chromosomes I and XVI.

1996-1998: Horrible back injury… went to school studying Restoration of Natural Systems at UVic. Fun but back better and need to find work!

1998: Lab Instructor for several sections of CHEM 101.

1998-2000: Started as a Research Technician then promoted to Research Scientist in Leroy Hood lab's sequencing facility. Great experience with HR, budgets, accounting and facilities.

2000-2009: Administrative Officer for Dept of Biochemistry and Microbiology. Great people to work with – faculty, staff undergrad and grad students!

2007: Finished my Masters in Public Administration at UVic.

2008: Spend a year in the Leadership Victoria program. Lots of work and met lots of people.

2010-present: Administrative Officer for Faculty of Science. Budgeting and general support for Science. We have a lot of faculty, staff and students doing really exciting things!

Points of interest: I like supporting outreach activities that engage K-12 students in science.

The future: Keep doing what I enjoy and learning as I go!
Name: Monica Clifford
Hometown: Victoria BC
UVic degree: B.Sc.
Program: Biochemistry
Graduated: 2008
My current job(s): Graduate student in Medical biophysics at University of Toronto, Residence Don at Chestnut residence, Administration Officer at HMCS York.
My goal upon graduation was: find a career that was intellectually stimulating.
My career path:
2003-2008: Completed a co-op degree in Biochemistry.
2008-2009: Work as a research assistant for viral bioinformatics group at the biochemistry department at UVic where my primary duty was to curate a viral genome database.
2009-Present: Moved to Toronto and embarked on a graduate degree in medical biophysics where I am working on adult stem cell populations. Although research at a graduate level affords a lot of intellectual freedom and autonomy I do work long hours, including most weekends, for very little pay. It takes, on average, 7 years to complete a PhD in medical sciences. It is a significant investment that requires a lot of commitment and willingness to live meagerly.
During this time I have taken on two additional jobs; as an administration officer responsible for personnel files and training for a cadet corp. and as a residence don responsible for the wellbeing and supervision of undergraduate students.
The future: Recently a friend was bemoaning the fact that there aren't careers anymore. No longer can you get a career-track job and work your way up. What I wonder is why anyone would want that. There are too many opportunities and experiences to settle on one thing for the rest of your working life. For me, I might head to Montreal to study at McGill, I have always wanted to learn French. I might go to Alberta for a PhD. I could head to San Francisco or Seattle and work in biotech. Currently, due to scholarships and part-time work, I make as much as a graduate student as I would if I went for an entry-level job. Maybe I will stick around here for a while longer.
So long as I am enjoying what I do, and do it well there are options. It is too easy to overlook the fact that this is your life when trying to establish yourself in life.
Name: Heather Croft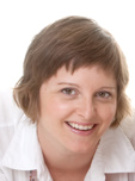 Home town: Victoria
UVic degree: B.Sc. + M.Sc
Program: Biochemistry
Graduated: 2001 + 2004

My goal upon graduation was: Manage a Research Lab

My career path:

1999-2001: Worked as a junior technician for a local biotech startup. Noticed that everyone with a B.Sc. was making double what I was with my college diploma, so back to school I went.

2001-2002: A year of research in an academic lab following my undergrad confirmed that the lab bench was the place for me.

2004-2005: I transitioned from student life to professional life by walking all the way down the hall into the Cunningham Building and working as a lab manager and research tech for a new prof in the Biology Department.

2005-2009: Made the jump from academic research to research for a government agency. Worked on some major disease outbreaks, wrote papers, used some fancy equipment but started to feel pigeon-holed as the "protein girl". I needed to broaden my skill set.

2009-present: Career change! Now I coordinate public relations and recruitment initiatives, networking and partnering events, advise students, update web content and manage the the infrastructure requirements of a department here on campus. I miss the lab and still think of myself as a scientist but love the challenge of such a varied job, especially interacting with students and faculty.

Highlights: Seeing how interrelated fields - Developmental Biology, Biochemistry, Virology and Molecular Biology tackle big questions from different perspectives. Collaborating with teams of people spread across the country and the globe.

The future: Hoping to find the job that will marry my passion for research and science with event planning and interacting with people.
Name: Kevin Temke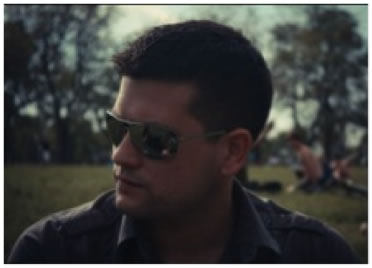 Home town: Surrey, British Columbia
UVic degree: B.Sc.
Program: Honours Biochemistry
Graduated: 2009
My goal upon graduation was: To move to Spain, learn Spanish and travel Europe while deciding if devoting my life to the medical profession was really for me.

My career path:

2005-2009: I have always had a fascination with why conscious medical intervention into human injury or illness can make such a significant impact on the outcome of a condition. My studies of biochemistry furthered my knowledge regarding the physiological and biochemical reasoning behind medicinal treatments. However, the highly theoretical and academic nature of biochemistry did little satisfy my desire to learn about its practicality and application to treatments. The gap created between academia and practices led me to attend the Justice Institute of BC Paramedic Academy where I was licensed to competence for work in the emergency medical field in 2007. I volunteered my paramedical qualifications as a mentor to kinesiology students involved in studying sports injuries with the Department of Athletics at UVic during my undergrad. I was responsible for overseeing initial assessment and treatment of the UVic men's rugby team during games and practices.

2009-Present: After living in Spain and meeting many friends from all over Europe, I returned to Canada to work in the oil sands of Alberta as an Emergency Medical Responder while simultaneously studying for my medical admissions tests and the Chartered Financial Analyst exam. An incredible opportunity to work with a cardiac surgeon in Montreal pushed me to leave my paramedic job to study the regenerative effects of implanting stem cells into the infract zone of heart attack patients. I later declined a full scholarship to study alongside this surgeon after standing in the operating room and seeing a human heart beating in front of me I knew a physician is all I wanted to be. I received several offers from medical schools and decided that England, my country of second citizenship, is where I wanted to live. After the completion of my interim posting with the surgeon I took on a job as an Equity Day Trader for a firm in Montreal where I was able to utilize my knowledge of finance and the stock market to earn a living.

Points of interest: I enjoy jobs where I am able to leverage my abilities to stay calm under pressure to perform tasks many others cannot. The moral of my story is to take opportunities as they come and embrace your interests, no matter how irrelevant they may seem to your ultimate goal since you never know how they will pan out.

The future: I will be attending the University of Liverpool Medical Program in England starting in September 2011.
Name: Jaclyn Davidson
Home town: Victoria
UVic degree: B.Sc.
Program: Biochemistry
Graduated: 2004

My goal upon graduation was: to obtain a job in Victoria that utilized my degree in Biochemistry.

My career path:

2000-2004: Undergraduate degree in Biochemistry at UVic

Jan-April 2003: Co-op position as a Quality Control Technician for Thrifty Foods (doing microbial testing of food samples)

2004-2006: Laboratory Assistant in the Biochemistry/Microbiology Department at UVic

2006-2007: Laboratory Instructor for Microbiology 200 Labs at UVic

2006-2008: Continuing Studies Certificate Program in Environmental and Occupational Health at UVic

2007-2011: Occupational Health, Safety and Environmental Consultant at UVic, specifically the Biosafety Officer for the last 3 years

The future: Continue to work at UVic and promote health and safety on campus.
Name: Dr. Marty Boulanger
UVic degree: B.Sc.
Program: Biochemistry
Graduated: 1997
My goal upon graduation was: A career in research focused on developing novel strategies to improve human health.

My career path:

1997-2002: Graduate school (PhD) in the Department of Biochemistry at the University of British Columbia studying the degradation of environmental pollutants using engineered microbial enzymes.

2002-2004: NSERC Post-doctoral fellow in the Department of Microbiology and Immunology at Stanford University studying the structural basis of how cytokine-receptor recognition.

2004-2006: Senior Scientist Division of Structural Biology at Affinium Pharmaceuticals. Our goal was to design and develop novel antimicrobial therapeutics using a structure based drug design platform.

Currently: Assistant Professor Department of Biochemistry and Microbiology, University of Victoria. My lab studies the structural basis of how key proteins enable parasites to invade host cells and survive in transmission vectors such as mosquitoes. We also collaborate on several drug design projects that target flu virus and cancer cells.
Name: Val Kerr

Home town: Kamloops
UVic degree: B.Sc.
Program: Double Major (Biochemistry and Chemistry)
Graduated: 1992

My goal upon graduation was: To make a bit of money so I could finally afford a car and maybe go travelling.

My career path:

1992-1995: Worked as a research assistant in Dr. Nano's lab at UVic. My main project was to find a better vaccine for tuberculosis which gave me great experience working in a Level 3 lab.

1995-1996: Enrolled in the Post Degree Professional Program at UVic where I obtained my teaching certificate.

1996-1997: Microbiology 200 Lab Instructor at UVic.

1997-present: Biochemistry and Microbiology 406 Lab Instructor at UVic.

Overall: I feel very fortunate that I have found a job where I can combine my interest in the field of biochemistry and microbiology with my need to work with people. It is also a career that allows me to maintain that ever difficult work-life balance; I now have a wonderful family which includes two young children. They love coming to work with me to do "science experiments" and I have to say, I love coming to work, too.
Name: Ivor Beessee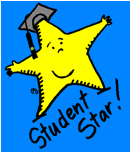 Home town: Nanaimo
UVic degree: B.Sc.
Program: Biochemistry
Graduated: 2003

My goal upon graduation was: Pay off student loans; get off the island; find an interesting hands-on lab job; maybe do a post-graduate degree.

My career path:

2003-2005: I landed a job as a research assistant in a research lab at the University of Toronto. The lab studied antibiotic resistance in TB and the prevalence of resistant strains in Ontario. This was my first taste of big city living.

2005-2007: Watching others in my lab run their own research projects got me interested in doing research myself. Enrolled in MSc program at the University of Calgary studying control of alcohol production in yeast (what else?). Hoped I would have time to do some serious hiking in the Rockies. Skiing Sunshine and Lake Louise is awesome!!

2007-present: Started as a Junior Scientist in a Calgary (you can learn to love the winter) company that designs anti-cancer viruses. Promoted to Scientist in 2009. It's really cool to be working on products that could be useful as cancer therapeutics.

Points of interest: The contrast of academic and industrial research is interesting – though both have advantages. Attending scientific conferences is a real bonus – have been to London (UK), Miami and Montreal.

The future: Considering whether to go work in another country for a couple of years – even doing a PhD abroad.
Name: Kelly Bogh

UVic degree: B.Sc.
Program: Biochemistry/Microbiology
Graduated: 1999

Current job: Scientific Publishing Editor at Canadian Science Publishing (CSP)

My goal upon graduation was: to find a job I liked!

My career path:

1999-2003: Editorial Assistant at Heron Publishing

2003-present: Scientific Publishing Editor at NRC Research Press (now CSP)

Reasons for career choices: This is a career I just "fell into". None of the options I explored during university or immediately after graduation satisfied me, so when I started working for a publishing company and found that it really suited my personality, I decided to make a career of it. I have since completed a 2-year Postgraduate Certificate in Editing and I am a certified Editor in the Life Sciences.

What I like about my job:
I am responsible for the editing of scientific manuscripts and the timely publication of scientific journals. My job is interesting because the manuscripts I work on cover a wide array of topics, everything from the mechanisms of action of chemotherapeutic drugs to the genetic analysis of Italian grapevine cultivars. My job is challenging because the publishing industry is highly competitive and constantly evolving, and there is always the need to master new technologies or apply one's skills to new projects. My job is rewarding because I have a lot of control over my day-to-day activities and I derive great satisfaction from producing a quality finished product. And I could go on … !
Name: Michael Kuzyk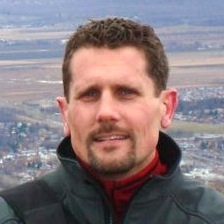 UVic degree: B.Sc. and Ph.D.
Program: Biochemistry
Graduated: 2000
Current job: Senior Product Manager at GenoLogics Life Sciences Software
My goal upon graduation was: to work in industry as I always found applied scientific research interesting.
My career path:
2000-2002: Senior Scientist at Microtek International. During this period I was able to see through the outcome of my PhD research, which was developed into a commercial veterinary vaccine.
2002-2004: Field Scientist covering Western Canada for Ciphergen Biosystems. This position was my first departure from what was 'expected of me' based on my background. This was an exciting position that allowed me to learn a lot about mass spectrometry and protein chemistry. Ciphergen was based in the San Francisco Bay Area, I learned a lot, however I also traveled a lot. I enjoyed being able to work closely with customers and positively affect the research of many groups across Canada with exciting new technology (SELDI-TOF mass spectrometry).
2004-2007: Staff Scientist at Canada's Michael Smith Genome Sciences Centre. At the BCGSC I was able to design a state-of-the-art mass spectrometry core lab in Canada's largest genomics research centre. I continued my learning curve in proteomics, and was exposed to a lot of human genomic research, which was very interesting given my bacterial background.
2007-2009: Research Assistant Professor at the UVic-Genome BC Proteomics Centre. I seized the opportunity to return to Victoria and continue my proteomics based research in Canada's leading proteomics centre. During my time at the proteomics centre I was able to lead large-scale collaborative research projects with groups around the world, while advancing my own research into quantitative proteomics.
2009-present: Senior Product Manager at GenoLogics Life Sciences Software. This change reflects my second departure from what was 'expected of me' based on my background and has definitely been my most challenging. Since I've always been very interested in the technological and computational side of life sciences research - the opportunity to work for a life sciences software company was very exciting. In my current role, I am broadening my understanding of business, and it is my responsibility to accurately represent and anticipate our customer's perspective and to direct the development of our software to meet customer needs. I presently also get to work closely with customers and leading industry providers of next generation sequencing instrumentation.
Points of interest: Getting to meet, and work with, luminary scientists while having the opportunity to help advance their research. Shifting the focus of my work and getting to dive deep into details!
The future: Who knows? Something interesting and science related is all I ask! I would definitely like to continue my career in Victoria as I have a young family and relocating from Vancouver back to Victoria was challenging enough.
Name: Vasily Cherepanov

Hometown: Sakhalin, Russia
UVic degree: B.Sc.
Program: Biochemistry
Graduated: 2004
My career path:

2002-2003: My introduction to laboratory science was at the Biochemical Research Center at UBC where I spent most of the year raising antibodies in mice and rates against a stem cell marker. I really did feel like a kid in a toyshop during that time - got to learn and carry out a lot of cutting edge experiments in cell biology and play around with multimillion-dollar equipment.

2004-2006: Following my undergrad I got a job as a research assistant in a Virology/Bioinformatics lab at UVIC where I got to learn viral genomics and helped to design bioinformatics software for viral genome analysis. However, the general lack of pecuniary benefits in a university lab caused me to consider a new career.

2006-2008: Health care has always been a second calling of mine (right after science), growing up in a family of doctors and nurses my have had something to do with it, so I decided to try Medical Radiography at BCIT thus launching my new career in medical imaging.

2008-2009: I spend a year working as an x-ray technologist at Vancouver General Hospital. Lots of fun, especially on a night shift in emergency.

2009-2010: Back to school, expanding my specialization in medical imaging to diagnostic medical sonography. The original plan was to work for a couple of years, pay off a few debts, but BCIT decided to change the sonography program from one year to two and a half, making it accessible not only to people with prior background in imaging but to everybody. So I took advantage of the last year the program ran in the old format and got in.

2010-Present: I practice ultrasound in a busy hospital, downtown Vancouver. Love the job, I get to interact with a lot of patients, see and learn lots of different pathologies.

Reflections: I do miss the lab and an image of a proper scientist, but circumstances in life can lead one to something unforeseen. It is important to be prepared for a bumpy ride and a degree in Biochem followed by real life lab research did just that for me. More than anything, I have gained understanding and an immense respect for discovery and scientific method that in my opinion defines modern society. I own my commitment to evidence based medicine and rationalism to a degree in science.

The future: As long as I'm capable and the opportunities provide themselves I want to continue learning. Moving forward, a degree in medicine followed by a clinical research in radiology would be ideal continuation of my career.
Name LeAnn Howe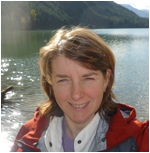 Home town Victoria
UVic degree B.Sc. and Ph.D.
Program: Biochemistry
Graduated 1998

My goal upon graduation was:To go somewhere different and learn something new (I know, really ambitious).

My career path:

1998-2003: I did my post-doctoral research in a HHMI lab at the Pennsylvania State University. Penn State is in a town called State College (no joke), which is located in Happy Valley Pennsylvania (again no joke). Although everything there revolves around college football, it is one of the "hotbeds" of transcription research. The lab used budding yeast as a model organism to study chromatin structure and function. Because it was an HHMI lab it was loaded with post-docs, so there were lots of very talented people around to learn from.

2003-present:I wasn't really sure what I wanted to do after my post-doc, but when a faculty position in the Biochemistry Department at UBC came up, I jumped at it. Fortunately, I had a pretty productive post-doc and managed to get the job. I was awarded tenure and promoted to Associate Professor in 2009. It's an amazing job.

Points of interest: For me, nothing beats the independence of running your own group. You get to pick who you work with and what you work on (as long as you can convince the funding agencies that it is worth doing).

The future:I currently have two small children. Once they are older I will go on a sabbatical to go somewhere different and learn something new (I know, really ambitious).