Events
Speakers in the Colloquium present works in progress drawn from their current research. We post titles and papers close to the presentation date.
All seminars take place on Fridays in the Fraser Building (Law) Room 152 at 2:30pm. Pre-seminars are held one week in advance in the same room at 12:30pm.
All pre-seminars are held in Fraser 152, 12:30-2:00 p.m.
2018-19 Season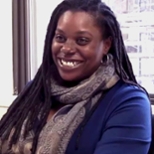 Seminar: Black Feminist Vision and the Politics of Healing in the Movement for Black Lives 
Abstract:
The Movement for Black Lives (#BlackLivesMatter) has developed a political philosophy rooted in black feminist thought, which posits that it is only by centering the most marginalized that we will be able to imagine and enact just social practices and institutional/legal policies. This vision of "healing justice" inspires both the organizational practices and political action of the movement. To answer the interlocking structural oppression that the most marginalized face, movement actors begin by acknowledging that feelings are not the opposite of intellect and that care and affirmation are not only personal, but critically, political resources. In this paper I explore both the empirical impetus for this margin-to-center philosophy advocating healing justice and the theoretical and practical implications of basing a social movement's political philosophy on the treatment of trauma and the necessity of care. 
Biography:
Deva Woodly is an Associate Professor of Politics at the New School. A former fellow of the Institute for Advances Study (2012-2013), she is the author of The Politics of Common Sense: How Social Movements Use Public Discourse to Change Politics and Win Acceptance (Oxford 2015). Her research covers a variety of topics, from media & communication, to political understandings of economics, to race & imagination, & social movements. In each case, she focuses on the impacts of public discourse on the political understandings of social and economic issues as well as how those common understandings change democratic practice and public policy. Her process of inquiry is inductive, moving from concrete, real-world conditions to the conceptual implications of those realities. In all cases, she centers the perspective of ordinary citizens and political challengers with an eye toward how the demos impacts political action and shapes political possibilities. Her current book projects are #BlackLivesMatter and the Democratic Necessity of Social Movements, an examination of the ways that social movements re-politicize public life in times of political despair and What We Talk About When We Talk About the Economy, a broad investigation of American economic discourse and its implications for politics and policy in the post-Great Recession era. 
Seminar Presentation
Pre-seminar Readings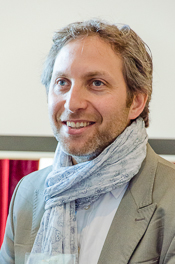 Seminar: Legalities and Literacies
Mark Antaki graduated from McGill in 1996 under the National Programme with a B.C.L. and an LL.B. He has a Ph.D. in Jurisprudence and Social Policy from the University of California, Berkeley. His doctoral thesis undertook a "Genealogy of Crimes Against Humanity".
Seminar Presentation
Pre-seminar Readings

Seminar: TBA
Dean Spade is an Associate Professor at Seattle University School of Law, where he teaches Administrative Law, Poverty Law, Gender and Law, Policing and Imprisonment, and Law and Social Movements. Prior to joining the faculty of Seattle University, Dean was a Williams Institute Law Teaching Fellow at UCLA Law School and Harvard Law School.
In 2002, Dean founded the 
Sylvia Rivera Law Project
, a non-profit law collective that provides free legal services to transgender, intersex and gender non-conforming people who are low-income and/or people of color. SRLP also engages in litigation, policy reform and public education on issues affecting these communities and operates on a 
collective governance model
, prioritizing the governance and leadership of trans, intersex, and gender non-conforming people of color.
Dean's book, Normal Life: Administrative Violence, Critical Trans Politics and the Limits of Law was published by South End Press in 2011. A 
second edition
 with new writing was published in 2015 by Duke University Press. Bella Terra Press published a 
Spanish edition
 in 2016.
In 2015, Dean released a one-hour video documentary, 
Pinkwashing Exposed: Seattle Fights Back
!, which can be watched free online with English captions or subtitles in several languages.  
Dean's 
videos
, 
articles,
interviews
, 
book chapters
, and 
syllabi
 are available on his 
website
.
Seminar Presentation
Pre-seminar Readings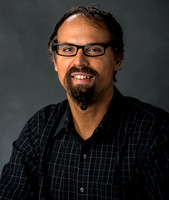 Seminar: TBA
I am a professor and environmental activist working at Michigan State University (MSU). My website features general information and links about my research and projects, drafts of my published and forthcoming articles and short essays (including the Indigenous science letter), teaching and research materials on #NoDAPL and Indigenous climate justice, and places where you can followmy updates.
My work focuses on the problems and possibilities Indigenous peoples face regarding climate change, environmental justice, and food sovereignty.
I participate in some great and unique programs at MSU that I encourage you to check out, including Philosophy, Community Sustainability, American Indian & Indigenous Studies, Environmental Science & Policy, Environmental Philosophy & Ethics and the Geocognition Research Lab.
Seminar Presentation
Pre-seminar Readings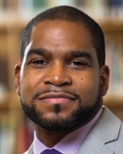 Seminar: TBA
Professor Rogers has wide-ranging interests located largely within contemporary democratic theory and the history of American and African-American political and ethical philosophy. His first book, The Undiscovered Dewey: Religion, Morality, and the Ethos of Democracy, explored these issues through an interpretation of John Dewey's writings and the theme of human responsiveness central to his work. That book was haunted by the unpursued theme of racial injustice and its place in American democracy. Professor Rogers' second book--The Darkened Light of Faith: Race, Democracy, and Freedom in African American Political Thought--will be devoted to figures within American and African-American political thought; it will combine close readings of figures and historical contextualization to think through the themes of democratic responsiveness, redemption, and faith amid racial injustice.
In addition to his past published book and current book project, he has edited John Dewey, The Public and its Problems, is at work on African American Political Thought: A Collected History  (under contract: University of Chicago Press), a collection of 32 essays on figures in the tradition of African American political thought co-edited with Jack Turner, as well as a new edited project tentatively titled Race and the Imagination. His articles appear in major academic journals as well as popular venues such as Dissent, the Atlantic, Public Seminar, and Boston Review.
In addition to these past and current projects, Professor Rogers now serves as the co-editor of Oxford University Press New Histories of Philosophy series. The series attends to the unstudied resources in the history of philosophy. Although I'm interested in the entire series, I'm especially keen to build its list in Africana Philosophy.
Seminar Presentation
Pre-seminar Readings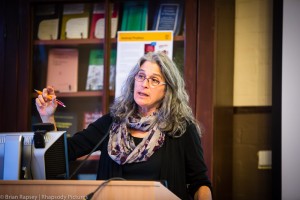 Seminar: Resistance Self-Respect: Another Challenge for Liberalism
Biography:
Lori Gruen is the William Griffin Professor of Philosophy at Wesleyan University where she coordinates Wesleyan Animal Studies. She is also Professor of Feminist, Gender and Sexuality Studies and Science in Society. She is the author and editor of eleven books, including Ethics and Animals: An Introduction (Cambridge, 2011), The Ethics of Captivity (Oxford, 2014), and Entangled Empathy (Lantern, 2015) and the forthcoming Critical Terms for Animal Studies (2018) She is a Fellow of the Hastings Center for Bioethics and a Faculty Fellow at Tufts' Cummings School of Veterinary Medicine's Center for Animals and Public Policy and was the first chair of the Faculty Advisory Committee of the Center for Prison Education at Wesleyan. Gruen has documented the history of The First 100 chimpanzees in research in the US and has an evolving website that documents the journey to sanctuary of the remaining chimpanzees in research labs The Last 1000.
Her research lies at the intersection of ethical theory, political philosophy, and social practice. She has written on a range of topics and her current projects include exploring ethical and political questions raised by captivity and carceral logics.
Seminar Presentation
Resistance Self-Respect: Another Challenge for Liberalism
Pre-seminar Readings
2017-18 Season (past seminars)
2016-17 Season (past seminars)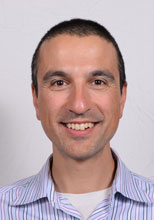 Seminar: The Territorial Rights of Animals: Zoopolis and Beyond
Avery Kolers is Professor of Philosophy and Director of the Social Change minor at the University of Louisville. Since completing his PhD at the University of Arizona, he has published widely in the areas of social and political philosophy and applied ethics. His first book, Land, Conflict, and Justice: A Political Theory of Territory (CUP 2009) was awarded the Canadian Philosophical Association's Biennial Book Prize. He is also the author of A Moral Theory of Solidarity (OUP 2016).
Professor Kolers' particular research interests include issues surrounding territorial rights and solidarity. These highly "applied" issues touch on a wide range of problems, but also raise hard questions about how to navigate deep diversity in a shared world. His 2009 book Land, Conflict, and Justice: A Political Theory of Territory (Cambridge University Press) won the Canadian Philosophical Association's biennial book prize. More recently, his 2012 article "Floating Provisos and Sinking Islands" received the Journal of Applied Philosophy prize, awarded for "the best article published in the year's volume."
Currently, Professor Kolers is working on a book on solidarity and further articles on territorial rights. He has initiated a research project on the emergence of a discourse of indigenous title in the 16th-century Spanish Dominicans Francisco de Vitoria and Bartolomé de Las Casas as they grappled with the moral and political implications of the Encounter with the "new world."
Seminar Presentation
Pre-seminar Readings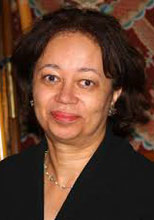 Seminar: On rights and reality: from stated exceptions to states of exception
Professor Williams received her B.A., Wellesley, 1972 & J.D., Harvard, 1975. She practiced as deputy city attorney, Office of the Los Angeles City Attorney; and as staff lawyer, Western Center on Law and Poverty. She has served on the faculties of the University of Wisconsin School of Law, City University of New York Law School, and Golden Gate University School of Law and has been at Columbia since 1991.
Professor Williams is fellow, at the School of Criticism and Theory, Dartmouth College, and at the Center for Advanced Study in the Behavioral Sciences. She has published widely in the areas of race, gender, and law, and on other issues of legal theory and legal writing. Her books include The Alchemy of Race and Rights; The Rooster's Egg; and Seeing a ColorBlind Future: The Paradox of Race. Columnist, The Nation. MacArthur fellow. Board of Trustees, Wellesley College.
Seminar Presentation
Pre-seminar Readings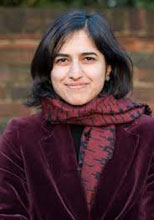 Seminar: Racial Regimes of Ownership: Thinking Through Property with Cedric J. Robinson
Professor Bhandar's current research project explores the relationship between racial formations and modern property law in settler colonial contexts. She examines articulations of race and ownership that emerge through the appropriation of Indigenous lands, drawing on a combination of critical theory, archival sources, and interviews in Canada, Australia and Israel/Palestine.
Professor Bhandar is co-editor (with Jon Goldberg-Hiller) of the book Plastic Materialities: Legality, Politics and Metamorphosis in the work of Catherine Malabou (Duke University Press, 2015). The contributions in this volume assess the political and philosophical implications of Malabou's innovative combination of poststructuralism and neuroscience across the disciplines of legal theory, sociology, literature and philosophy.
She is also co-editor of a special issue of Darkmatter Journal, "Reflections on Dispossession: Critical Feminisms" (2016, with Davina Bhandar). This collection traces a path for contemporary critiques of neoliberal capitalism and colonial dispossession. The authors show the compelling need for complex strategies and tools to evaluate the interlocking or intersectional practices of dispossession, and their particular effects on racialised, Indigenous, sexualized, and gendered subjects.
Lastly, Professor Bhandar is co-editor of the Routledge Book Series, Law and the Post-Colonial: Ethics, Politics & Economy, and has served on the editorial board of Feminist Legal Studies and the International Advisory Board of the Law and Society Review.
Seminar Presentation
Pre-seminar Readings