Events
Speakers in the Colloquium present works in progress drawn from their current research. We post titles and papers close to the presentation date.
All seminars take place on Fridays in the Fraser Building (Law) Room 152 at 2:30pm. Pre-seminars are held one week in advance in the same room at 12:30pm.
All pre-seminars are held in Fraser 152, 12:30-2:00 p.m.
2018-19 Season
2017-18 Season (past seminars)
2016-17 Season (past seminars)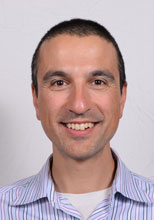 Seminar: The Territorial Rights of Animals: Zoopolis and Beyond
Avery Kolers is Professor of Philosophy and Director of the Social Change minor at the University of Louisville. Since completing his PhD at the University of Arizona, he has published widely in the areas of social and political philosophy and applied ethics. His first book, Land, Conflict, and Justice: A Political Theory of Territory (CUP 2009) was awarded the Canadian Philosophical Association's Biennial Book Prize. He is also the author of A Moral Theory of Solidarity (OUP 2016).
Professor Kolers' particular research interests include issues surrounding territorial rights and solidarity. These highly "applied" issues touch on a wide range of problems, but also raise hard questions about how to navigate deep diversity in a shared world. His 2009 book Land, Conflict, and Justice: A Political Theory of Territory (Cambridge University Press) won the Canadian Philosophical Association's biennial book prize. More recently, his 2012 article "Floating Provisos and Sinking Islands" received the Journal of Applied Philosophy prize, awarded for "the best article published in the year's volume."
Currently, Professor Kolers is working on a book on solidarity and further articles on territorial rights. He has initiated a research project on the emergence of a discourse of indigenous title in the 16th-century Spanish Dominicans Francisco de Vitoria and Bartolomé de Las Casas as they grappled with the moral and political implications of the Encounter with the "new world."
Seminar Presentation
Pre-seminar Readings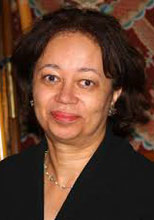 Seminar: On rights and reality: from stated exceptions to states of exception
Professor Williams received her B.A., Wellesley, 1972 & J.D., Harvard, 1975. She practiced as deputy city attorney, Office of the Los Angeles City Attorney; and as staff lawyer, Western Center on Law and Poverty. She has served on the faculties of the University of Wisconsin School of Law, City University of New York Law School, and Golden Gate University School of Law and has been at Columbia since 1991.
Professor Williams is fellow, at the School of Criticism and Theory, Dartmouth College, and at the Center for Advanced Study in the Behavioral Sciences. She has published widely in the areas of race, gender, and law, and on other issues of legal theory and legal writing. Her books include The Alchemy of Race and Rights; The Rooster's Egg; and Seeing a ColorBlind Future: The Paradox of Race. Columnist, The Nation. MacArthur fellow. Board of Trustees, Wellesley College.
Seminar Presentation
Pre-seminar Readings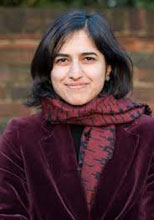 Seminar: Racial Regimes of Ownership: Thinking Through Property with Cedric J. Robinson
Professor Bhandar's current research project explores the relationship between racial formations and modern property law in settler colonial contexts. She examines articulations of race and ownership that emerge through the appropriation of Indigenous lands, drawing on a combination of critical theory, archival sources, and interviews in Canada, Australia and Israel/Palestine.
Professor Bhandar is co-editor (with Jon Goldberg-Hiller) of the book Plastic Materialities: Legality, Politics and Metamorphosis in the work of Catherine Malabou (Duke University Press, 2015). The contributions in this volume assess the political and philosophical implications of Malabou's innovative combination of poststructuralism and neuroscience across the disciplines of legal theory, sociology, literature and philosophy.
She is also co-editor of a special issue of Darkmatter Journal, "Reflections on Dispossession: Critical Feminisms" (2016, with Davina Bhandar). This collection traces a path for contemporary critiques of neoliberal capitalism and colonial dispossession. The authors show the compelling need for complex strategies and tools to evaluate the interlocking or intersectional practices of dispossession, and their particular effects on racialised, Indigenous, sexualized, and gendered subjects.
Lastly, Professor Bhandar is co-editor of the Routledge Book Series, Law and the Post-Colonial: Ethics, Politics & Economy, and has served on the editorial board of Feminist Legal Studies and the International Advisory Board of the Law and Society Review.
Seminar Presentation
Pre-seminar Readings