Using the facility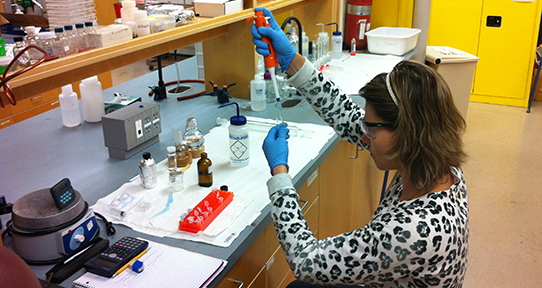 Big or small, simple or complex, we are interested in your project. We offer training to all users so that they can become proficient with research technologies for their research.
Anyone may apply to use the facility regardless of discipline, whether for academic or commercial purposes. You can also hire us to do the service for you. We encourage you to contact us to discuss how we can be of assistance to you.
User fees
We offer a three-tiered system: academic users, commercial users, and inside users.
The user fee for instrument, system, training, service can be viewed after logging onto our FIPS booking system or contacting us directly.
In general, as for the academic and internal users, a flat training fee $100 per user per instrument for CAMTEC members or $115 per user per instrument for non-CAMTEC members is applied. Commercial user's training fee is $250 per user per instrument.  
User Rate* /hour

Equipment

Commercial
Academic
Internal
Agilent 5500 Atomic Force Microscope (AFM)
$ 50
$ 50

$ 10

Cytoviva dark field hyperspectral microscope system

$ 30
$ 10
$ 10

PANalytical Empyrean X-ray System

$ 70
$ 70
$ 35

Raman Microscope

$ 70

$ 70

$ 35

Superconducting Single Photon Detection (SSPD) System

$ 70

$ 70

$ 35

Tip-enhanced Raman Scattering (TERS) Microscope

$ 70

$ 70

$ 35

Zeiss Confocal Laser Scanning Microscope

$ 70

$ 70

$ 35

Service

$ 50

$ 50

$ 25
*Yearly FIPS cap ($2,000/Supervisor/Instrument/UVic fiscal year) is applied to both academic and internal CAMTEC members for individual instrument's usage fees ONLY. Training, service, consumables and repair are excluded from the FIPS cap. All CAMTEC members are internal FIPS users. Non-CAMTEC (academic and internal) members pay an extra 10% on all the listed rates. 
*A Yearly FIPS cap of maximum $10,000 (equivalent of 5 instrument caps) is also applied to academic and internal users regarding the instrument usage fees. 
Project specific rate may be applied instead of hourly rate upon discussion.
Rates usually remain the same throughout the fiscal year (until March 31st), but we reserve the right to change the rates at any time.