New director joins Pacific Climate Impacts Consortium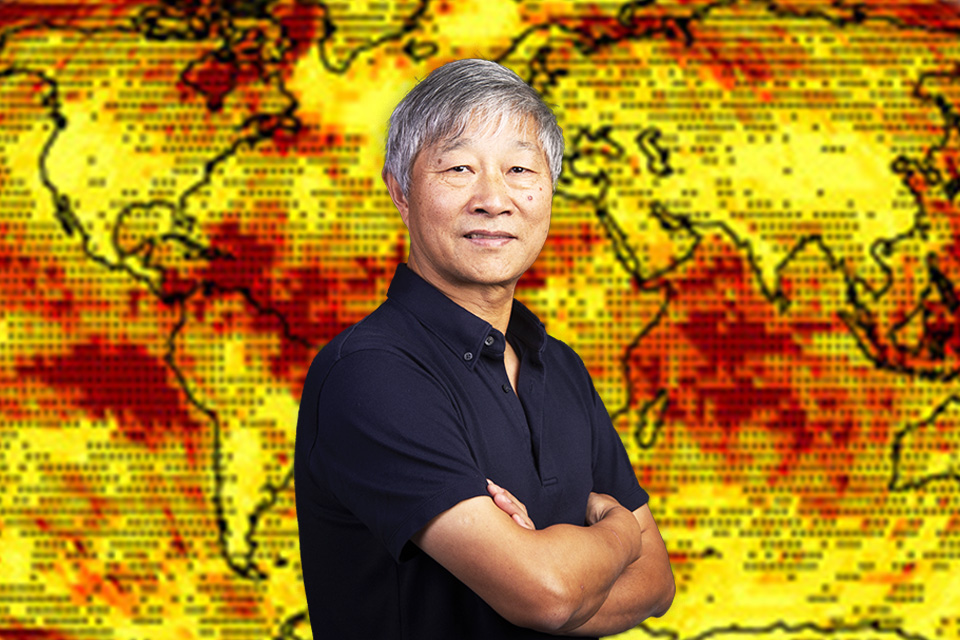 Xuebin Zhang has been named director, president and chief executive officer of the Pacific Climate Impacts Consortium (PCIC), bringing more than a decade of experience collaborating on PCIC projects and 25 years of experience as a research scientist with Environment and Climate Change Canada where he led the assessment on changes in temperature and precipitation for Canada's Changing Climate Report.
PCIC is a regional climate service centre at the University of Victoria that provides practical information on the physical impacts of climate variability and change in our region and also produces climate information products that are used across Canada, from weather-related disasters such as wildfires and flooding to shrinking snowpacks in BC mountains.
Their work gives regional stakeholders the information they need to reduce the risks associated with climate variability and change. PCIC helps bridge the gap between climate research and the practical application of that knowledge. PCIC data and tools are publicly accessible to all users, and its scientists publish innovative, highly cited climate research for the benefit of the global scientific community.
As a trained engineer, Zhang knows how to solve problems. His educational background includes degrees in hydrology and a PhD in physics with a specialization in climate. He is a fellow of the Royal Society of Canada and leading expert on detecting and analyzing the extremes of climate change at a regional and global scale. "Most weather and climate related damage is caused by extremes," he says. "We can't stop climate change right away, so we have to adapt to a new world of increasingly warmer temperatures."
Zhang began his new role on Oct. 1. He doesn't envision steering PCIC in drastically new directions, noting "PCIC is excellent and agile at converting research into tools practitioners can use." He does anticipate enhancing communications and user engagement capabilities and expects PCIC will work even more closely with users to co-design climate information and tools to better serve user needs.
"Xuebin Zhang has an outstanding record of scientific research with real world application, strong national and international connections, and a collaborative leadership style that has helped make this transition seamless. He will continue the crucial work the Pacific Climate Impacts Consortium has been doing at UVic since 2008, and will continue to drive it forward for the benefit of all of us, here in Canada and around the world."

- Lisa Kalynchuk, vice-president, research and innovation at UVic and chair of the PCIC board of directors
The work of the Pacific Climate Impacts Consortium aligns with United Nations Sustainable Development goals that focus on climate action, life on land, life under water, sustainable cities and communities, and global partnerships. Read more on UVic's impact.
Read more in the campus article.
-- 30 --
About the University of Victoria
UVic is one of Canada's leading research-intensive universities, offering life-changing, hands-on learning experiences to more than 22,000 students on the spectacular BC coast. As a hub of transformational research, UVic faculty, staff and students make a critical difference on issues that matter to people, places and the planet. UVic consistently publishes a higher proportion of research based on international collaborations than any other university in North America, and our community and organizational partnerships play a key role in generating vital impact, from scientific and business breakthroughs to achievements in culture and creativity. Find out more at uvic.ca. Territory acknowledgement
Follow us on Twitter: @uvicnews
UVic media relations & services: www.uvic.ca/communicationsmarketing/media
Photos
Media contacts
Jennifer Kwan (University Communications + Marketing) at 250-721-7641 or uvicnews@uvic.ca
In this story
Keywords: people place planet, Sustainable Partnerships, international, sustainability, administrative, Pacific Climate Impacts Consortium, climate action, environment, research
People: Xeubin Zhang, Francis Zwiers